---
20 great InDesign tutorials to become a layout master
Posted: 21 Aug 2014 12:40 AM PDT
Nobody is born perfect but you have to learn to be perfect and InDesign tutorials are great to progress in that field. Likewise, if you want to be pro in the field of InDesign then you have to learn first. There are tons of InDesign features which is not possible to remember and make its use by own. You need some tutorials instead to make its full utilization. It's essential in order make everything from brochure design to exclusive posters, newsprint publications and many more. Whether you are a newbie or experienced one, tutorials are always a very good companion to you and your design. Below are 20 such great InDesign tutorials that help you to become a layout master. Have a look!
1. What is InDesign?
'What is InDesign?' is a 30-minute of tutorial on industry standard publishing application, InDesign, for print designers, interactive designers, digital designers and epubs.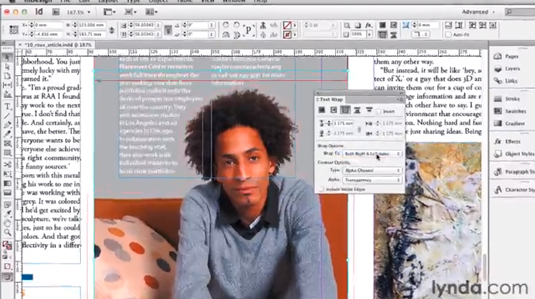 2. How to get started with InDesign
'How to get started with InDesign' is also a 30-minute tutorial that teaches and demonstrates 10 things beginners want to know about how to get started with InDesign CS6.
3. Working with tools
'Working with tools' is a short tutorial by Kelly McCathran who will introduce you to the primary tools of InDesign such as select, rotate, edit text, create frames, switch tools using your keyboard, and navigate with the hand and zoom tools.
4. Create a 3D calendar with InDesign
In this tutorial, Jo Gulliver will show you how to create a 3D calendar in InDesigns by creating and manipulating cube net.
Get to know InDesign
5. Adobe InDesign tips I wish I'd known when starting out
In this tutorial, Lisa Valuyskaya reveals some tips for you which she wishes she had known it when she started out with InDesign.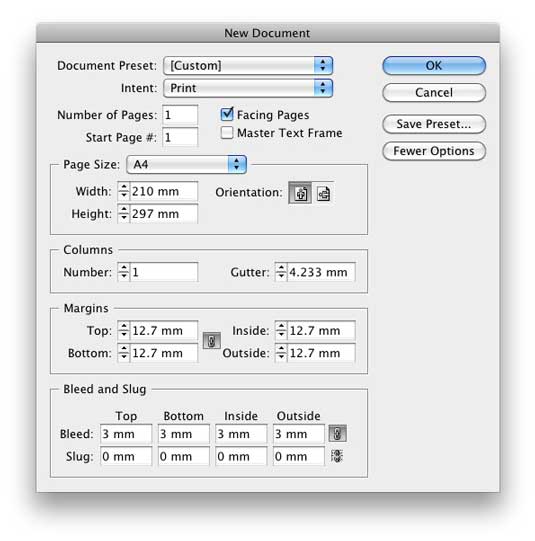 6. Alignment in InDesign CS6
Jeff Witchel teaches you about the alignment features, starting with the basics and moving on to new features like the ability to align selected objects to a key object, in this InDesign tutorial.
7. Create PDF forms
Create PDF forms is a downloadable InDesign tutorial by Michael Jarott which shows you the basics of creating PDF forms using the new Buttons and Forms panel in InDesign CS6.
InDesign for the web
8. A Web Developer's Guide To Adobe InDesign
This tutorial gives the web designer a look at some of the tools in InDesign that translate directly into what web designers and developers currently use.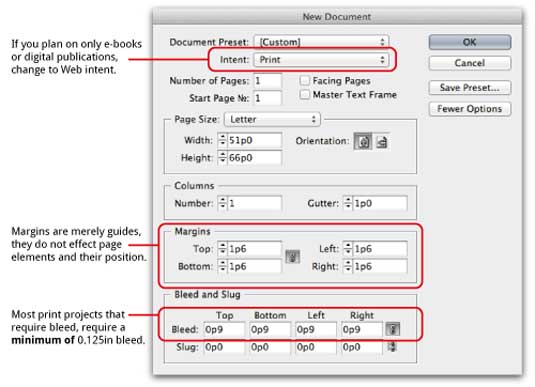 9. Creating Wireframes and Prototypes with InDesign
This tutorial takes InDesign one step further to produce fully interactive wireframes and prototypes.
Working with type
10. How to design a simple index
This InDesign tutorial explains how to use the Index palette with typesetting using the software's built-in style sheets.
11. Work successfully with type in InDesign
This tutorial by Computer Arts designer Jo Gulliver shows you some of the most valuable typographic tools in InDesign.
Print projects
12. Design a print-ready Ad in Adobe InDesign
This tutorial is perfect for you if you're familiar with Adobe Illustrator and want to get started with a layout program suited toward publication design.
13. Master InDesign's Page tool
In this InDesign tutorial, Neshantheny Kumana demonstrates an easy way to control multiple page sizes within a single document.
14. Design a custom, print ready pocket folder
In this tutorial, you'll learn how to create a custom design from setting up a die line and prepare your file for delivery to your printer.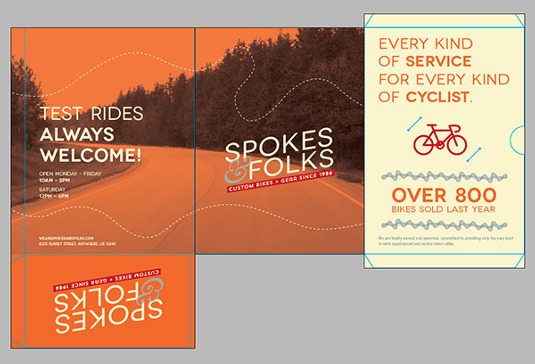 15. Brochure design re-imagined
In this InDesign tutorial, Nick Cannons walks you through how to create neat and consistent brochure spreads using some of the software's finest features.
16. How to bind a book: a 10-step guide
This tutorial by Karen Lewis explains how to bind a book in a few easy steps, from setting up page spreads and cover templates in InDesign, to the essential tools and techniques you need to bind your own books.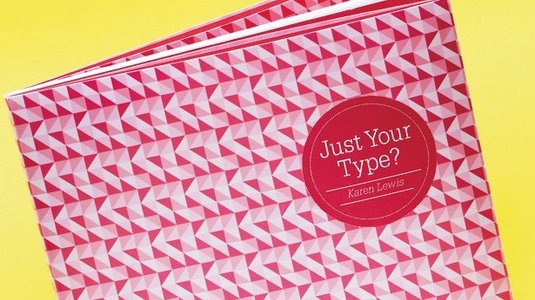 Working with images
17. Create striking images using InDesign's blending modes
This tutorial by Jo Gulliver reveals how to use InDesign's built-in functionality for producing visual effects in your layout, without switching to Photoshop.
18. Fix muddy gradients in InDesign
This tutorial teaches you a few ways to correct both CMYK and spot colour gradients in a muddy gradient.
Poster design
19. Column Grid poster design
In this InDesign tutorial, Mark Bloom, aka Mash Creative, walks through how to create perfectly aligned typography using a column-grid system for guidance.
20. How to create an impactful slab-serif poster
This InDesign tutorial helps you to learn how to set up a suitable grid and how to master kerning with bold, vibrant colors and shapes.
Got some InDesign tutorials?
Do you know some great InDesign tutorials that didn't make it in this post? Share it in the comments.
The post 20 great InDesign tutorials to become a layout master appeared first on Design daily news.
Download the free transport icons package now!
50 great ideas of themes for your on-line shop
Posted: 21 Aug 2014 12:26 AM PDT
Have you ever been fond of renovation? Plastering or painting the walls, buying new furniture, mirrors, jazzing it up with a couple of decor items… Just a bit of work and you get a stream of new customers running to your shop! Well…, you probably know that it's not that easy and takes a lot of time and effort.
Fortunately, now you don't have to stack paint cans and equipment to update your place according to the demands of time. No matter, whether you are up for a drastic change or just want a boost to what you already have, you can accomplish this within an hour thanks to e-commerce. At present, e-commerce sector is constantly growing and is bound to grow in foreseeable future. It's not that hard to come to conclusion that online store is the best investment as it represents you online for the whole world 24/7.
Not doing e-commerce nowadays is like using hand labor instead of machinery back in the past. But, once you switch to it, you can't just lay back and wait until it'll make you a millionaire. You need to constantly update it, change according to trends and users' expectations. Even small differences in page layout and color selection can, eventually, determine whether the shop will grow into a huge online market or whither under the pressure of rivals.
When it comes to renovating your online shop, there are many professionals out there who have the best tools for doing this at hand. They can offer you different e-commerce systems that build a sound framework for uncovering your vision of your place. Be it Magento, PestaShop, Open Cart, Virtue Mart, OsComerce or ZenCart, you'll get all the features that you expect from a high-end web store. I mean easy navigation, improved customer service, detailed wishlists, promotion tools, different payment methods, detailed analytics, etc. All you might need is included to a modern renovation toolkit. The only thing left for you is to set the process going.
This is not the world of scarcity, but the world of opportunity and people are eager to share their knowledge and skills with those who are ready to appreciate. Professional designers have worked carefully to create unique designs that respond to the needs you have, depending on the branch you are in. For each of designs further customization is possible and completely up to you. Becoming an owner of a well-thought idea, you can polish it to fit your taste and individuality. So, embrace modern e-commerce and take the best of it with one of the great templates featured below!
Nutrition Store Magento Theme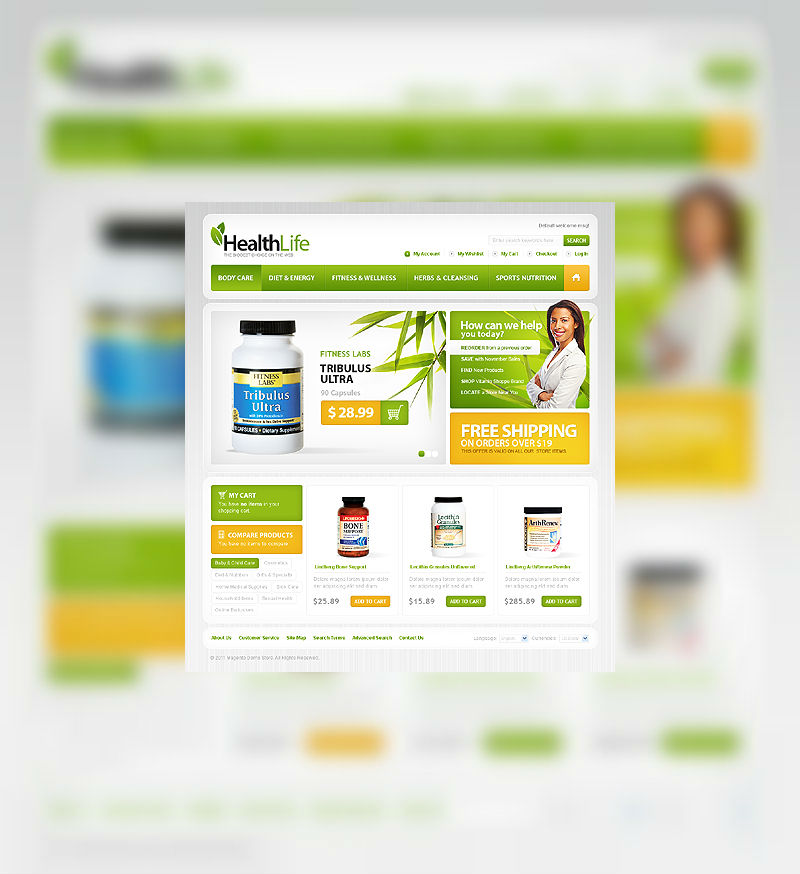 Drug Store Magento Theme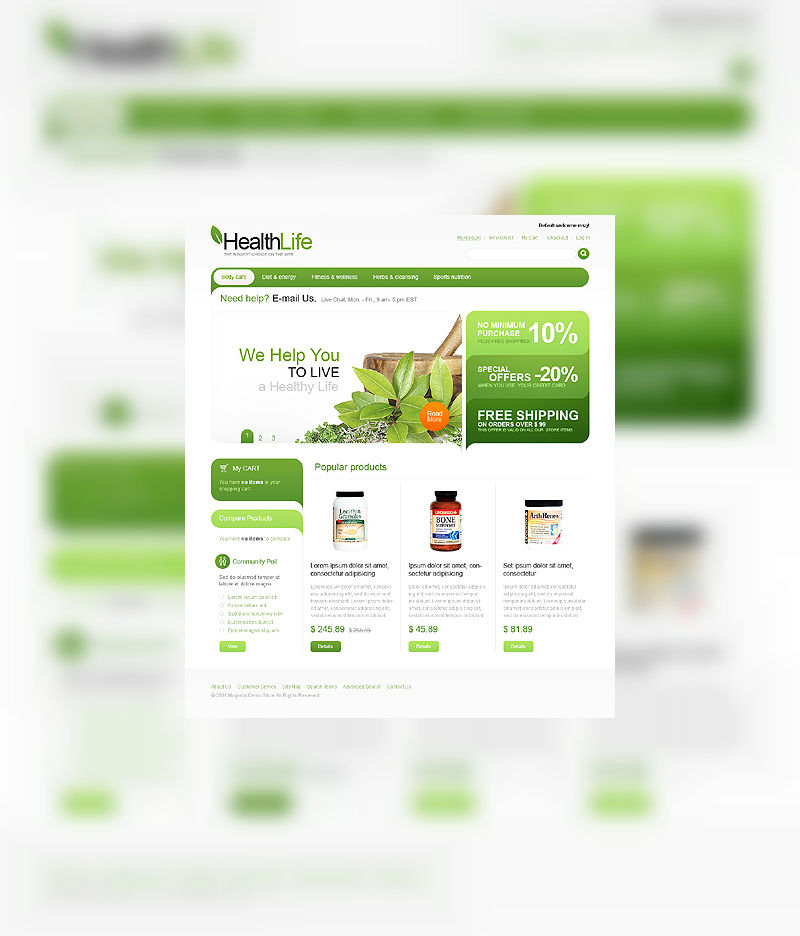 Shoe Store Magento Theme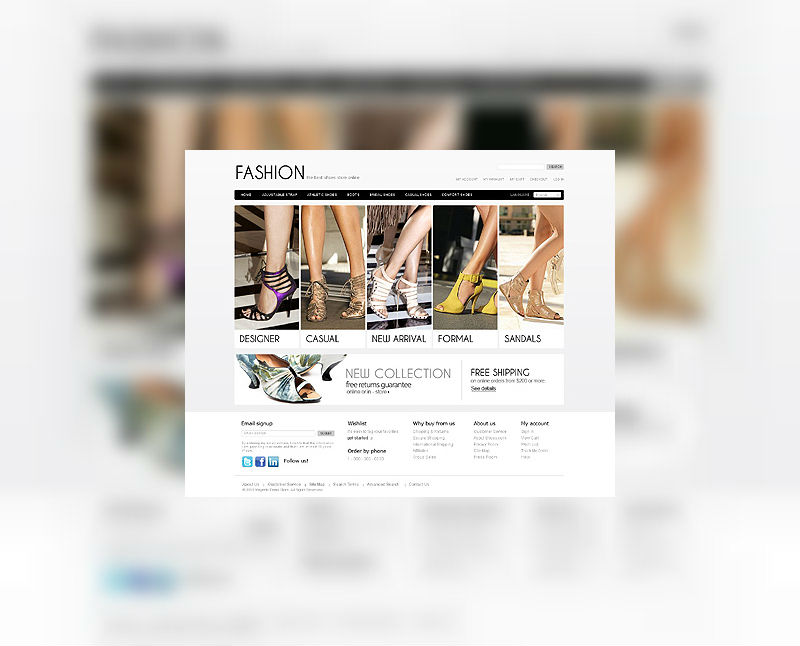 Lingerie Magento Theme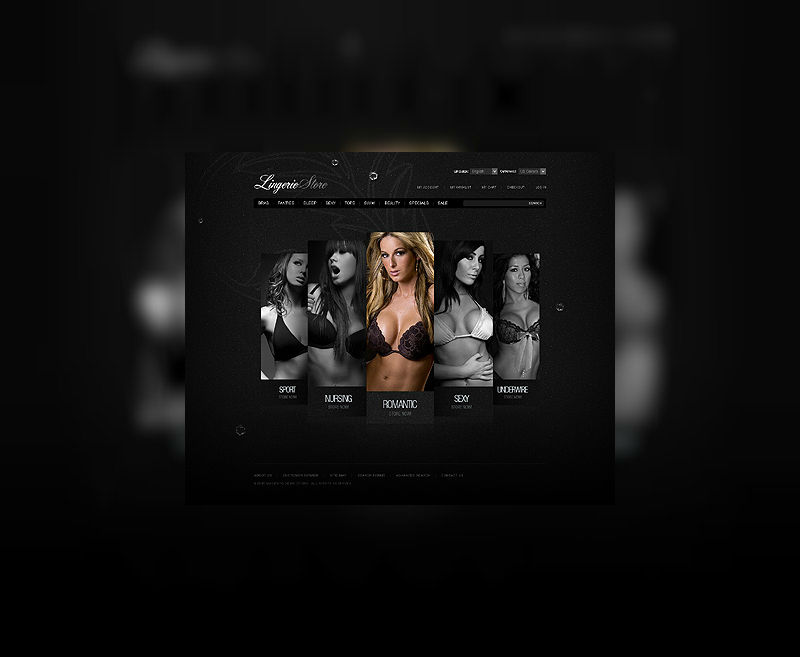 Jewelry Magento Theme
Furniture For Comfort Magento Theme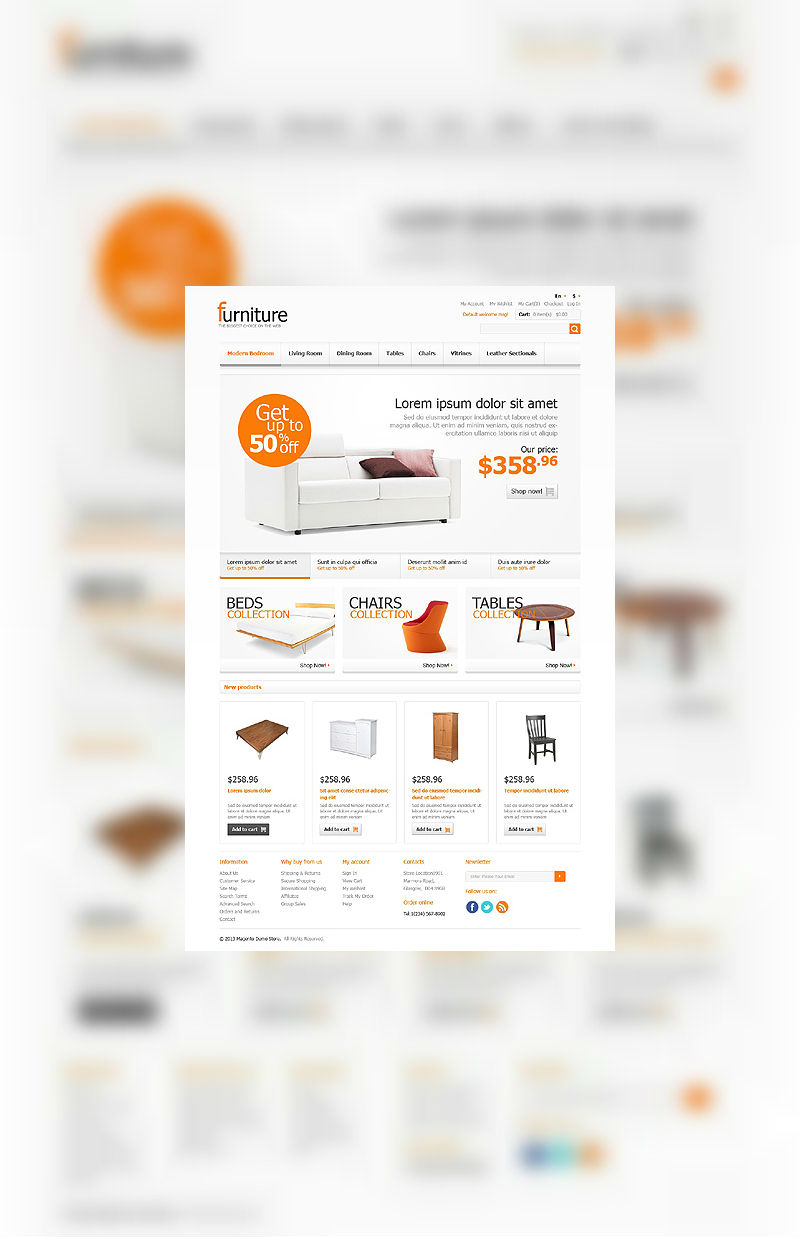 Brand Clothes Magento Theme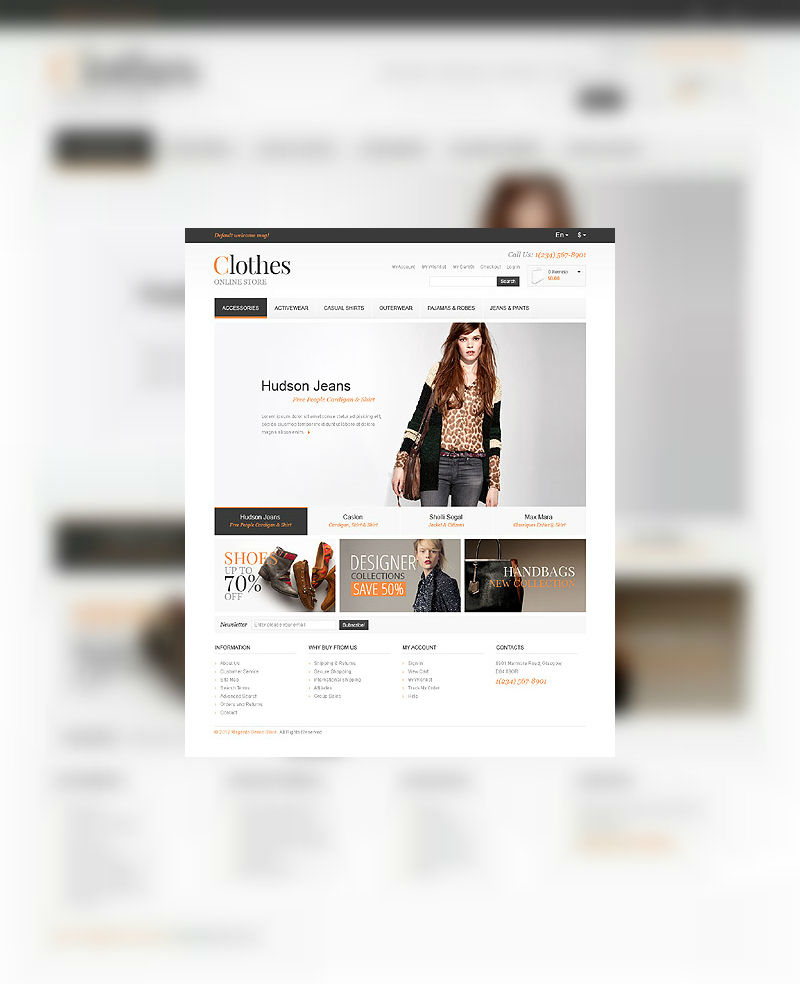 Food & Drink Magento Theme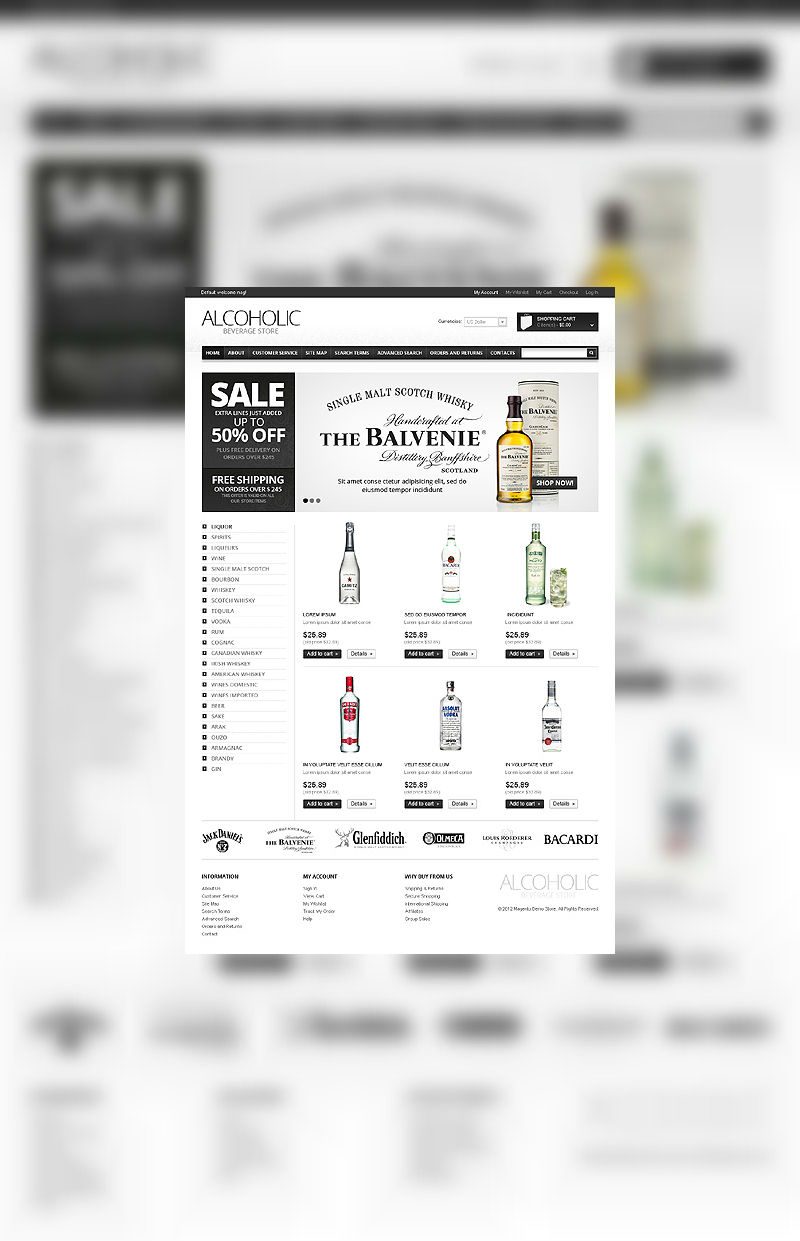 Lingerie Magento Theme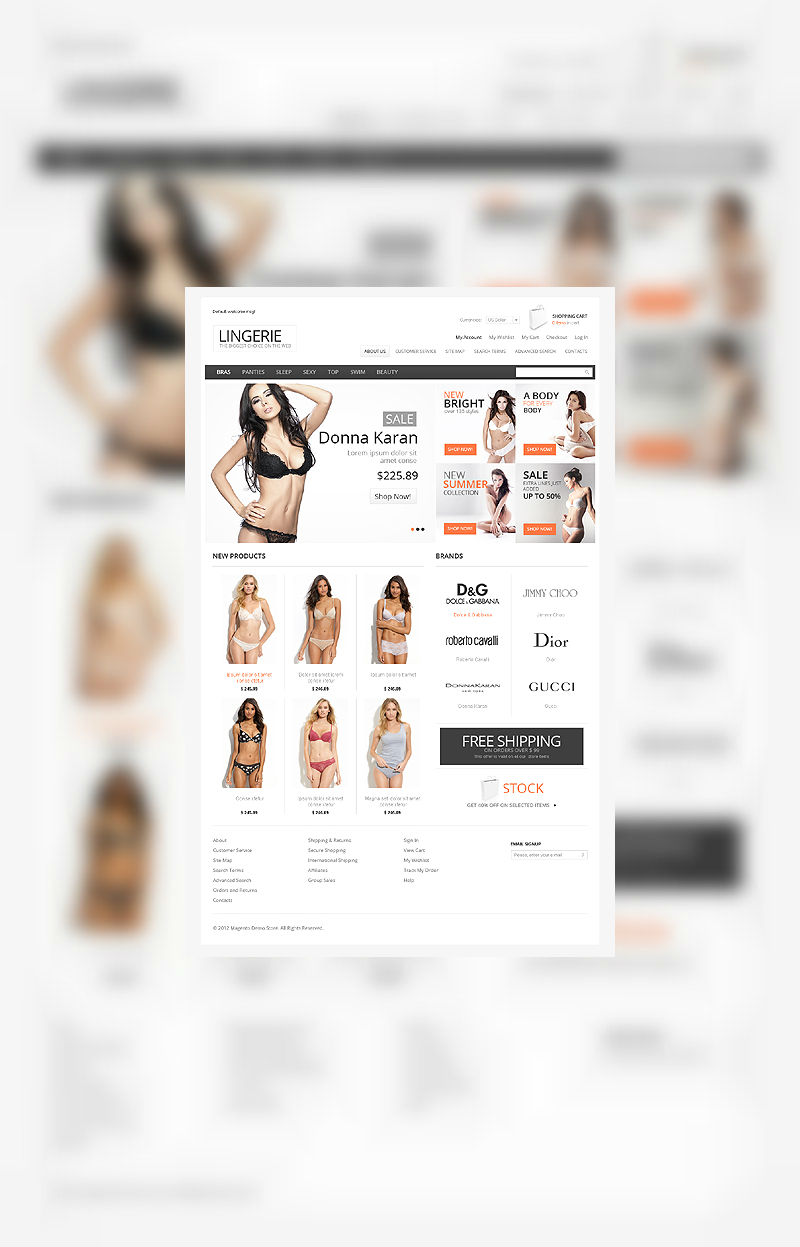 T-shirt Shop Magento Theme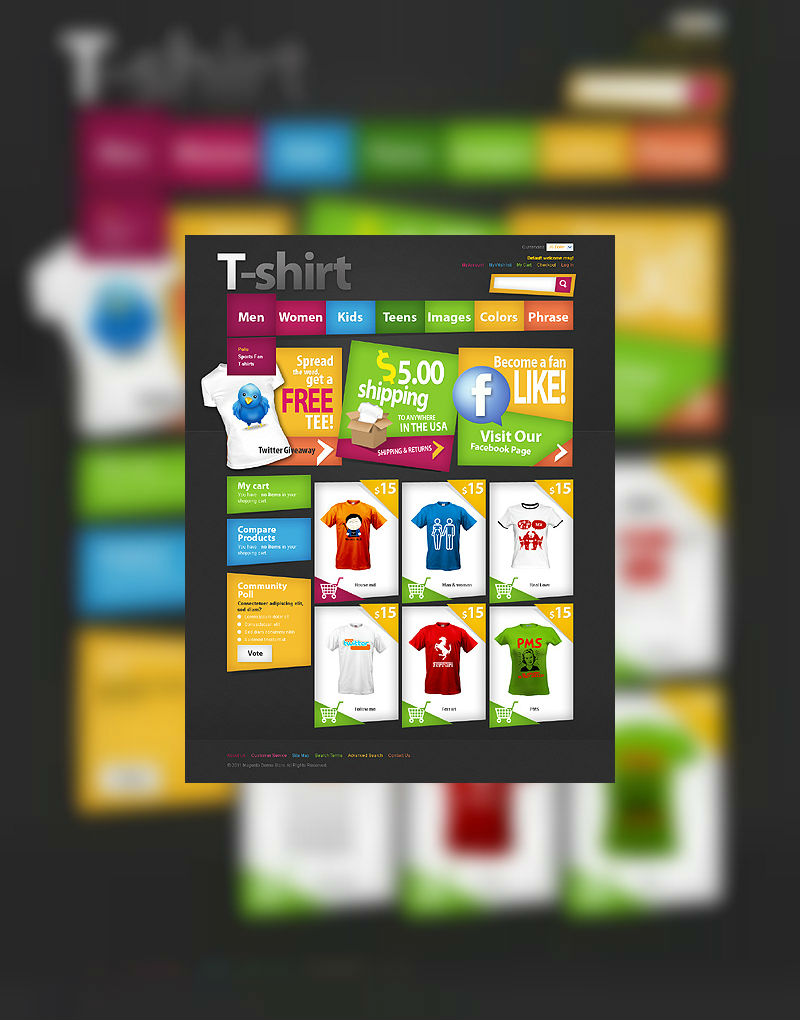 Car Spare Parts OpenCart Template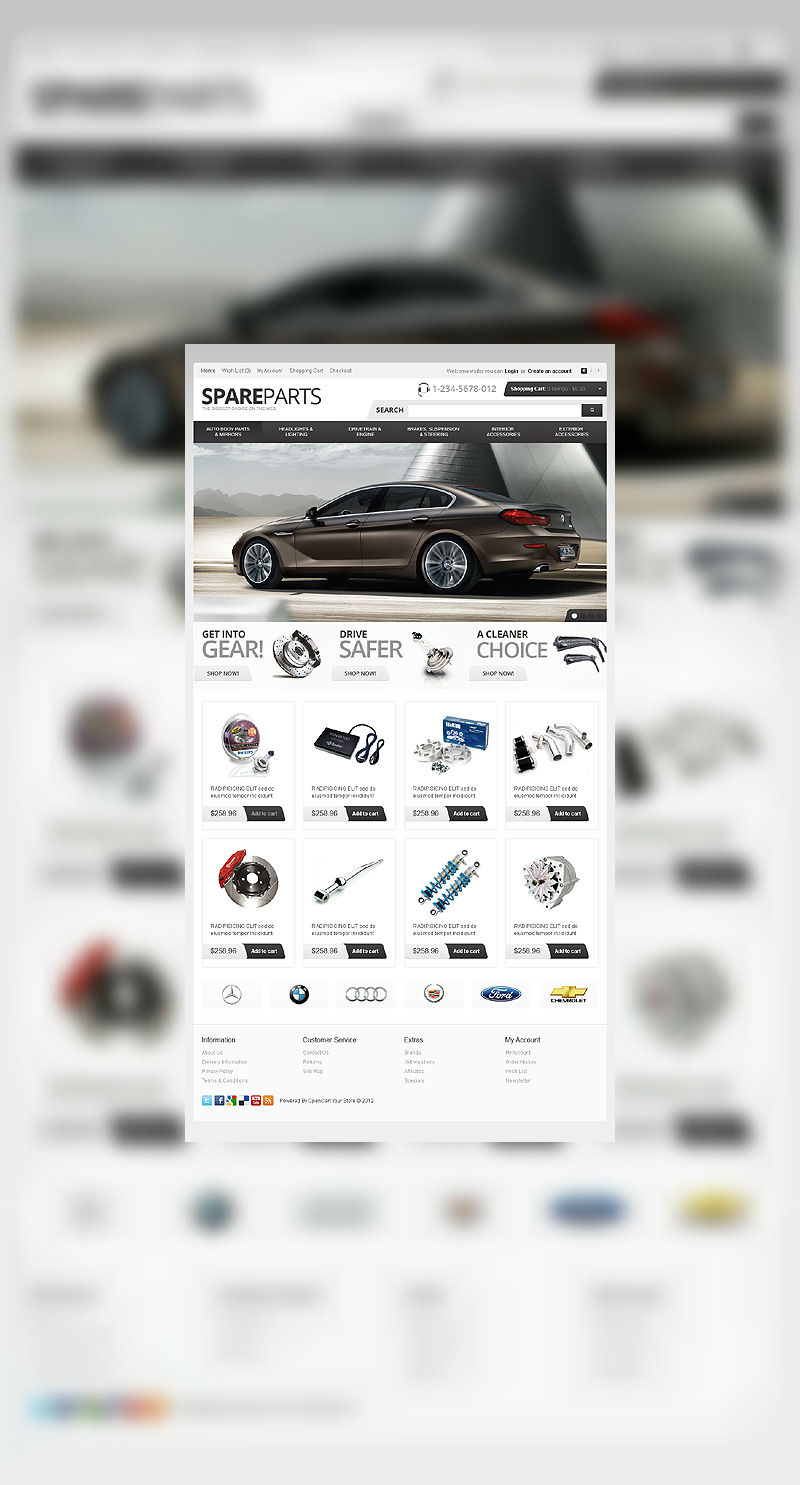 Flower Bouquet OpenCart Template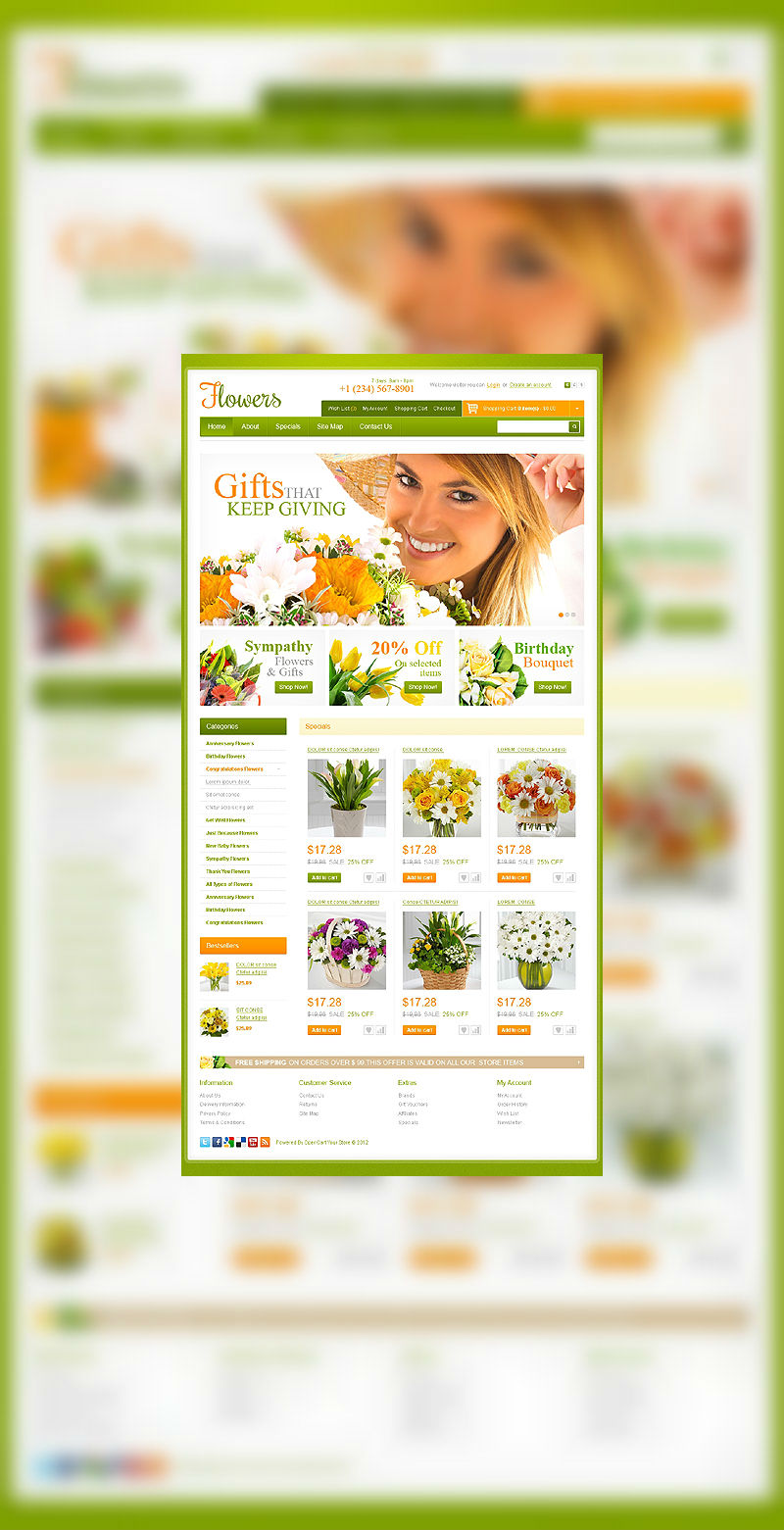 Electronic Appliances OpenCart Template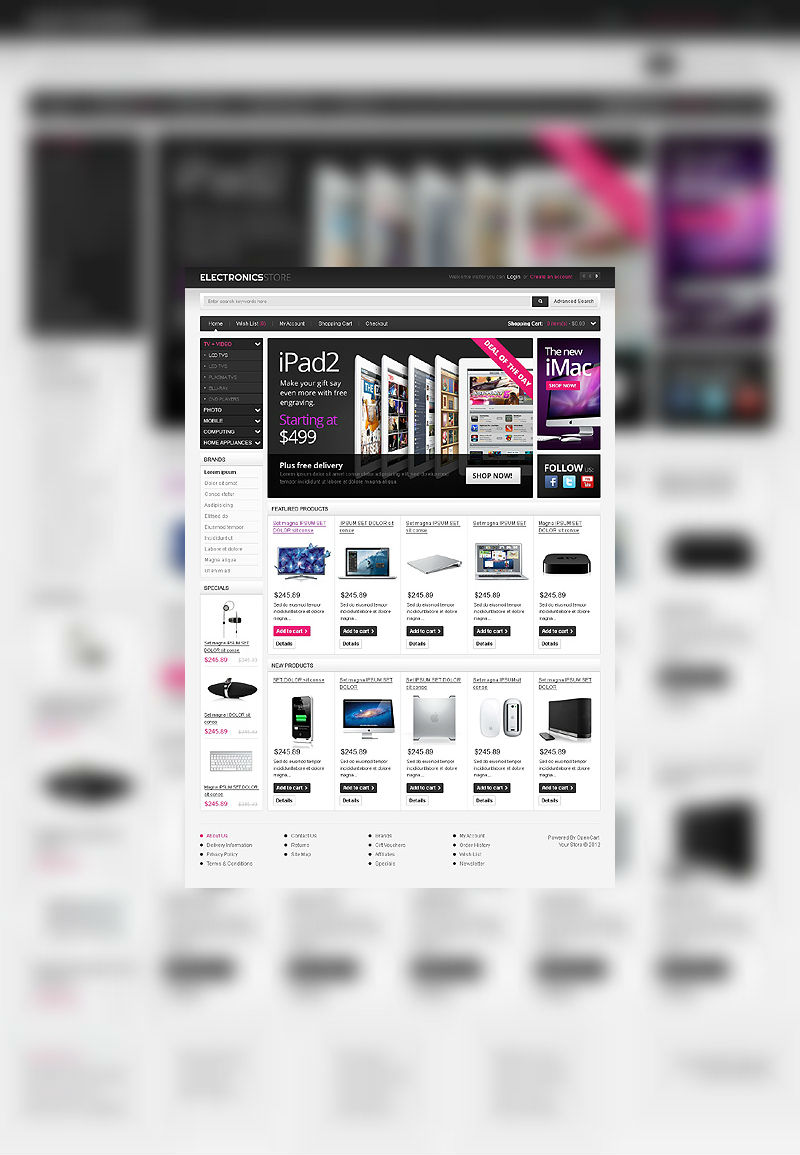 Tools & Equipment OpenCart Template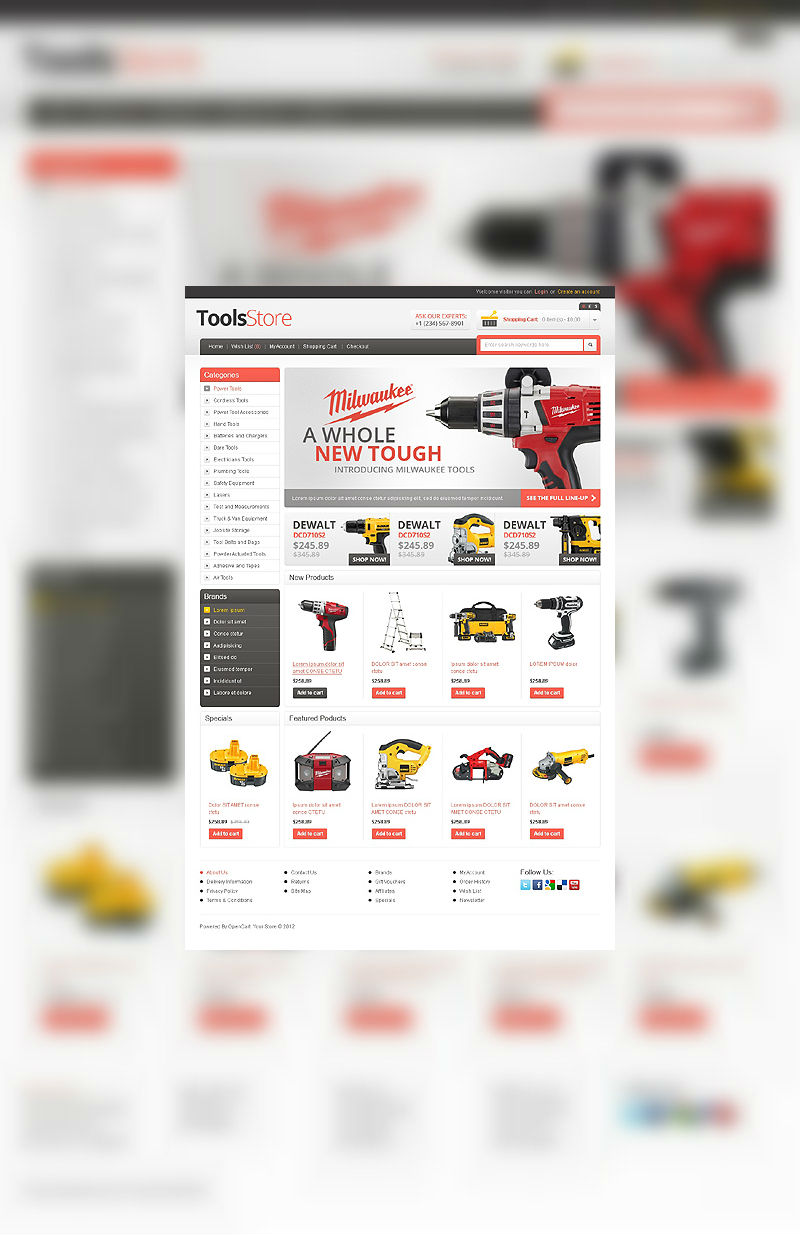 Furniture OpenCart Template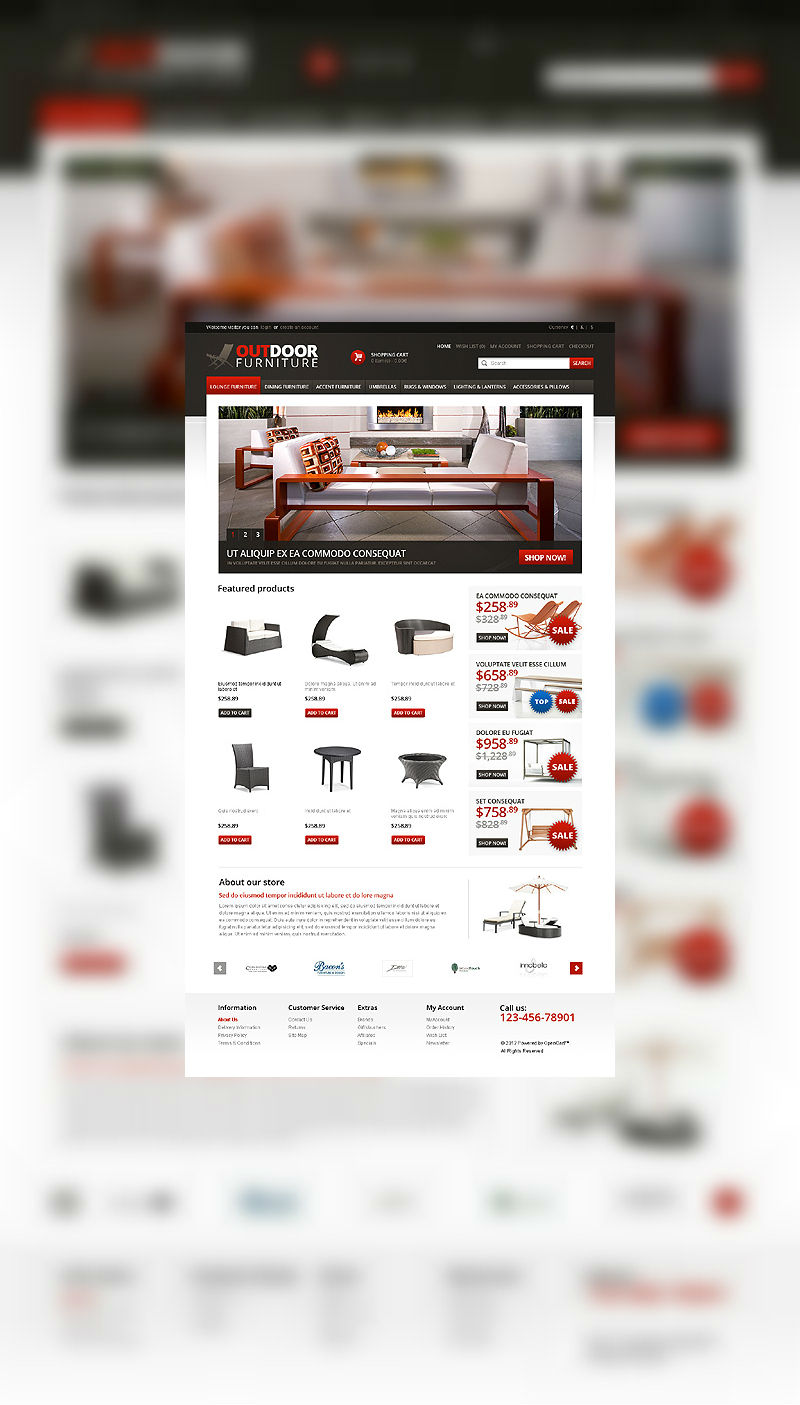 Drug Store OpenCart Template
Beauty Shop OpenCart Template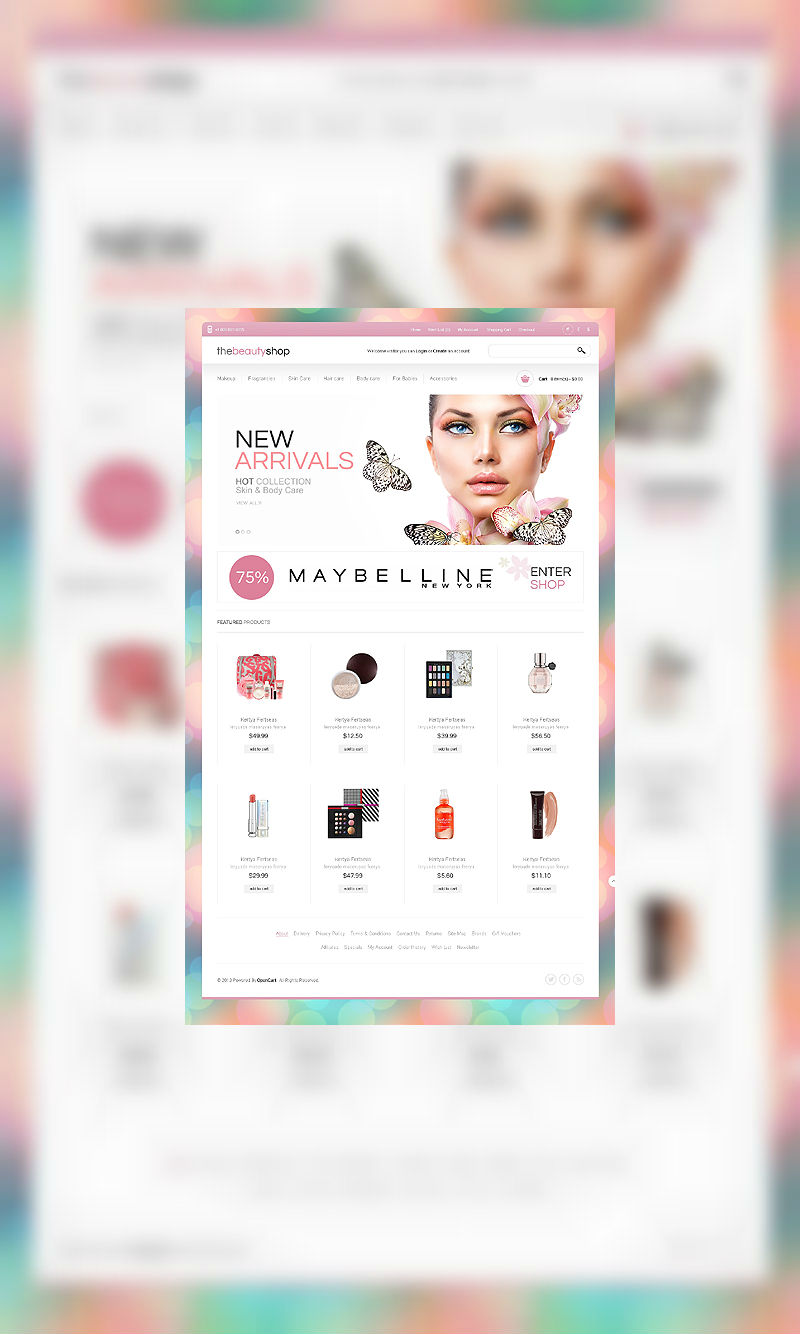 Furniture Store OpenCart Template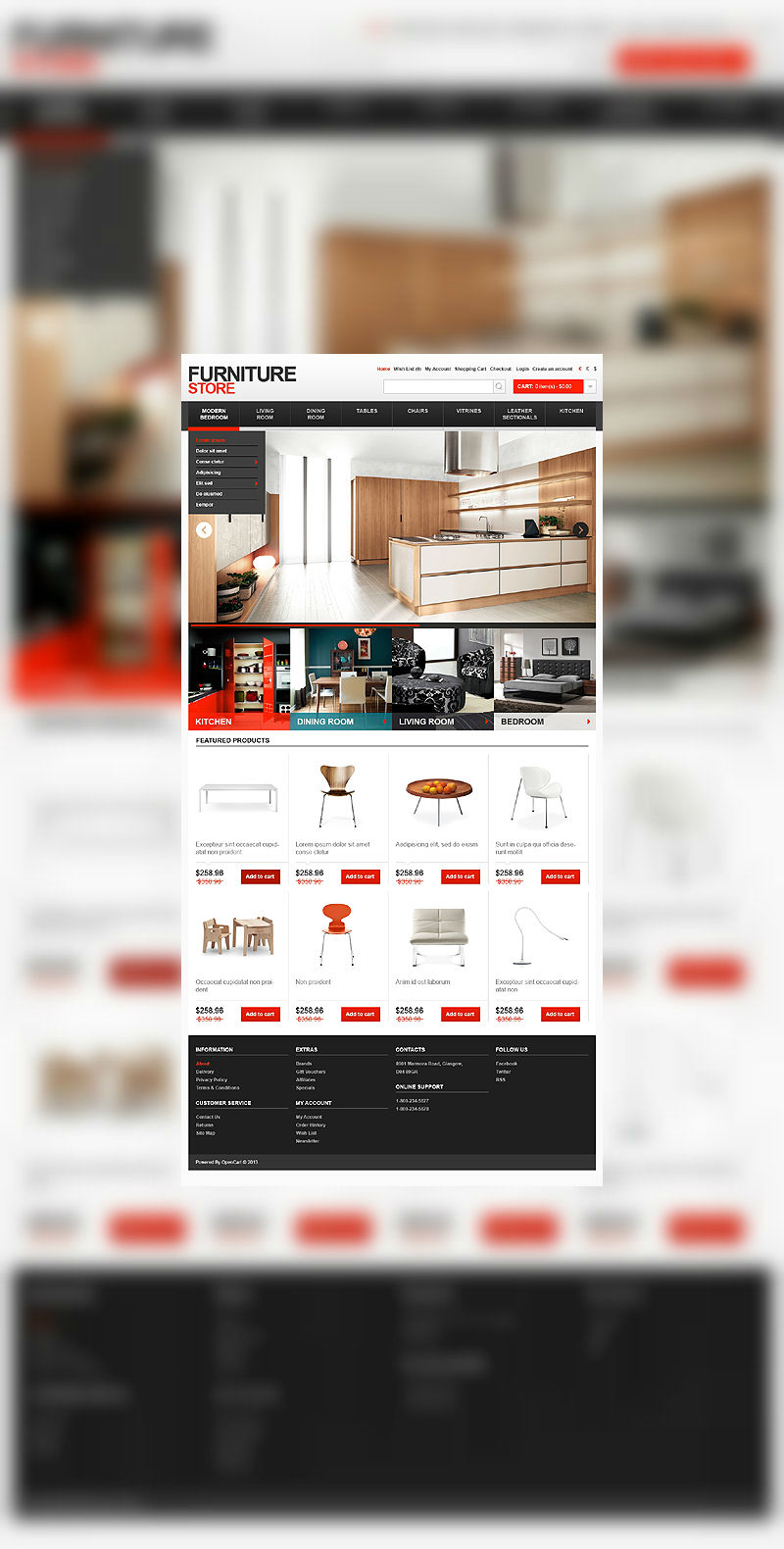 Drug Store OpenCart Template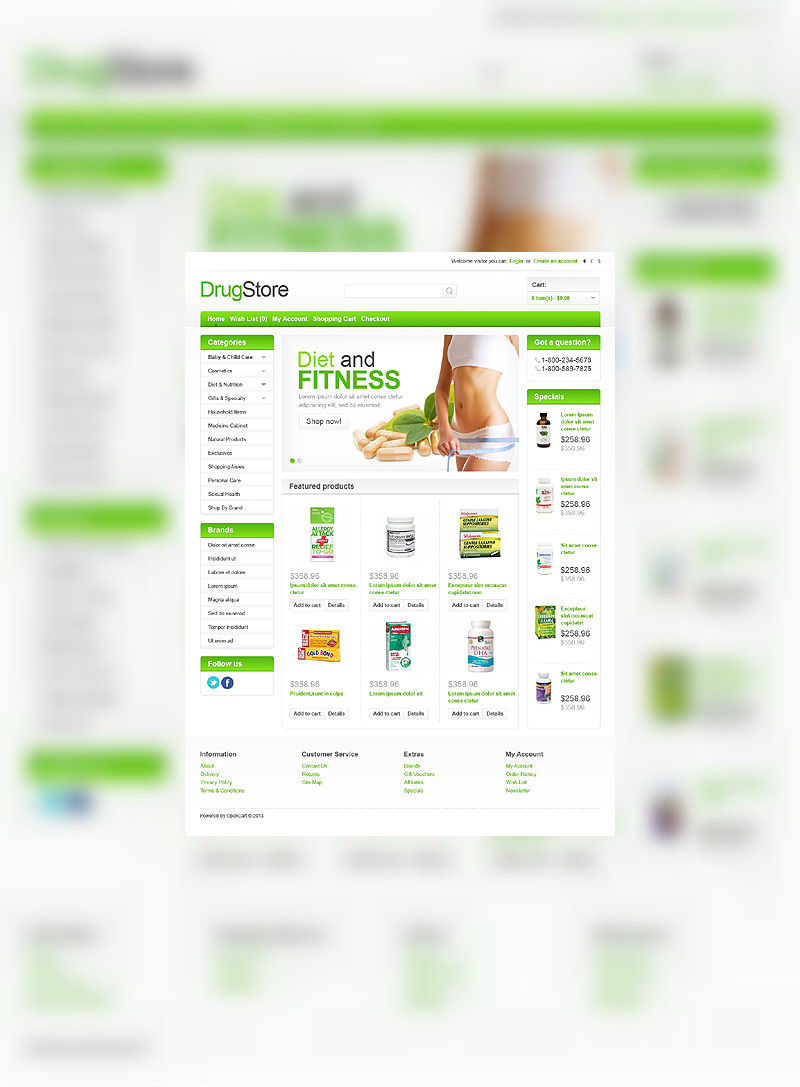 Weapons Hitting The Target OpenCart Template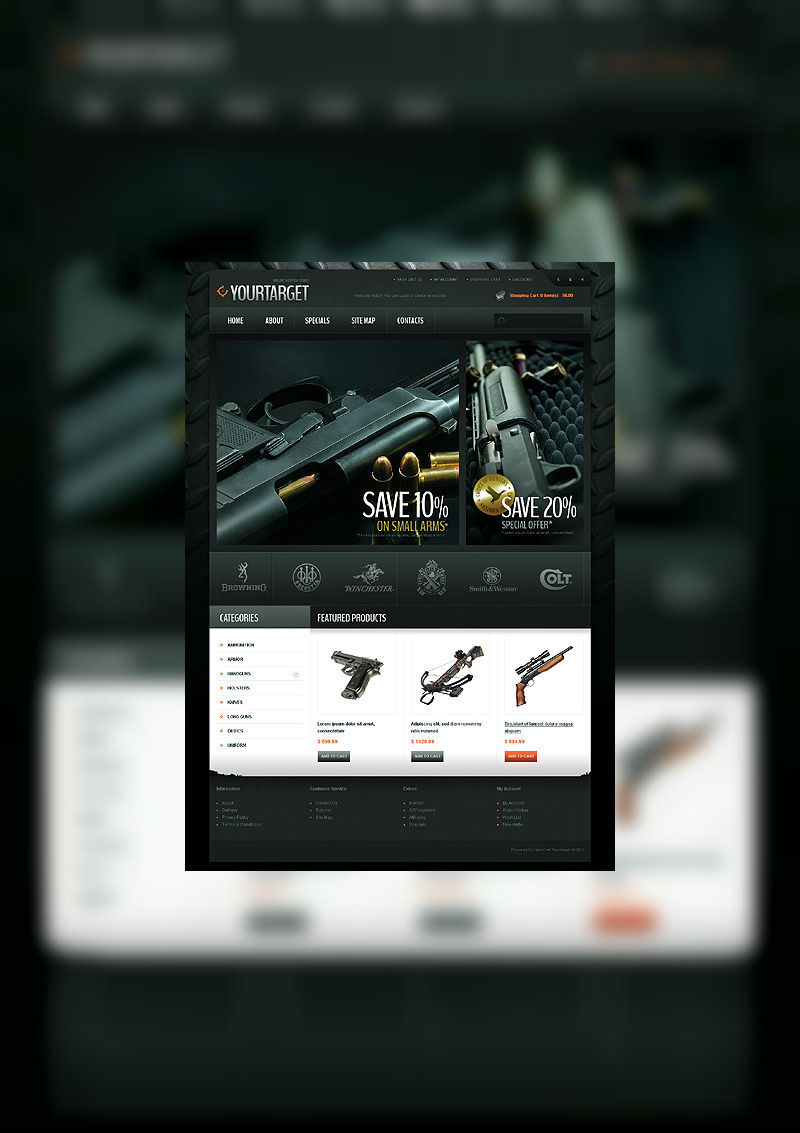 Brand Clothes Responsive Store PrestaShop Theme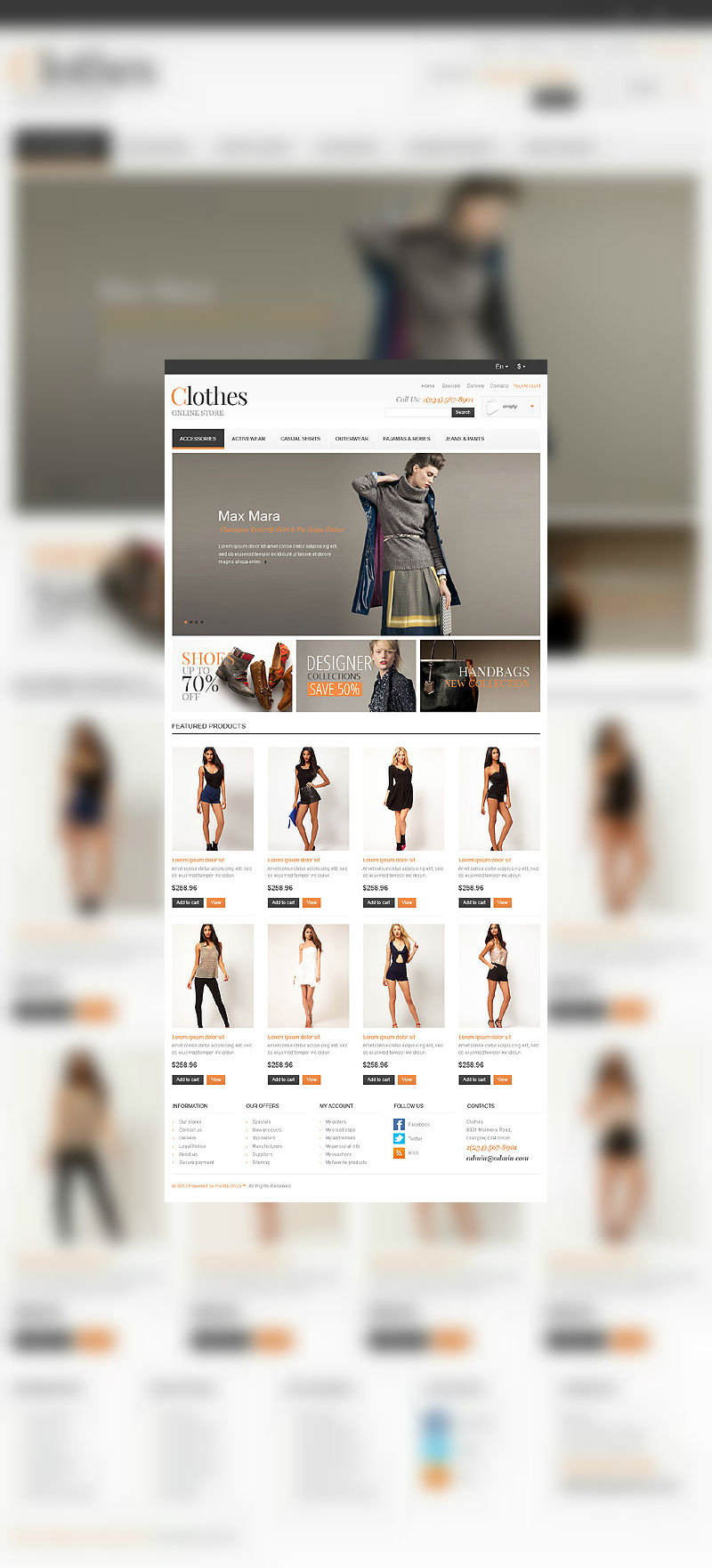 Alternative Clothes Responsive Store PrestaShop Theme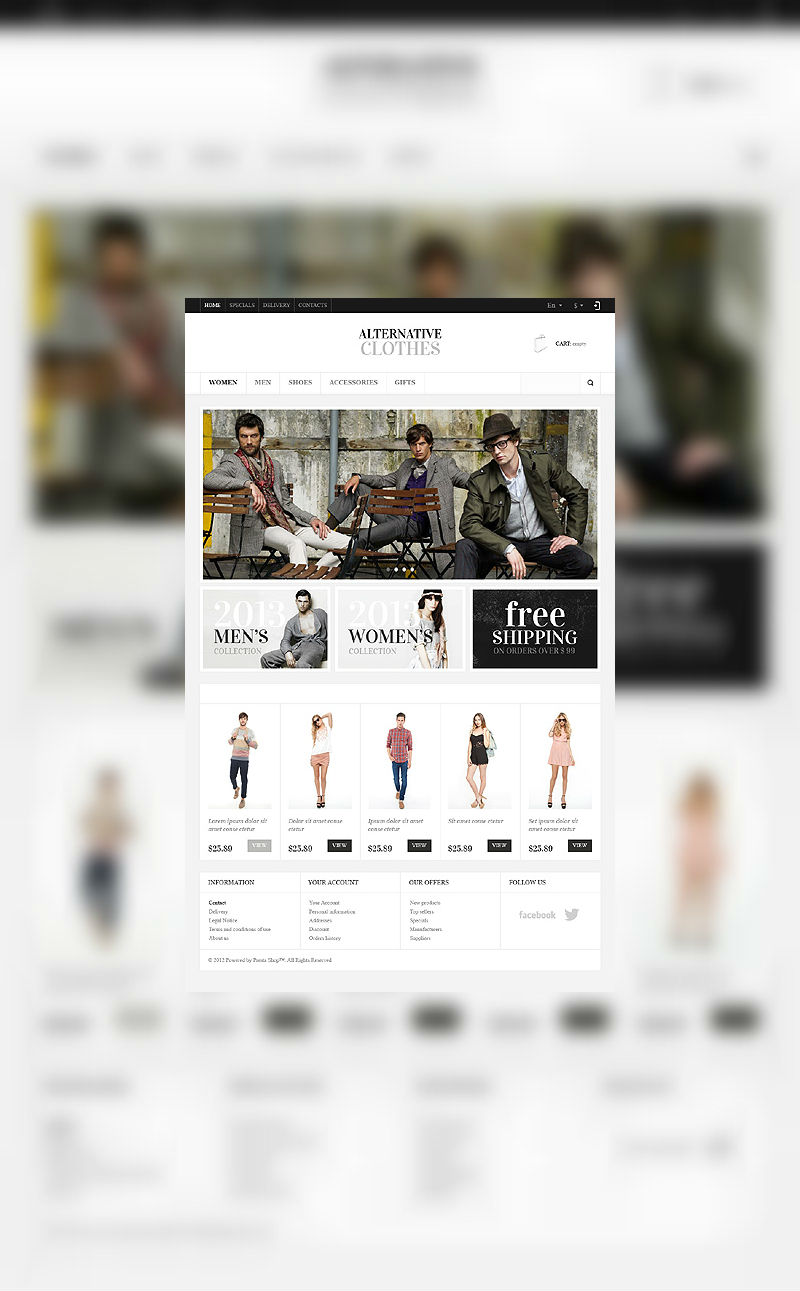 Lingerie Sets Responsive Store PrestaShop Theme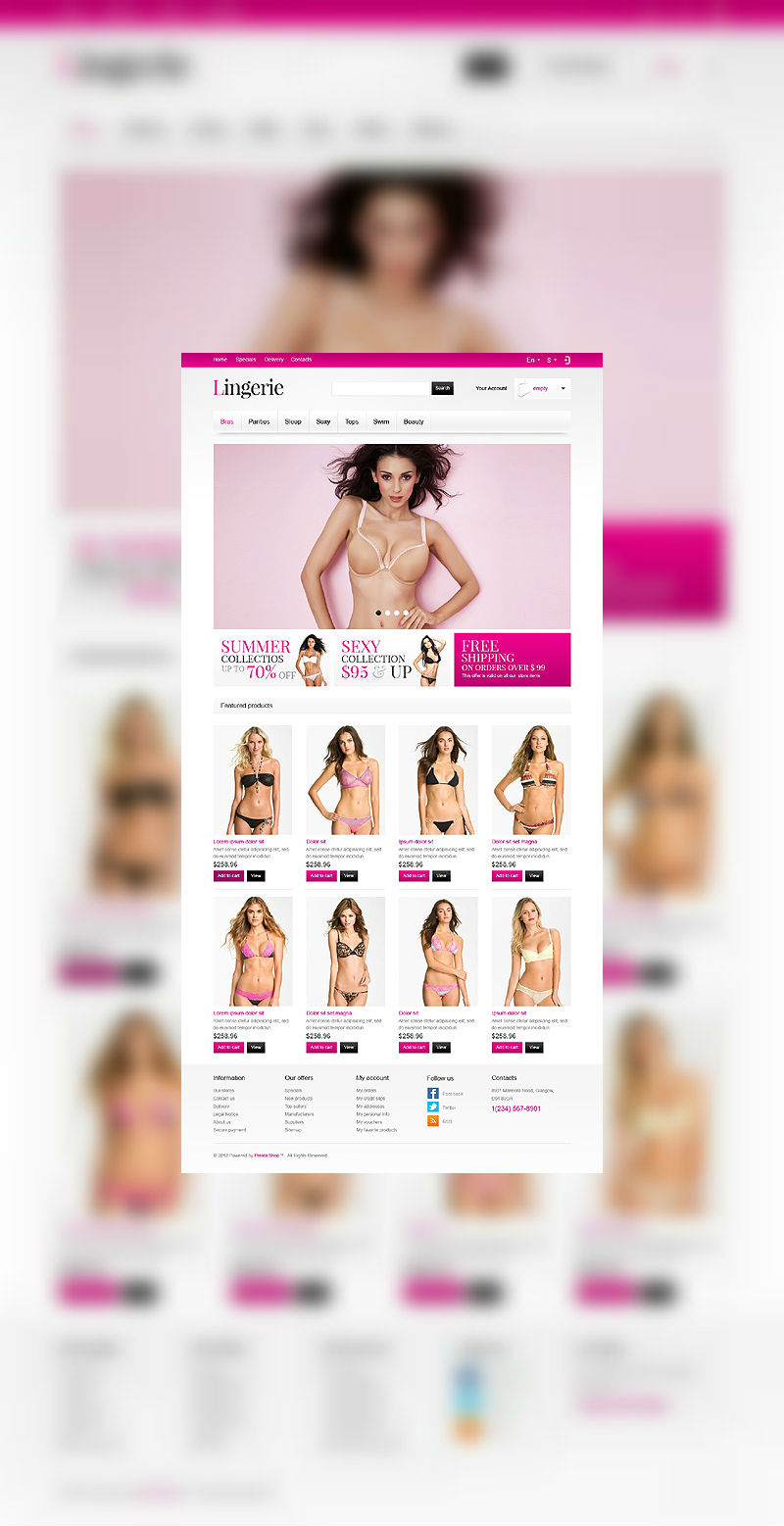 Pharmacy PrestaShop Theme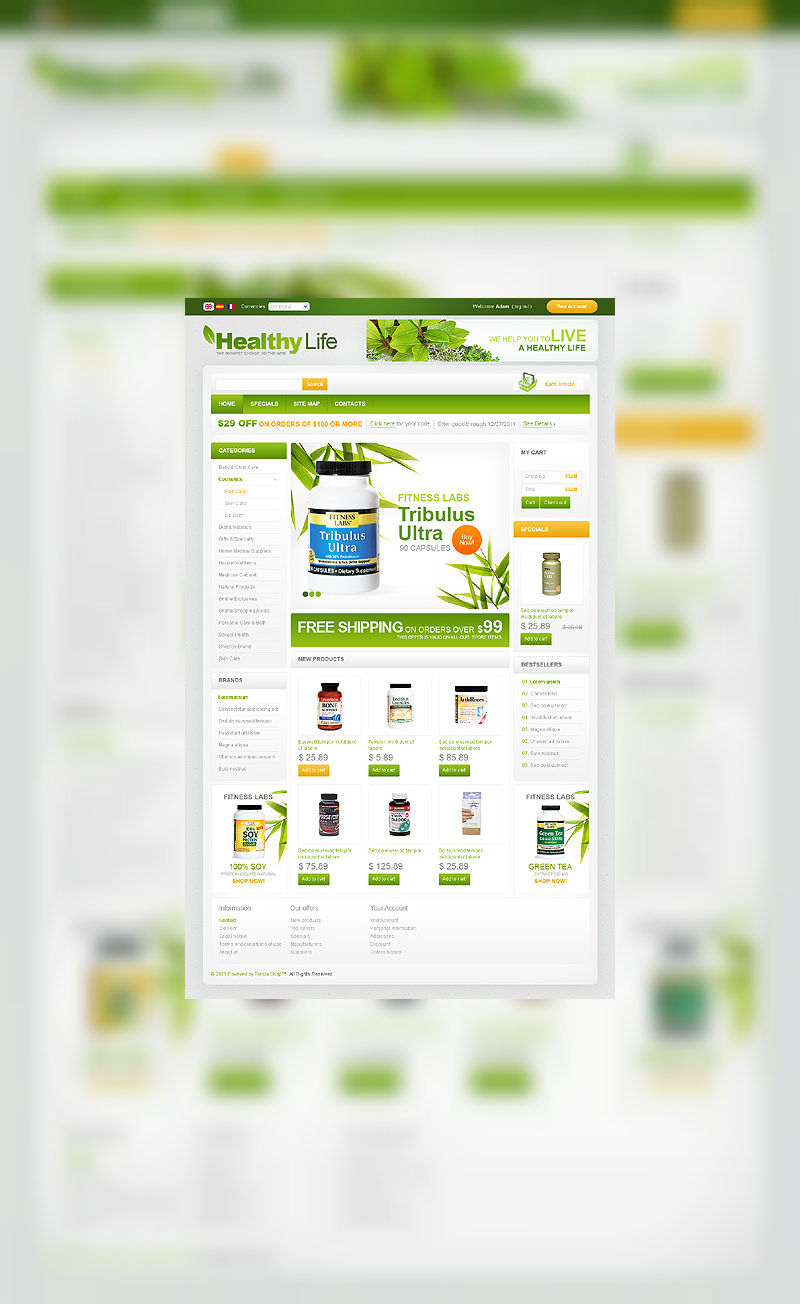 Eco Wine Shop PrestaShop Theme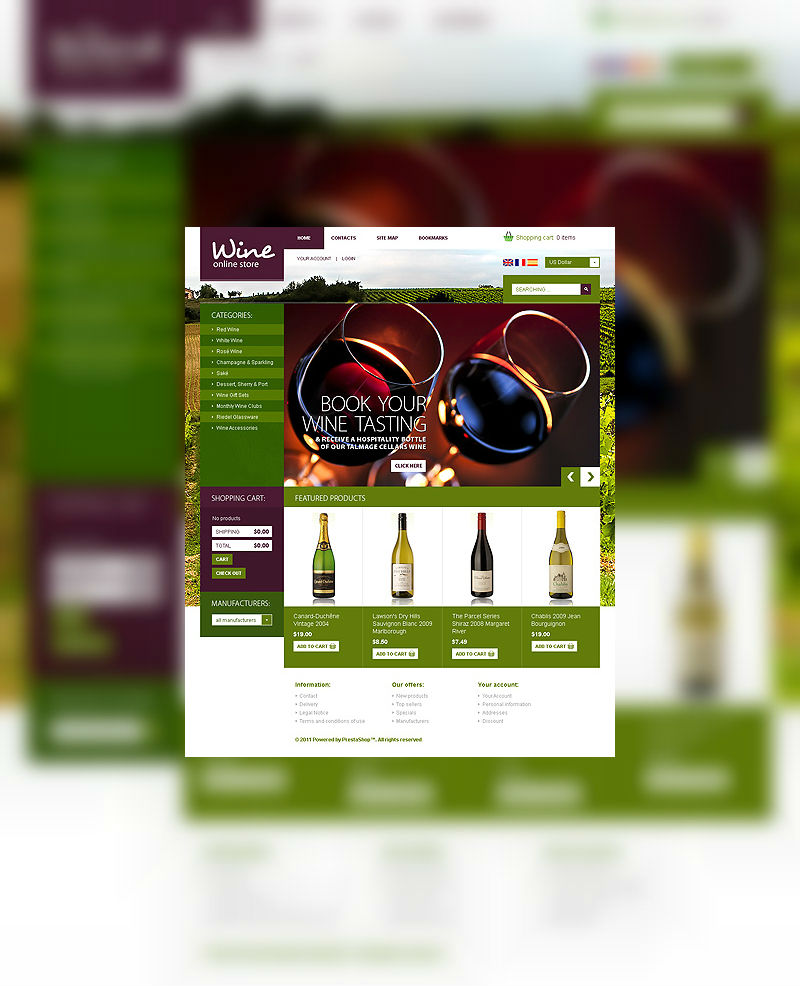 Computers & Components PrestaShop Theme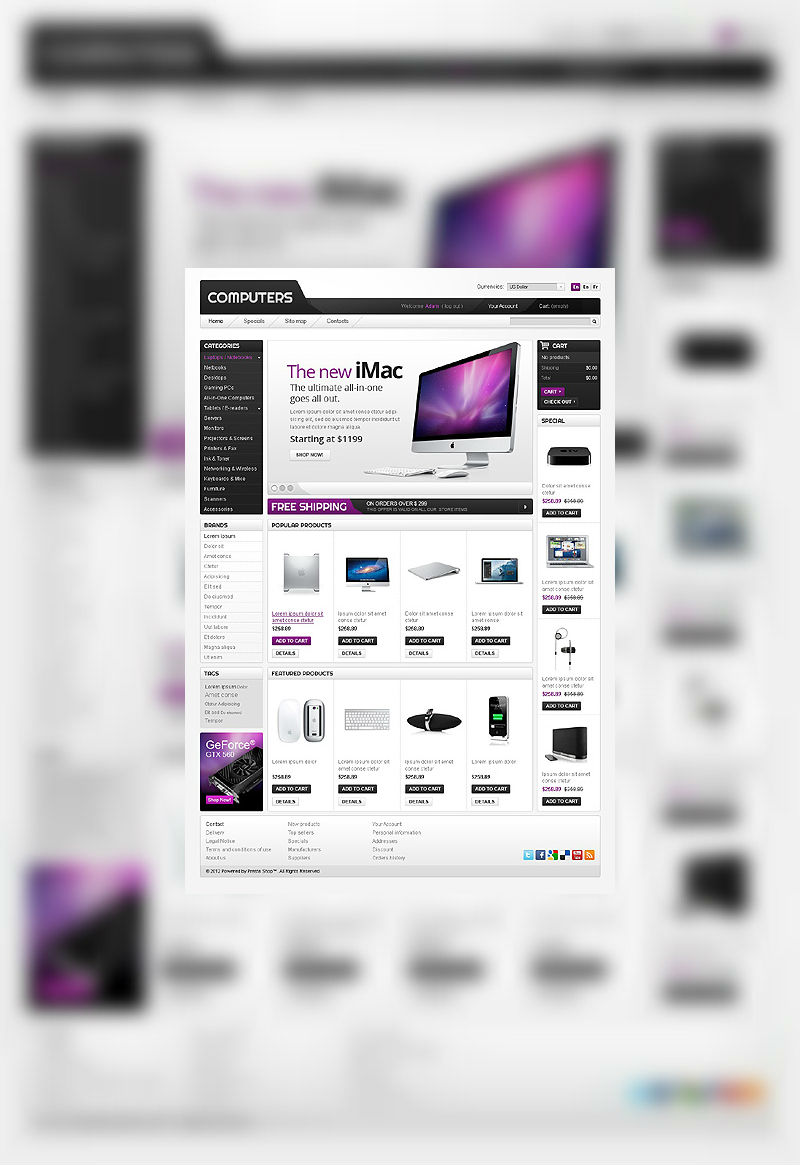 Furniture Trends PrestaShop Theme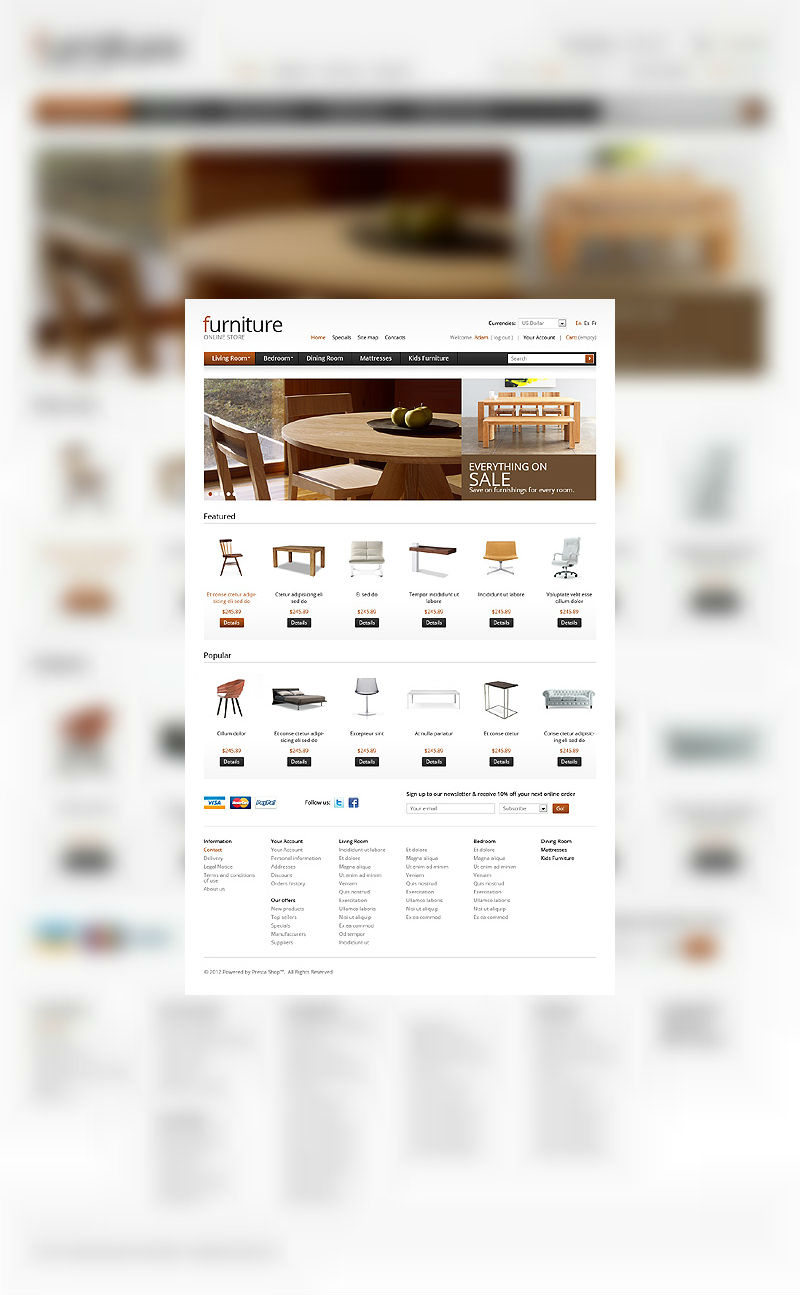 Computers Online PrestaShop Theme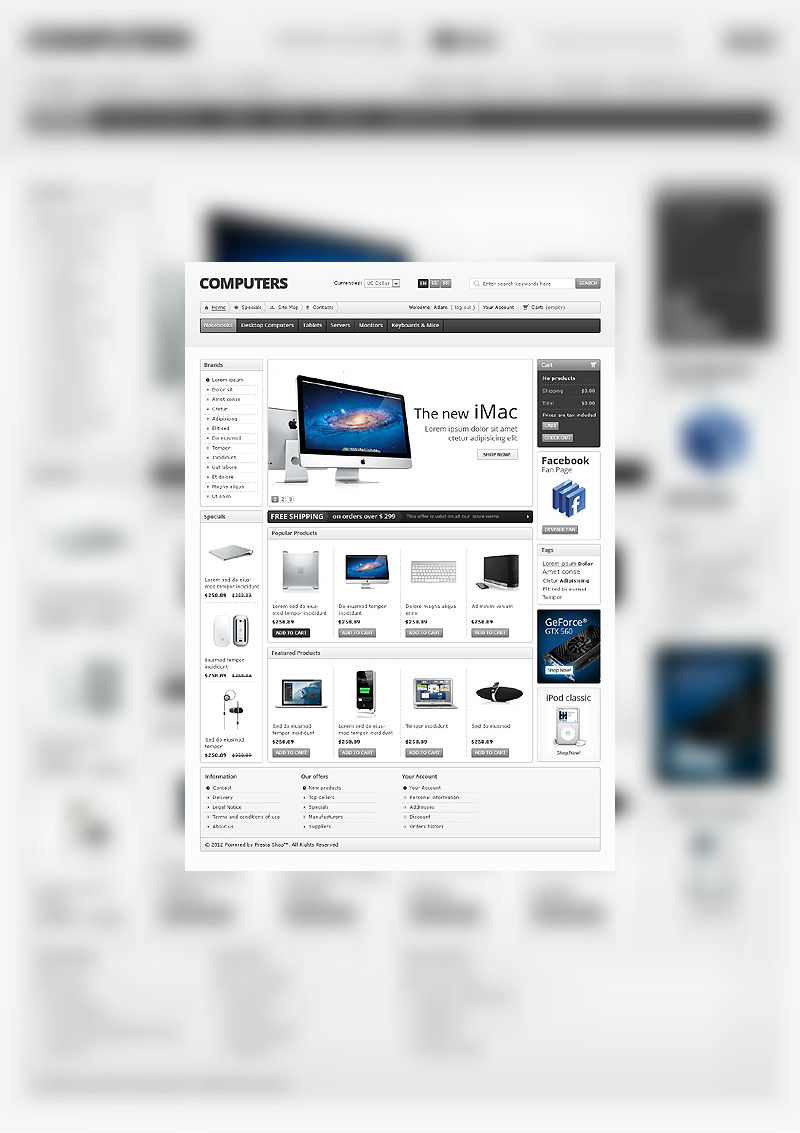 Workplace Tools PrestaShop Theme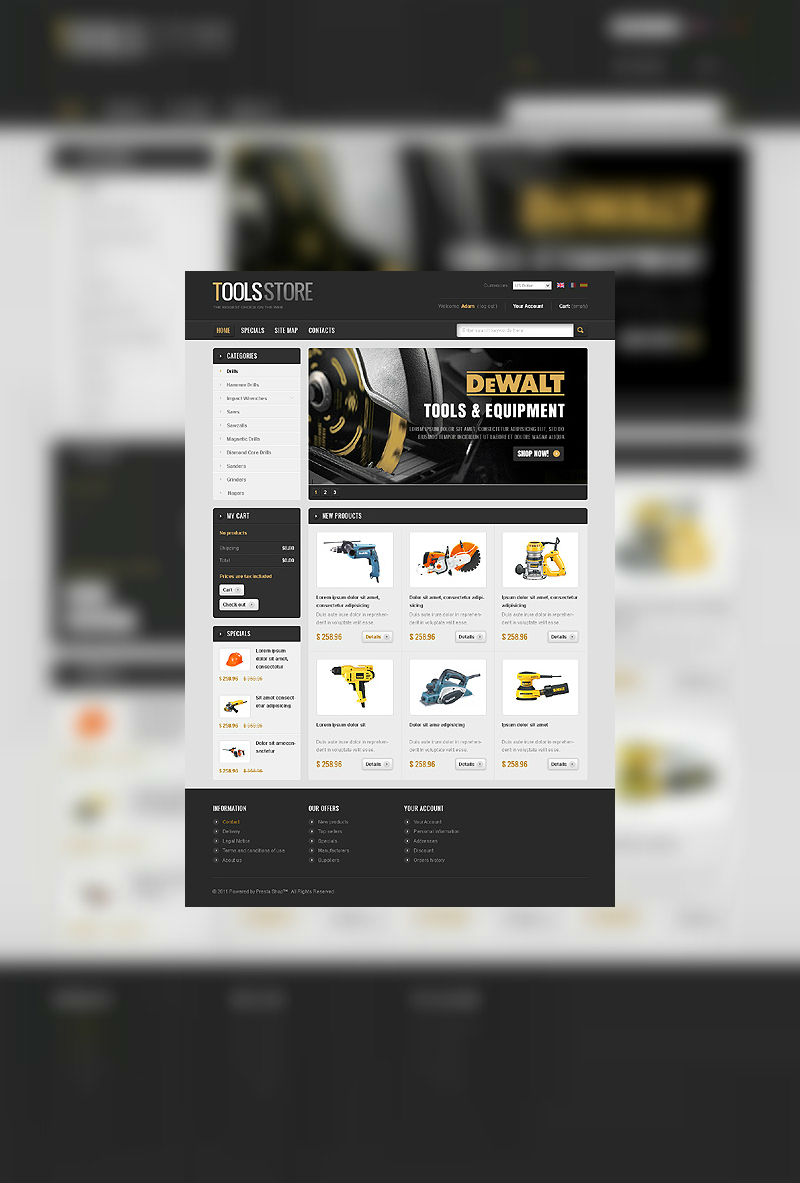 Computer Plus PrestaShop Theme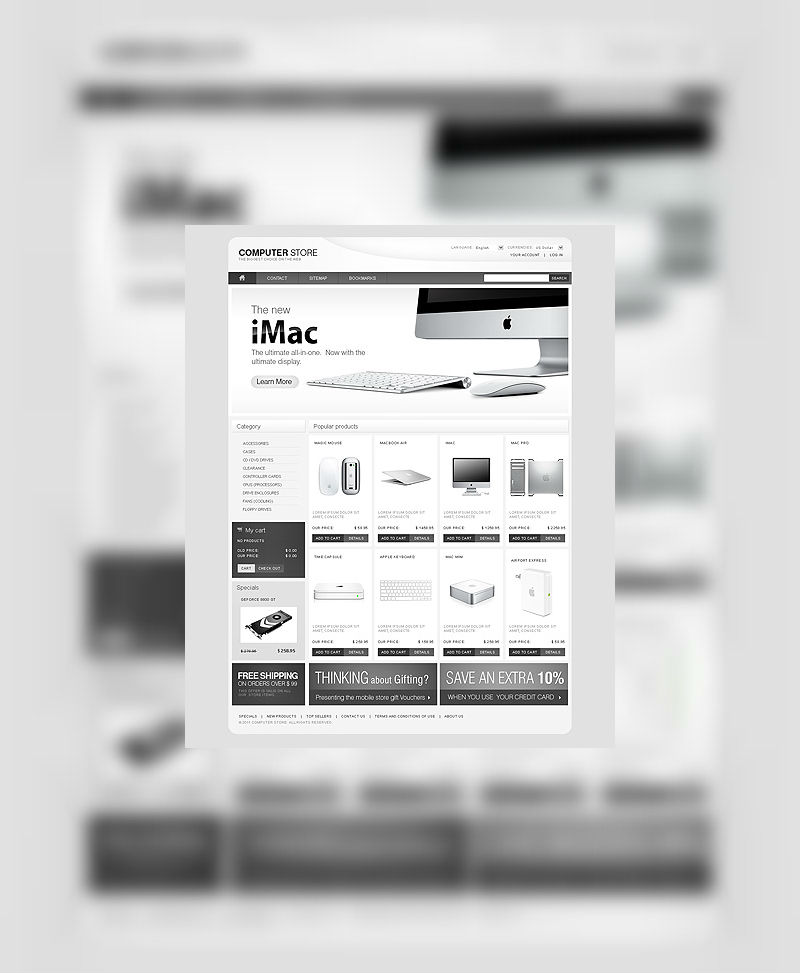 Lingerie VirtueMart Template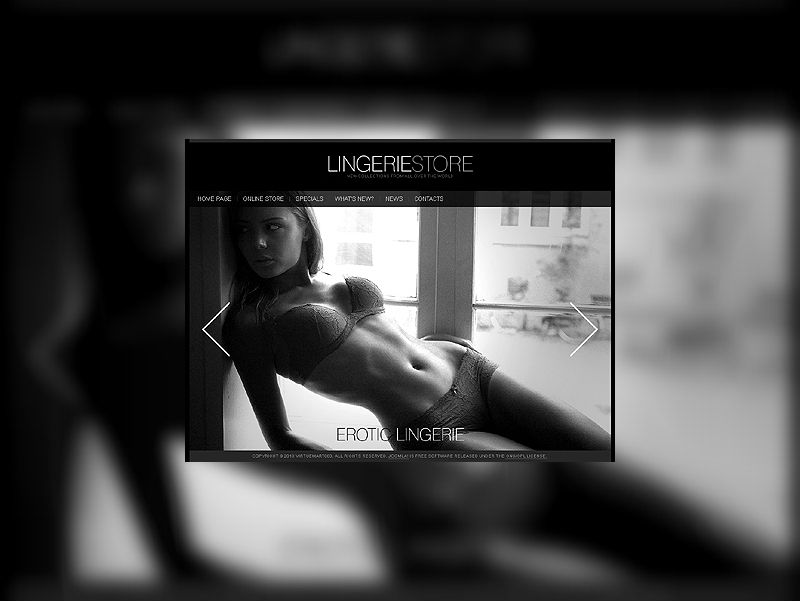 Electronics Supermarket VirtueMart Template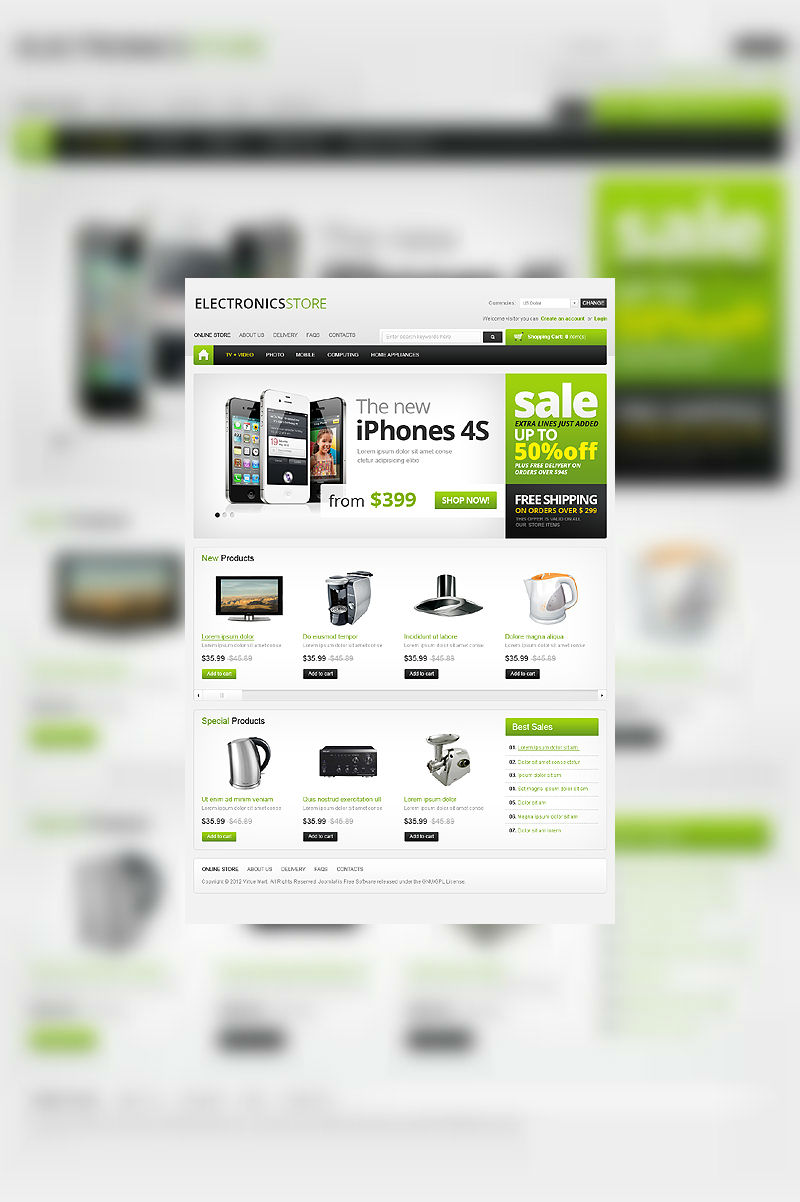 Furniture Store VirtueMart Template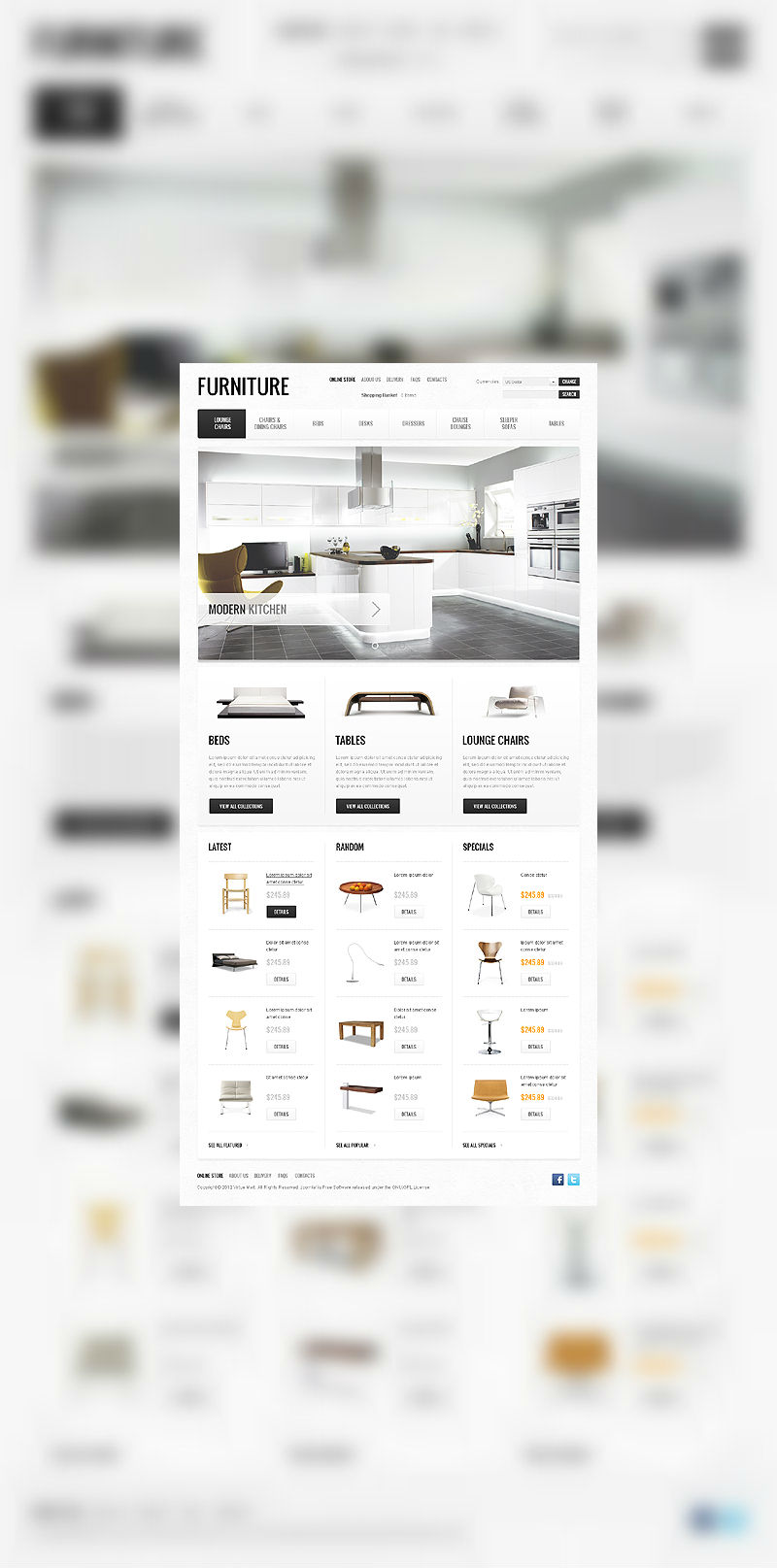 Shoe Store VirtueMart Template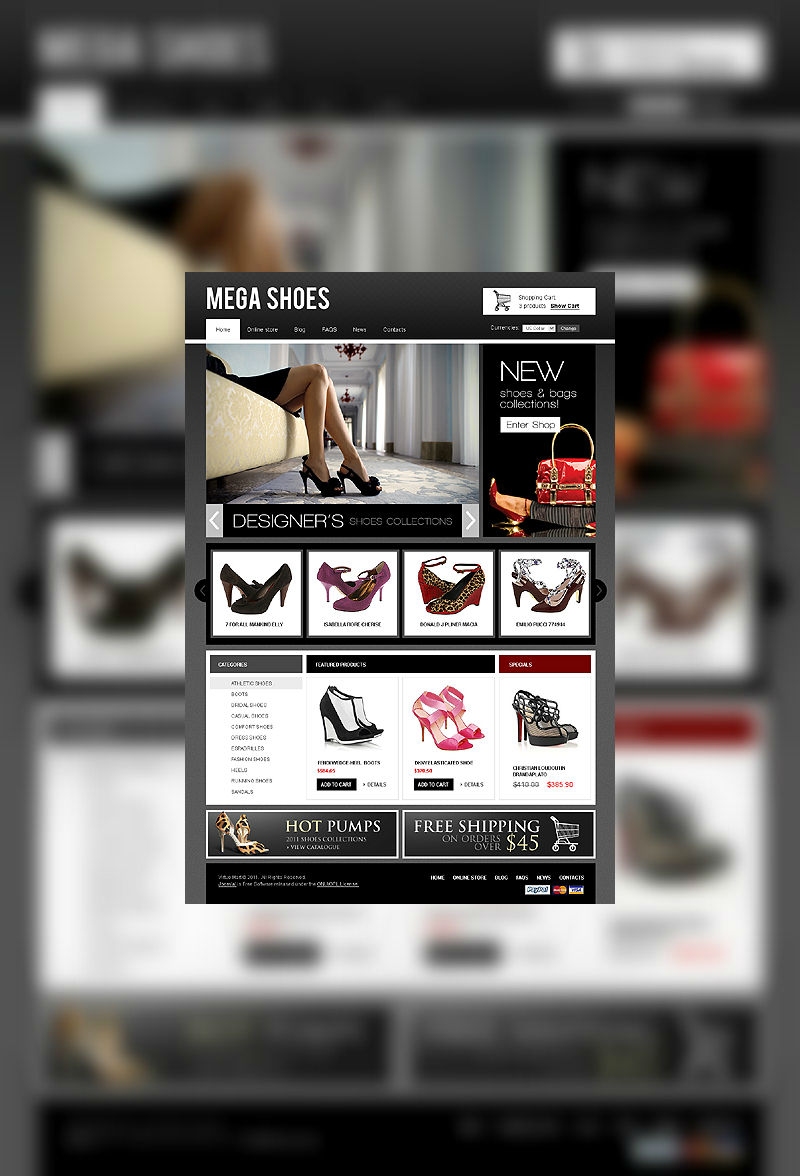 Marine Store VirtueMart Template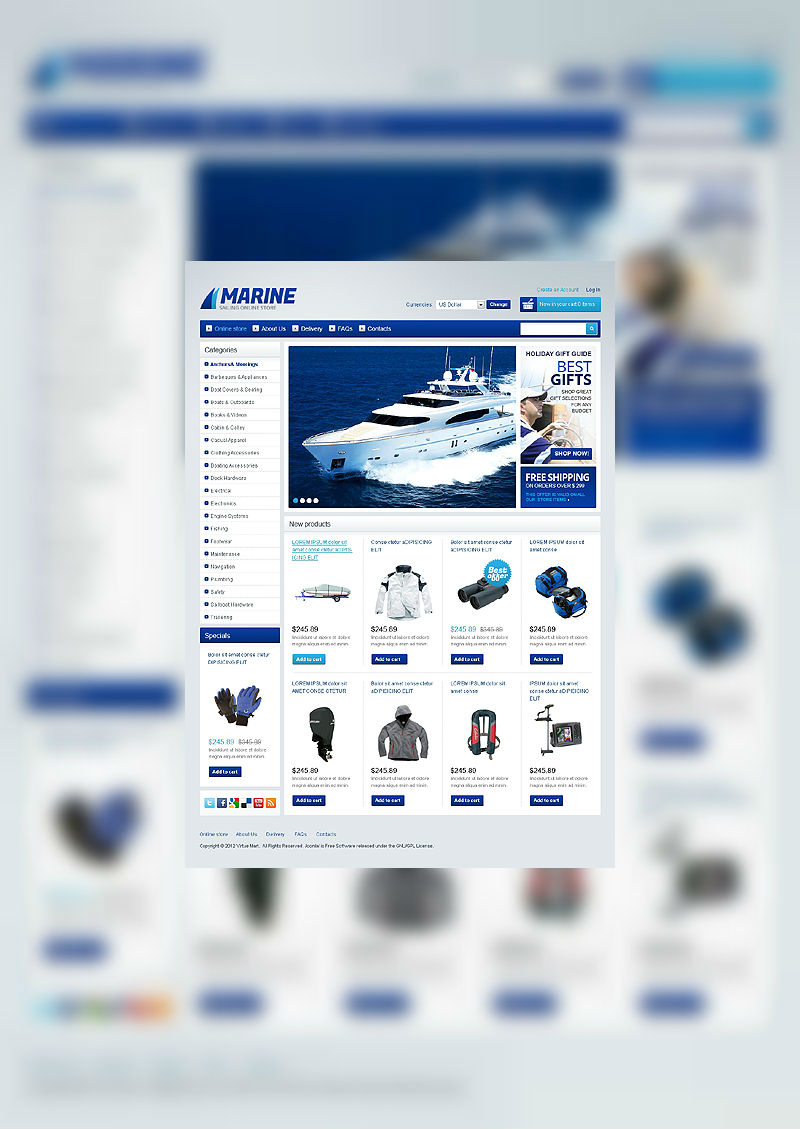 Powerful Weapons OsCommerce Template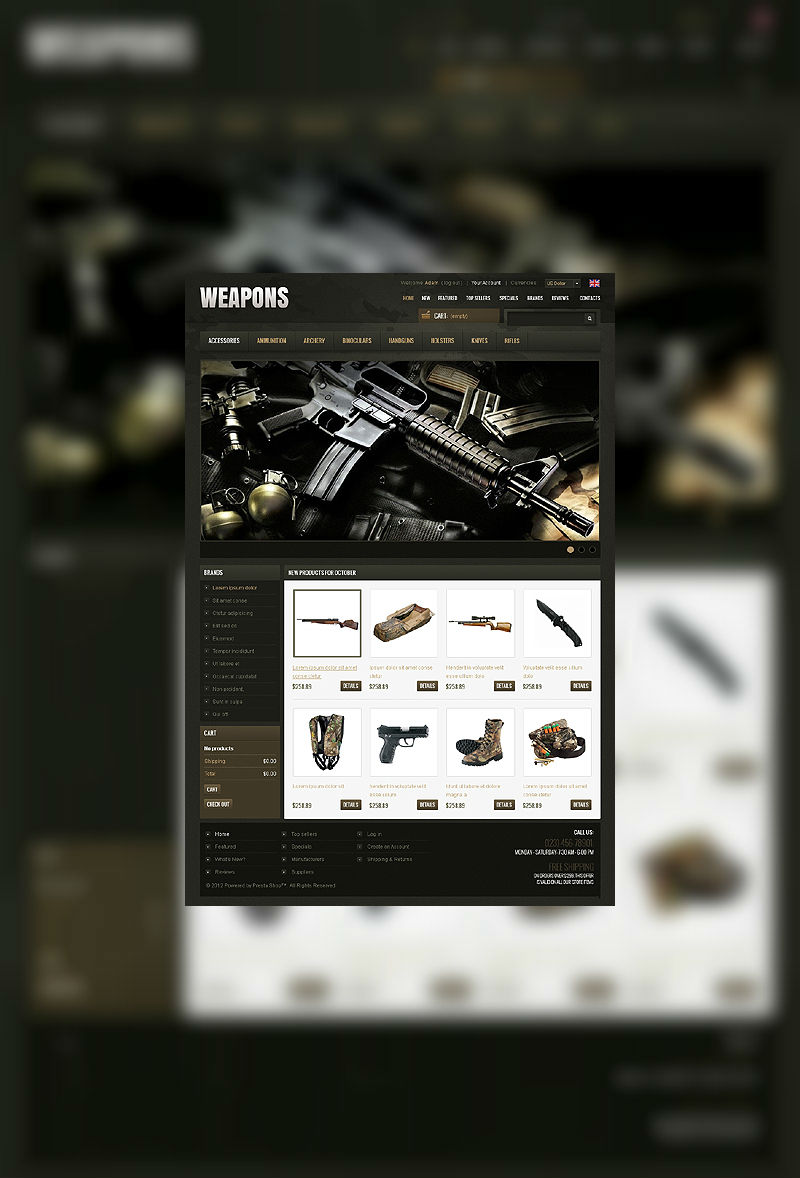 Electronics Store OsCommerce Template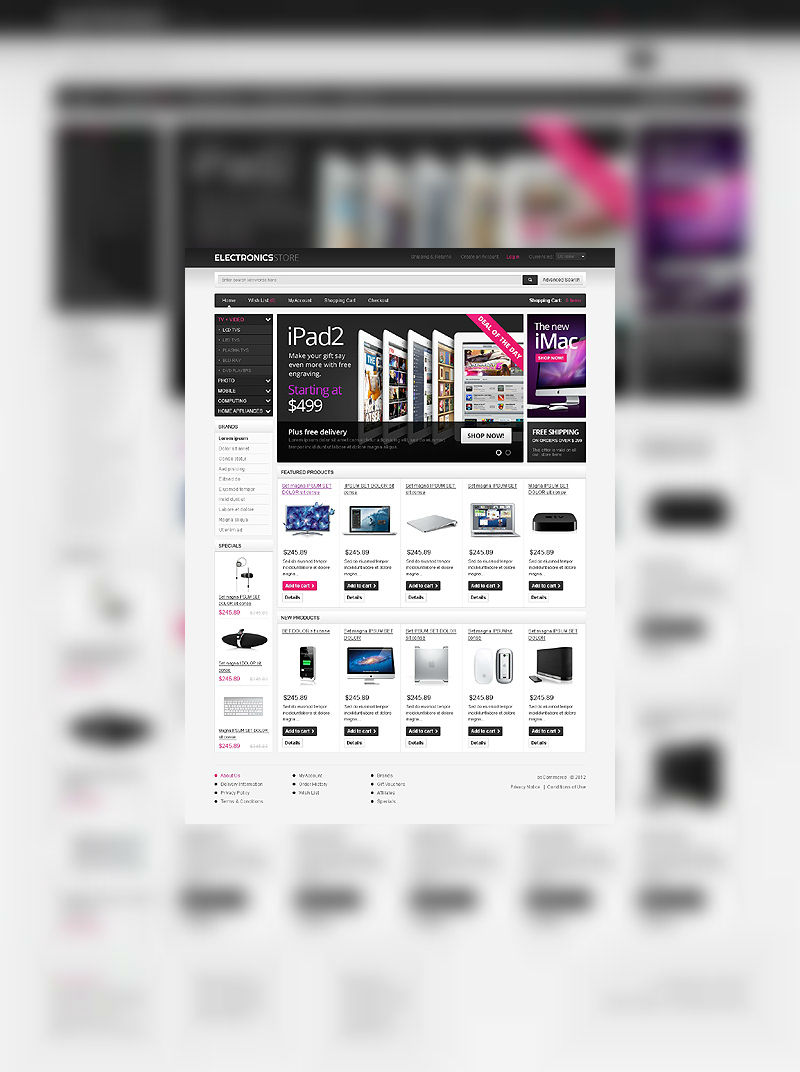 The Biggest Choice Of Fashion Clothes OsCommerce Template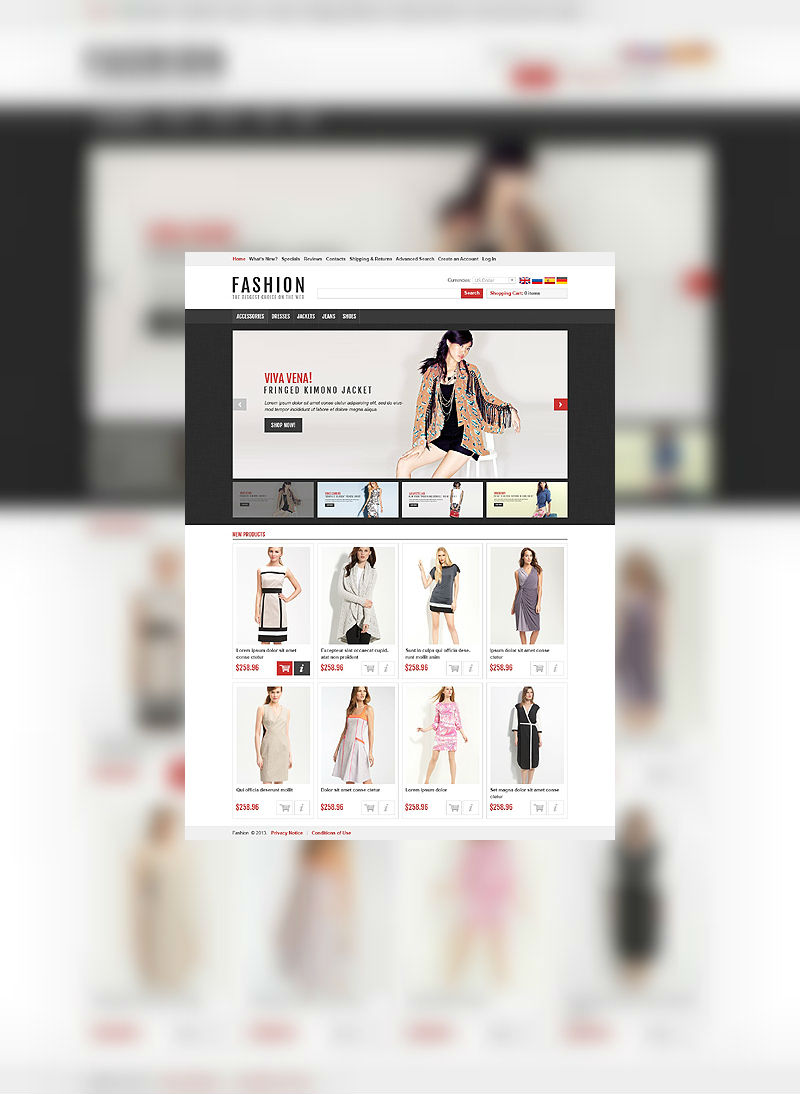 The Coolest T-Shirts OsCommerce Template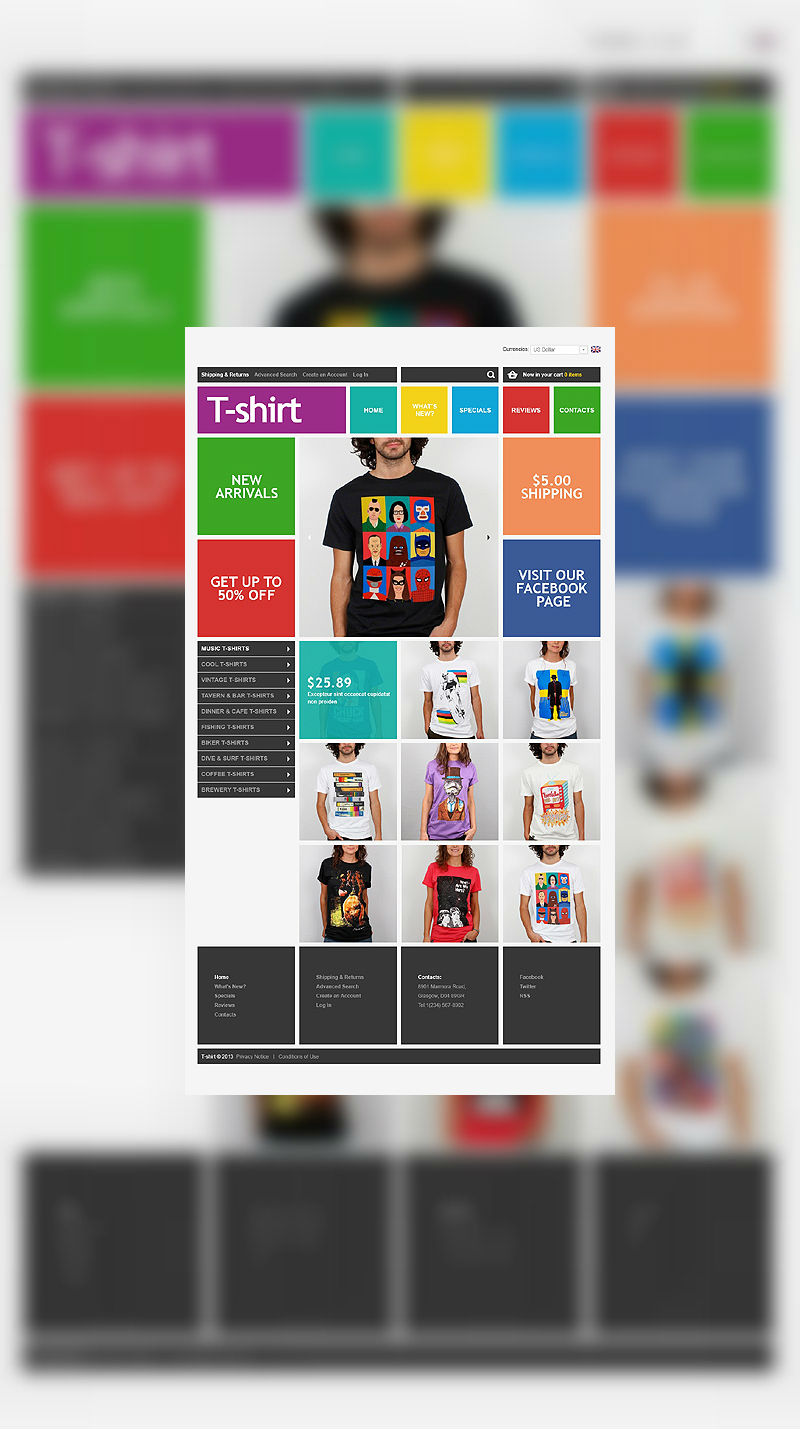 Furniture Store OsCommerce Template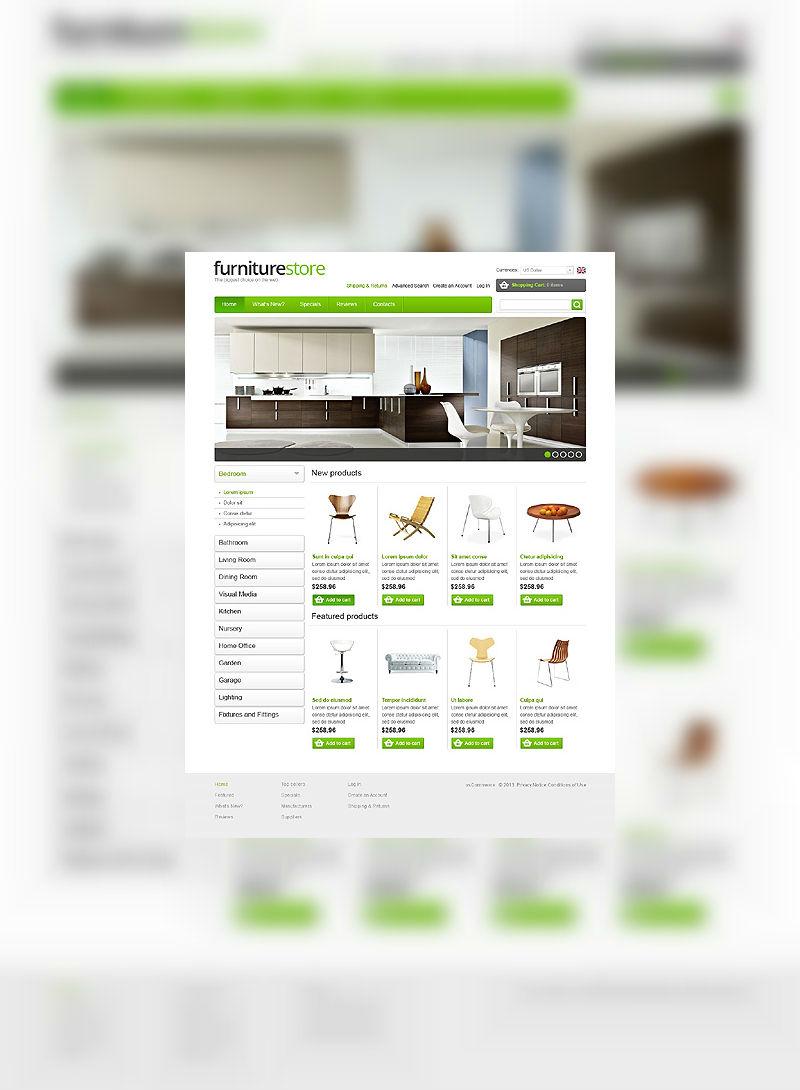 Car Tuning Jigoshop Theme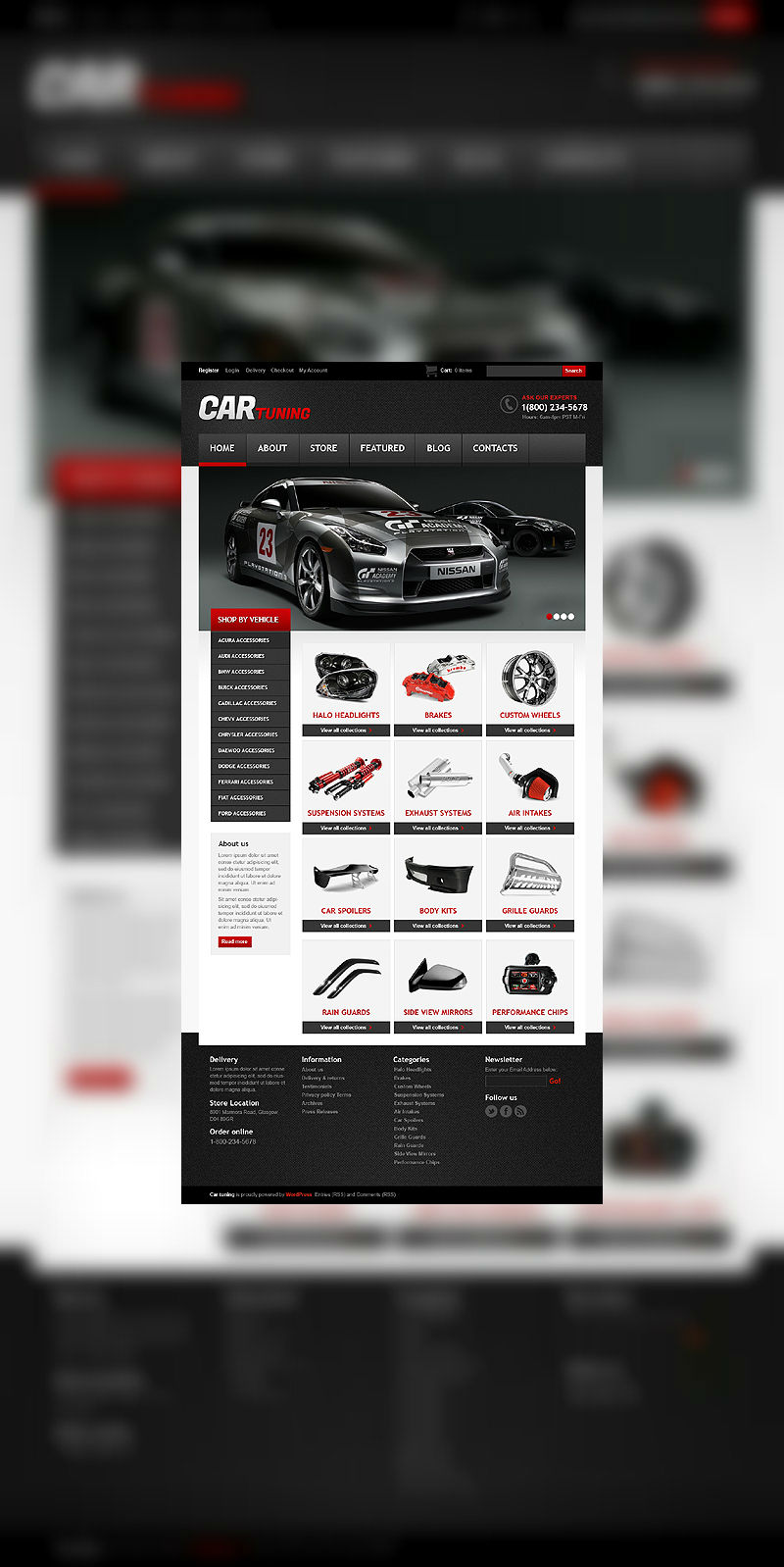 Healthy Life Jigoshop Theme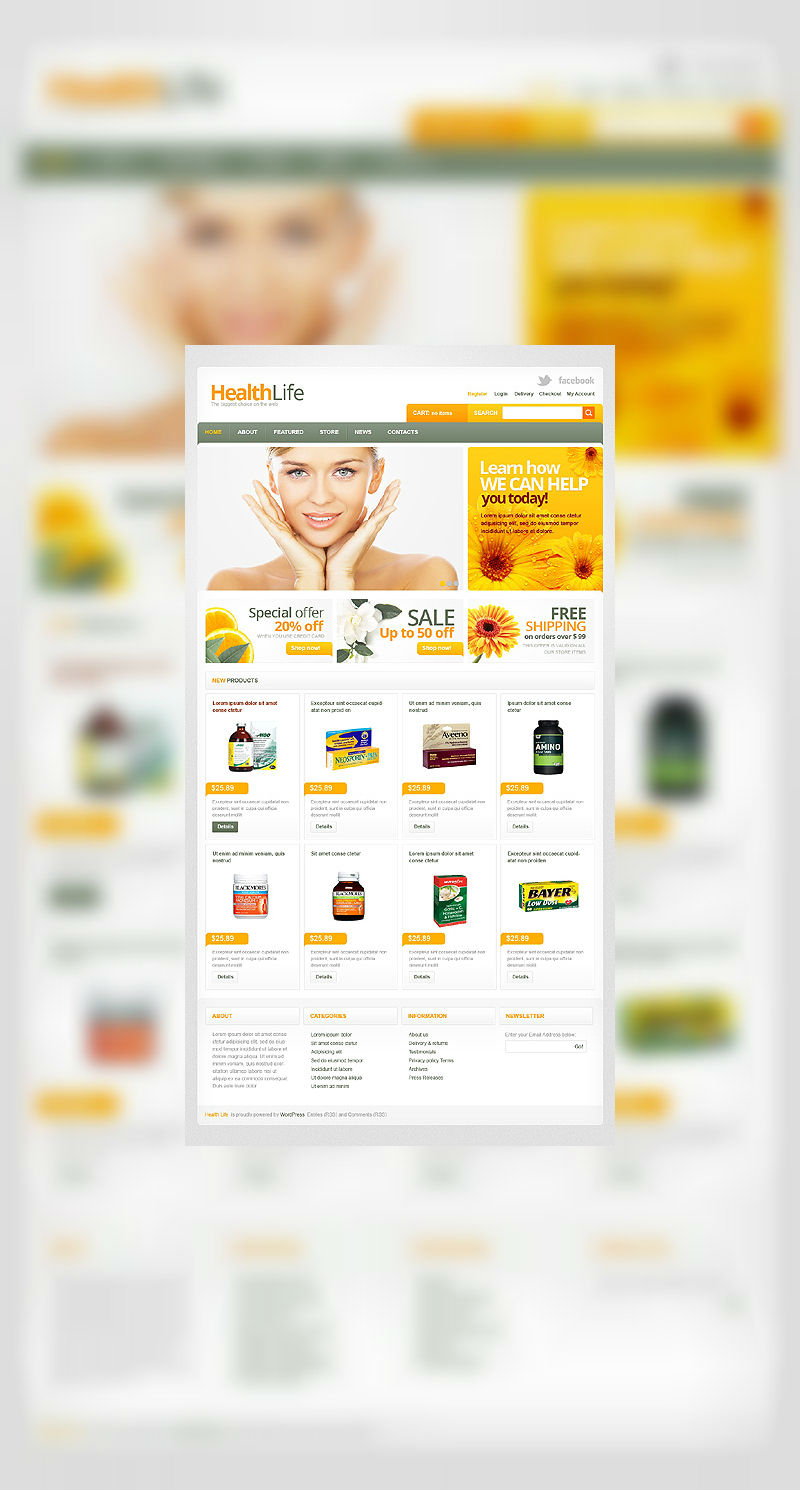 Clothes For All Seasons Jigoshop Theme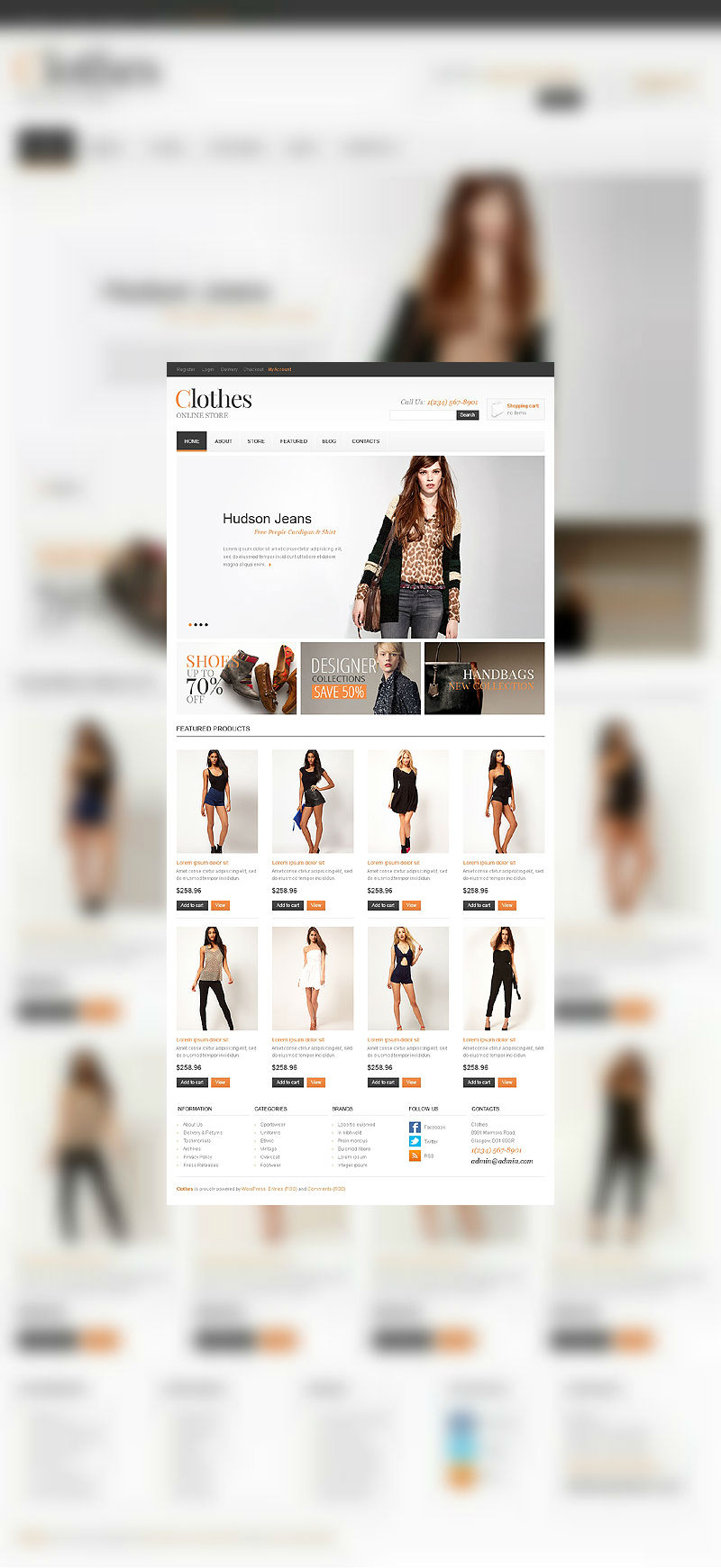 Reliable Spares Jigoshop Theme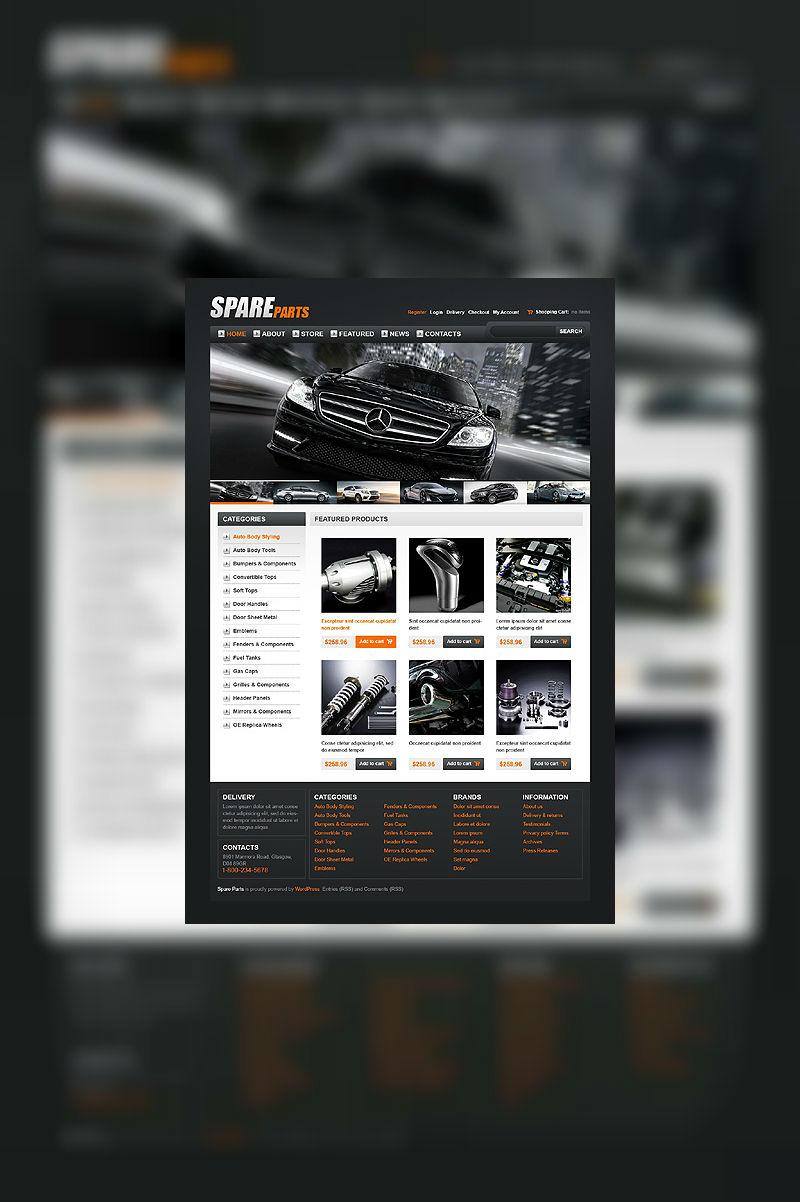 Medical Equipment Jigoshop Theme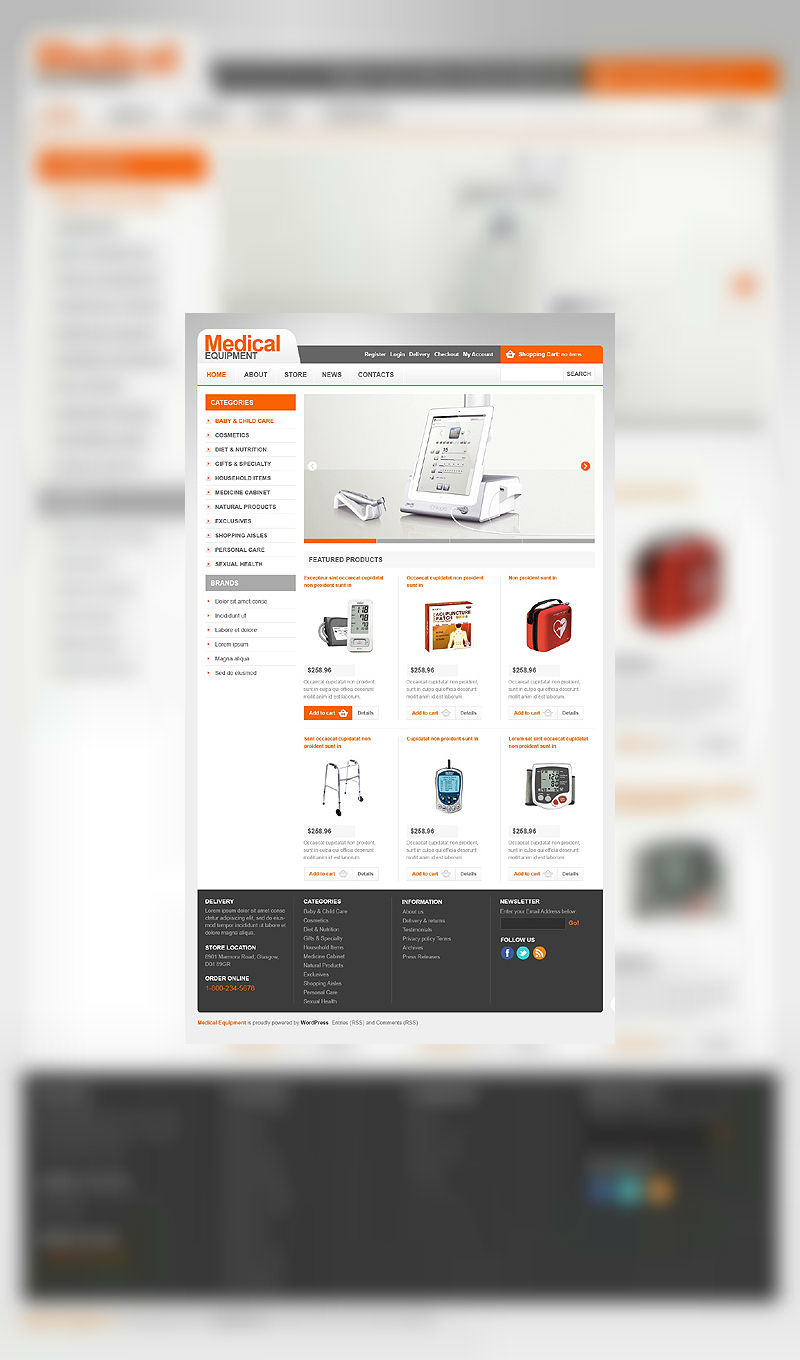 Garden Furniture ZenCart Template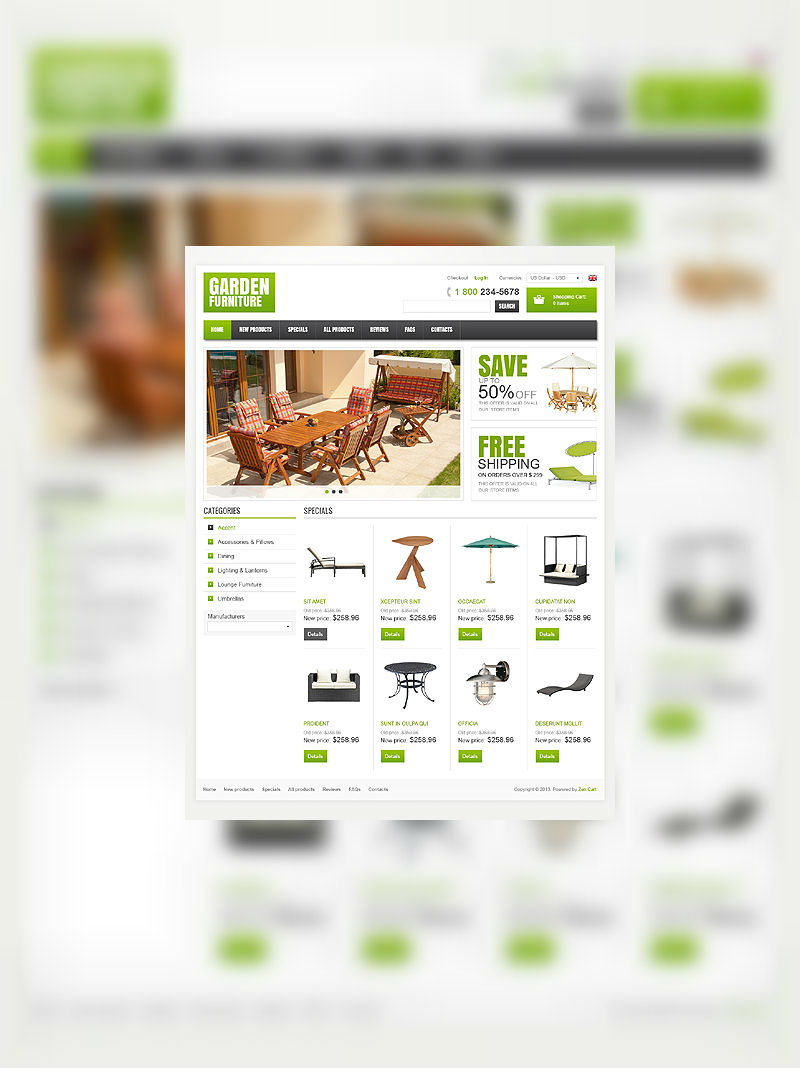 Gifts Store ZenCart Template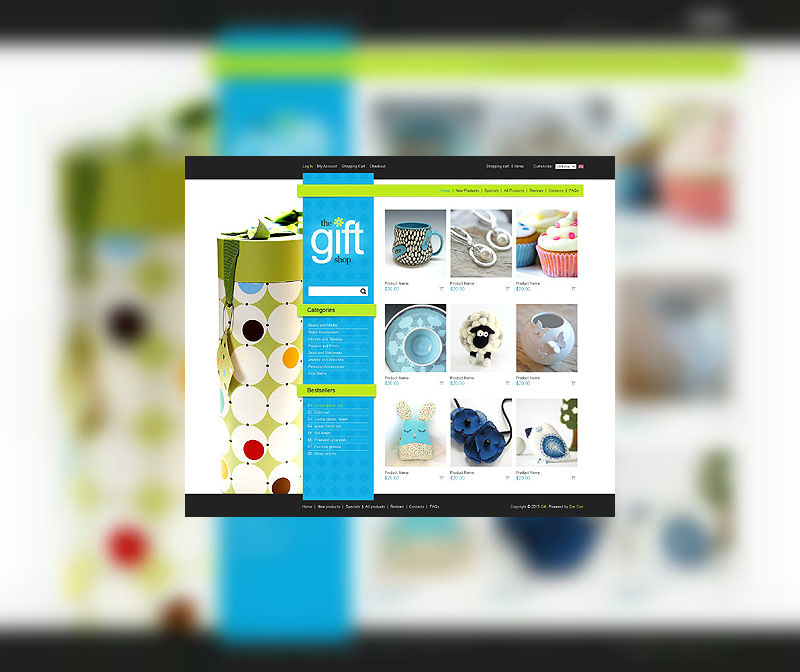 Spare Parts ZenCart Template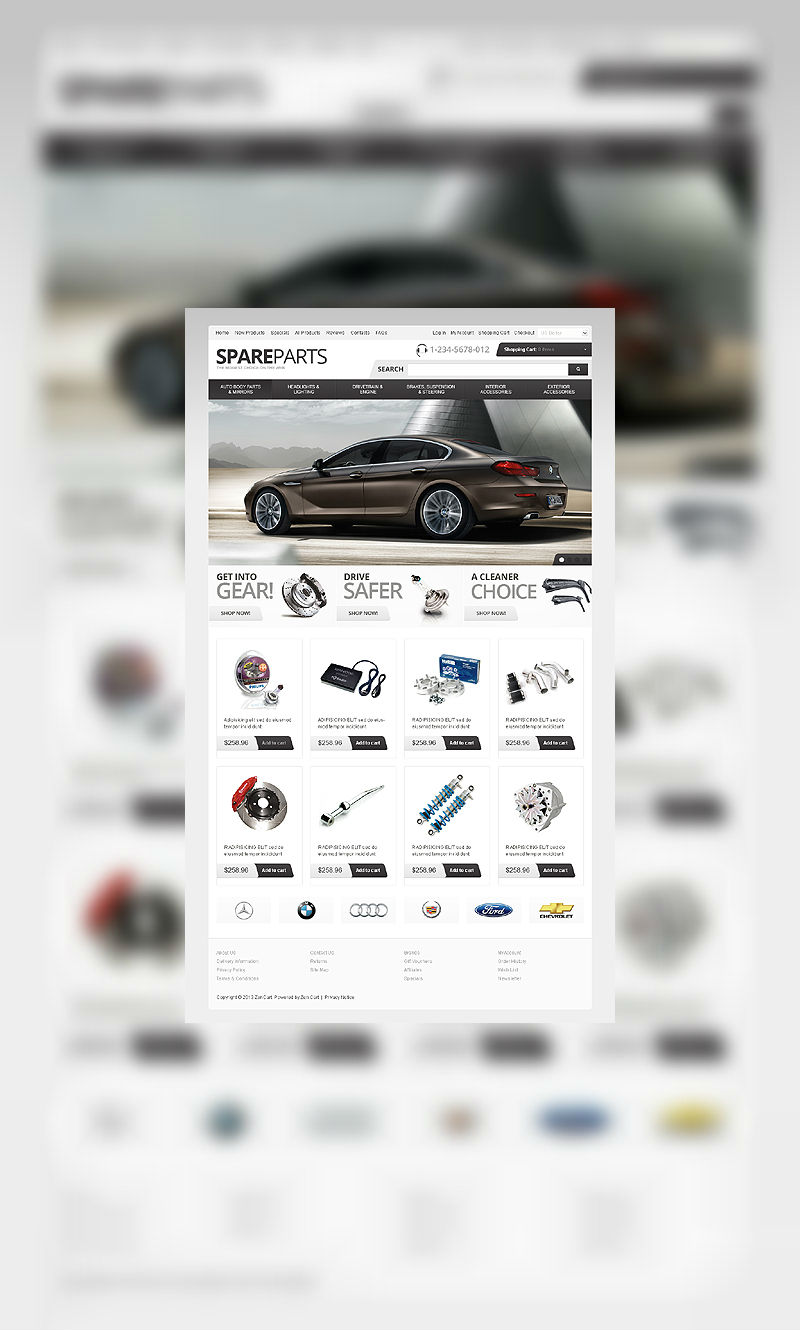 Computer Store ZenCart Template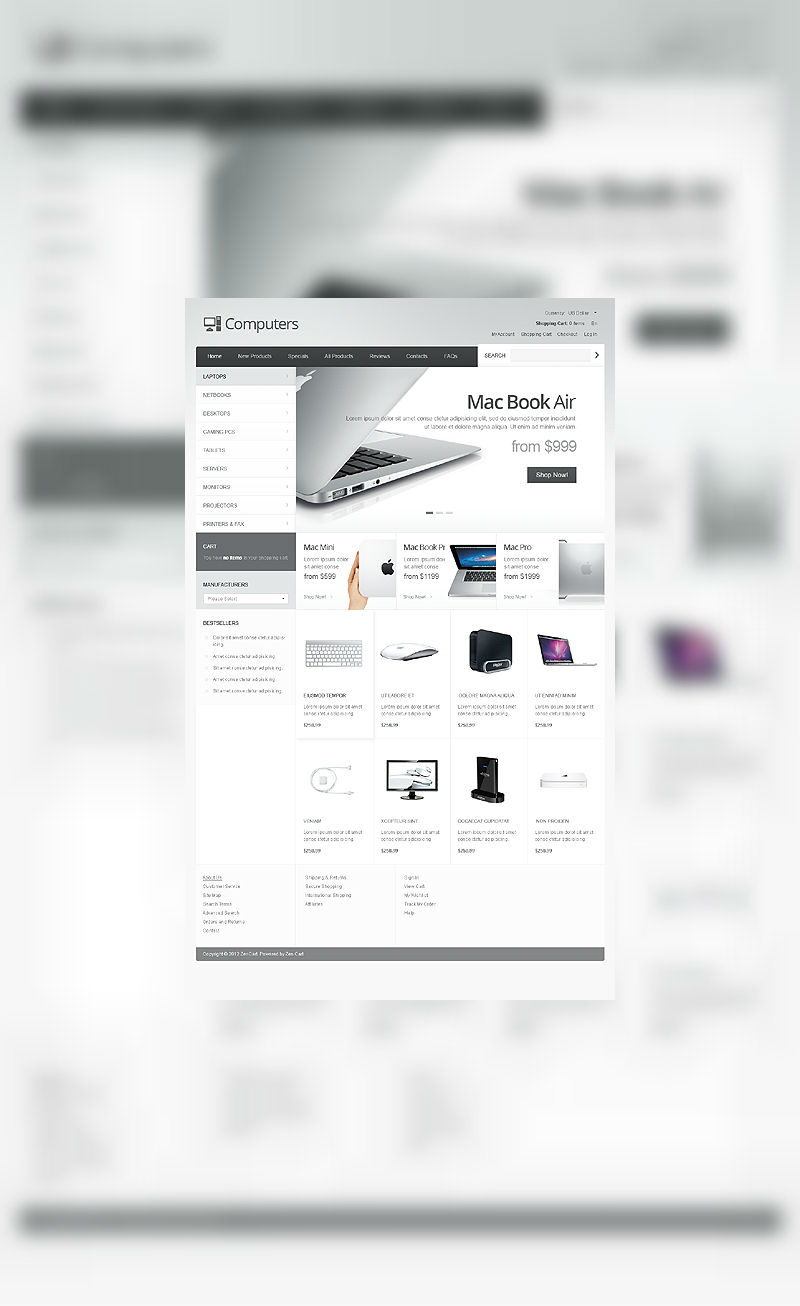 Motorcycle Parts ZenCart Template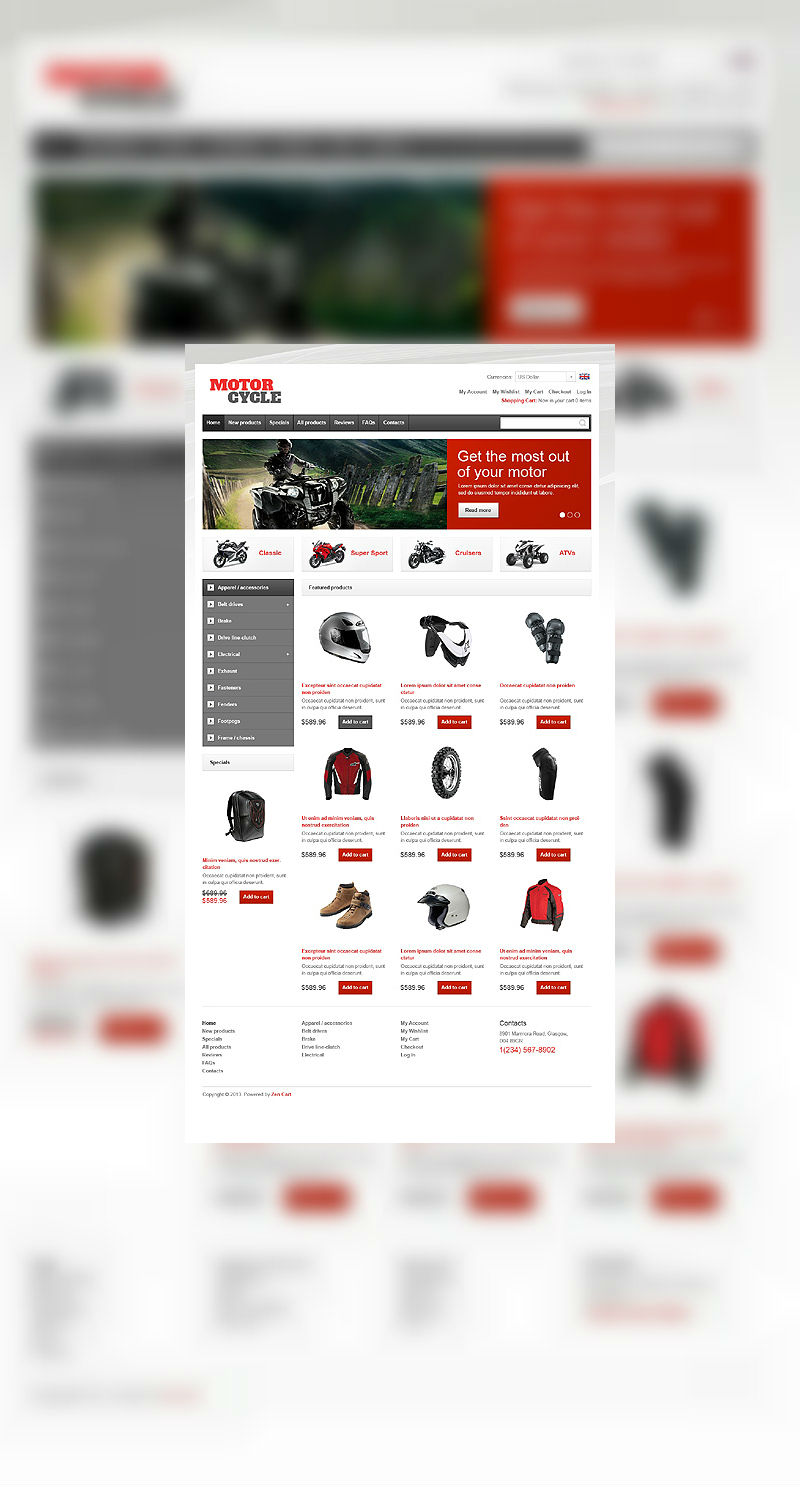 The post 50 great ideas of themes for your on-line shop appeared first on Design daily news.
Download the free transport icons package now!
Visual identity for "Molto Piano"
Posted: 20 Aug 2014 11:21 PM PDT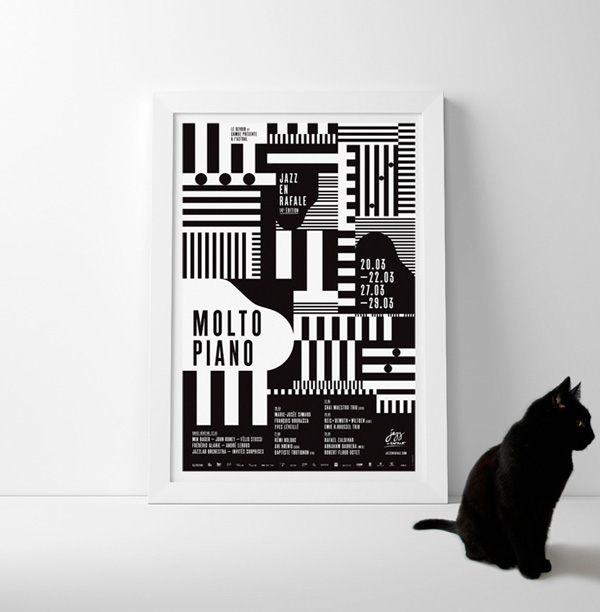 Designing for a Jazz festival must be a wonderful experience, you get to work with rythm and musical references. La Mamzelle & Co did a wonderful job at designing a promotional toolkit for the "Jazz en rafale" festival.
The studio, based in Montreal, Quebec, worked in black and white, and found a way to give a jazzy feeling to the whole toolkit. I actually hope they based the festival's identity on that.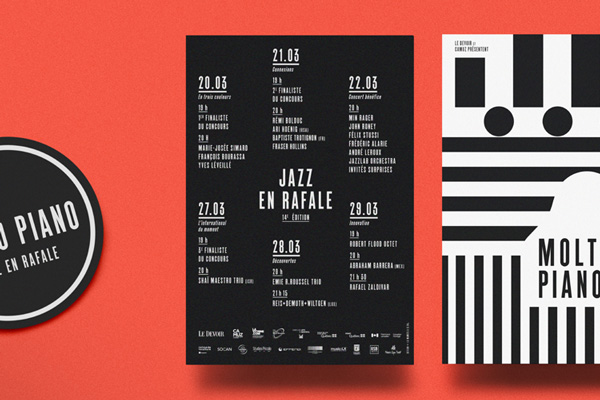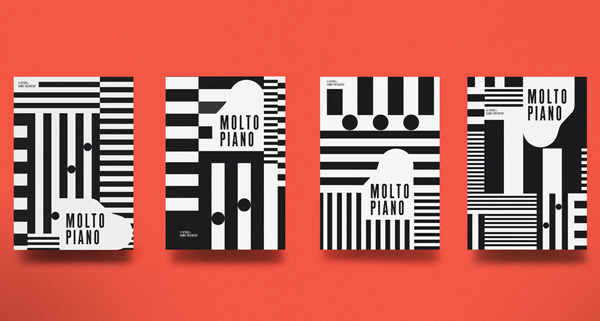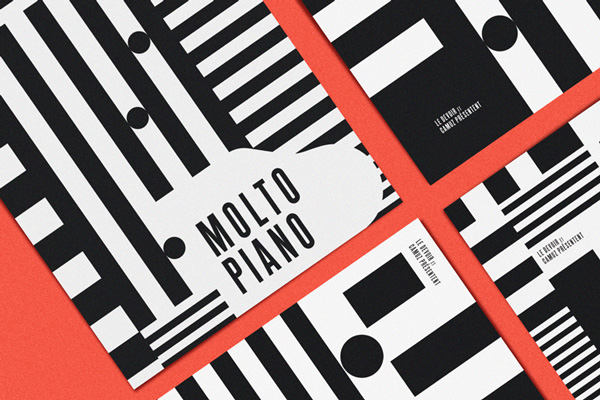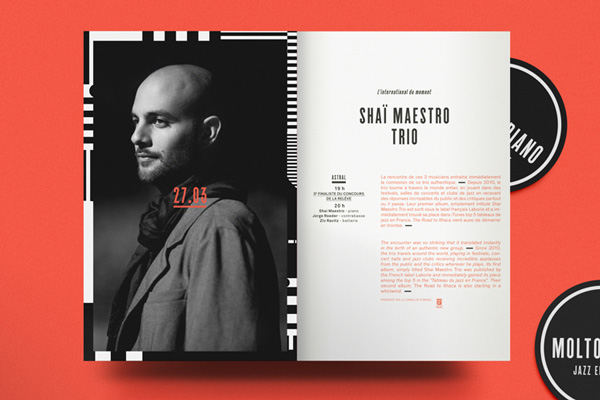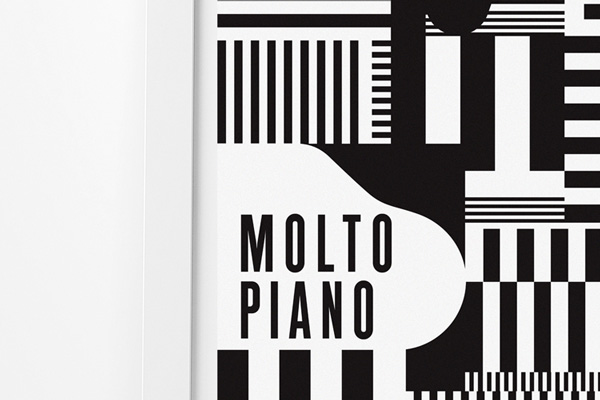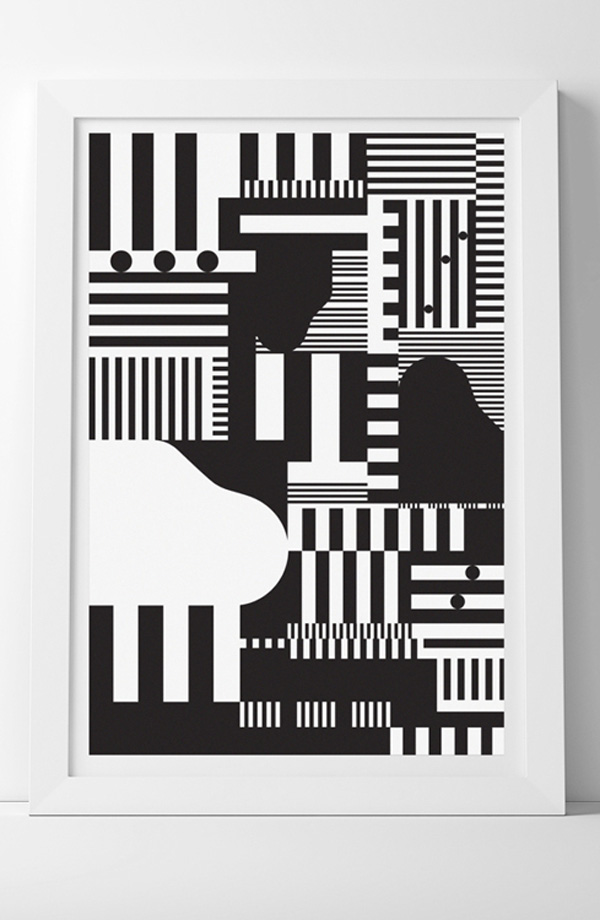 The post Visual identity for "Molto Piano" appeared first on Design daily news.
Download the free transport icons package now!
JumboZilla: thousands of super premium design resources worth $11,227 for just $129
Posted: 20 Aug 2014 12:05 PM PDT
Inky Deals is one of the leading deals websites in the design community, with an extended family of more than 300,000 design enthusiasts.
They're the only ones who offer a 200% money back guarantee on every product. This means that if you're not happy with it, you get your money back and you also get to keep the product.
They've gathered all the Super Premium deals they ever had and bundled them up in this incredible deal: JumboZilla – Thousands of Super Premium Design Resources worth $11,227 – Just $129.
And because Inky Deals are our friends, they offer you an exclusive discount coupon: JUMBOZILLA30 so you can grab this deal with an extra 30% discount.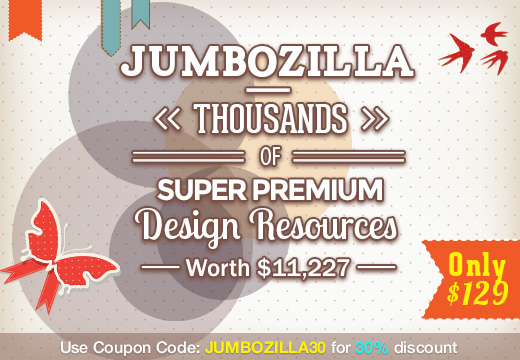 What you get:
Here you'll find 26 different collections that have thousands of top-quality elements! Even if you could get all these super premium deals at their discounted price (which would've taken you 2 years), you'd still have to pay $788.9. But exclusively with this deal, you can get the entire super premium bundle for just $129!
What's in the bundle: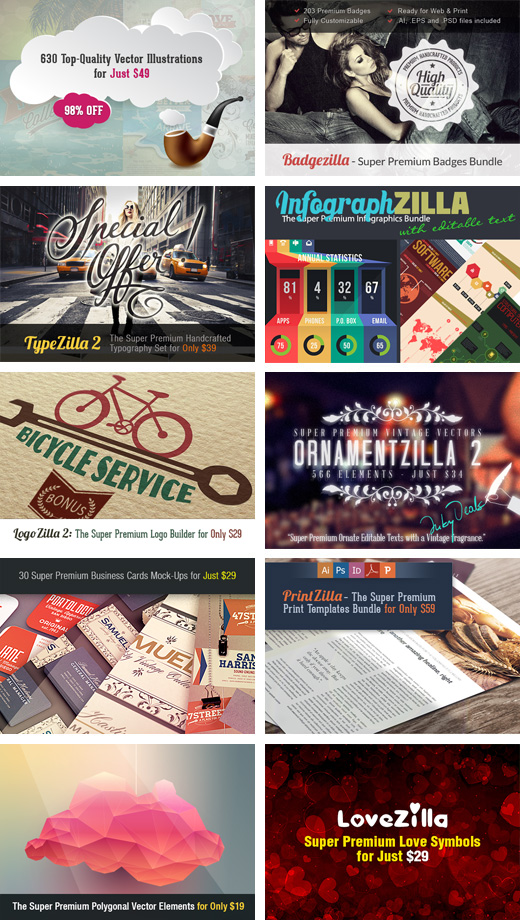 The post JumboZilla: thousands of super premium design resources worth $11,227 for just $129 appeared first on Design daily news.
Download the free transport icons package now!
You are subscribed to email updates from Design daily news
To stop receiving these emails, you may unsubscribe now.
Email delivery powered by Google
Google Inc., 20 West Kinzie, Chicago IL USA 60610