---
The most unusual bingo card designs
Posted: 15 Aug 2014 01:48 AM PDT
Forget about bingo being the game you grew up watching your grandparents play. Thanks to the rise of brands like Rock and Roll Bingo, the game is experiencing a resurgence among the younger generation, who are realizing that the game can be relevant to them. However, the relevance is based on the efforts they make to customize the game, and bingo cards the best way to do that.
75 Balls Dethrones 90 Balls
The classic version of the bingo is the slower British version, which uses 90 balls. Players have to mark off three lines of numbers, with the first to do so having to scream "bingo" to be rewarded with the full house prize, which is often a rewarding jackpot. Basically, the time taken to play a game with 90-balls can be time consuming.
But the US managed to find the ideal solution by devising a game of bingo played with a 5 x 5 grid containing 25 squares. With the middle square left blank, games would race along at a thrilling pace until the first player managed to complete all of their squares. With 75-ball proving to be the faster and more exciting version, this is the form favored by young people devising their own bingo versions.
Custom Bingo Cards
As explained above, the 90-ball version is a little slower, and that is not so appealing for younger fans of bingo who appreciate the pace. And it is for this reason that 75-ball is the ideal selection when it comes to creating customized bingo games.
Fans of a certain topic or hobby have the ability to design customized bingo cards entirely dedicated to their interests. Whether the desire is to fill the 5 x 5 grid with writing or images, there are many options available to consider. In the examples below, however, there are no balls required because the game is based on observations.
For instance, potential outcomes are popular for fans of movies or TV shows. Fans of The Big Bang Theory could have a square to mark off for every time Sheldon makes a rude comment. As you will soon see, in the examples below, there are no bingo cards like this on bingo sites.
Hipster Bingo
Hipster bingo is an amusing game intended for people to point out the social observations they witness from hipster culture. And whether it's a busy moustache or a pair of wooden shoes, there are lots of amusing stereotypes to mark off. This is a great game for lovers of people watching.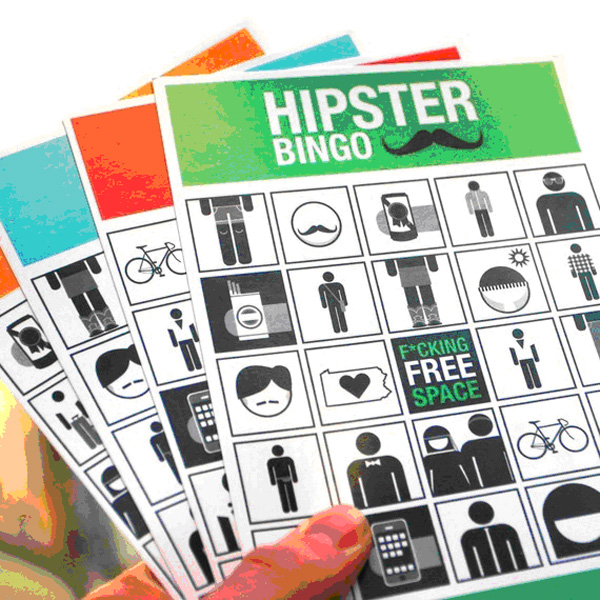 Comic-Con Bingo
Comic-Con is a global comic books and entertainment expo hosted in San Diego. Attendees of the event have created a grid packed with squares various sightings and occurrences to witness at Comic-Con. Examples include seeing R2-D2 from Star Wars, Hulk Hogan, and Doctor Who, among others. Check out the image and you will be able to see basic but amusing sketches accompanied by brief descriptions.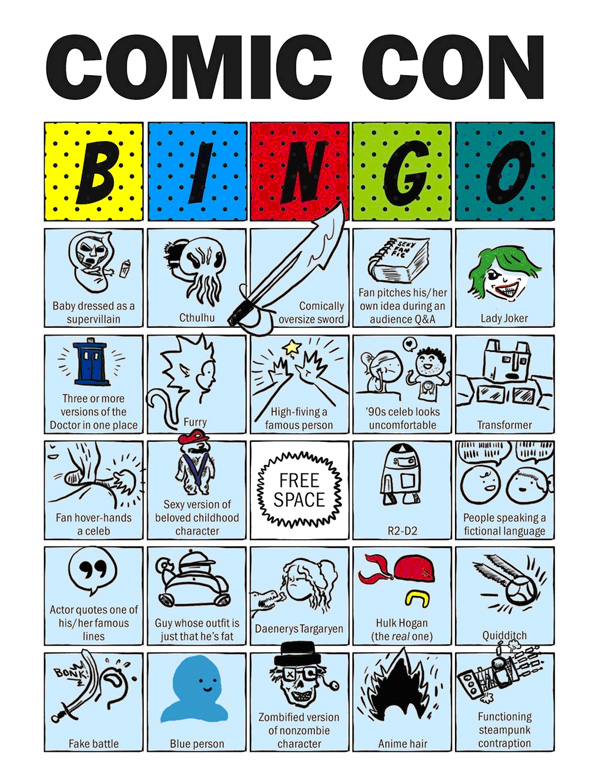 Haruki Murakami Bingo
A Japanese author renowned for his stories, Haruki Murakami is the unique subject matter to have inspired this bingo card. Having sold millions of books across the globe, fans of his works can now mark off the plot points in his books as they read them.
Whether you like mainstream media or obscure niches like Haruki Murakami, there is almost infinite potential for designing custom bingo cards.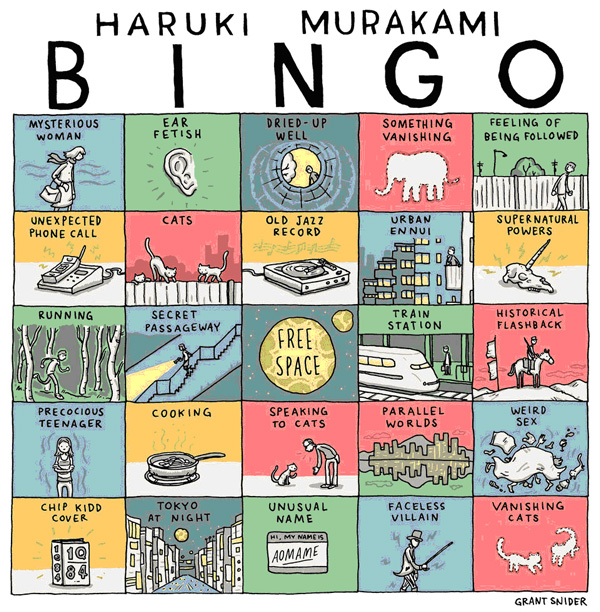 The post The most unusual bingo card designs appeared first on Design daily news.
Download the free transport icons package now!
You are subscribed to email updates from Design daily news
To stop receiving these emails, you may unsubscribe now.
Email delivery powered by Google
Google Inc., 20 West Kinzie, Chicago IL USA 60610