---
Only 1 day left to get the ultimate design library
Posted: 29 Jul 2014 07:59 PM PDT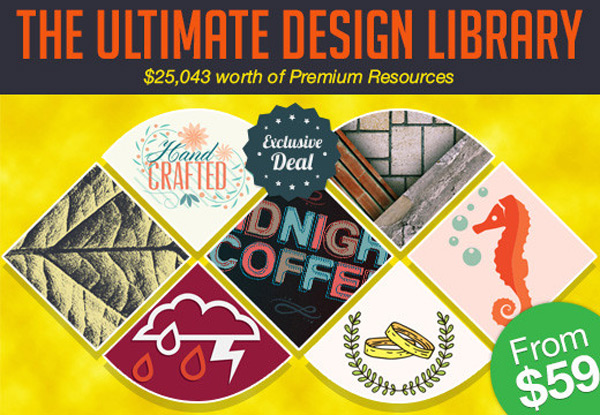 Don't miss your chance to get the biggest design bundle ever seen at an incredible price!
This brand-new bundle contains thousands of different resources worth an incredible $25,000+ from design heavyweights such as Designious, DesignTNT & Vectorious.
Everything you could possibly need for creating marvelous pieces of art is in this massive library – and even more than that. From vectors to PS brushes, t-shirts, fonts, and more at your fingertips!
It's only available for one more day, so hurry up!
The post Only 1 day left to get the ultimate design library appeared first on Design daily news.
Download the free transport icons package now!
Make it personal with 30 free handwritten fonts
Posted: 29 Jul 2014 07:26 PM PDT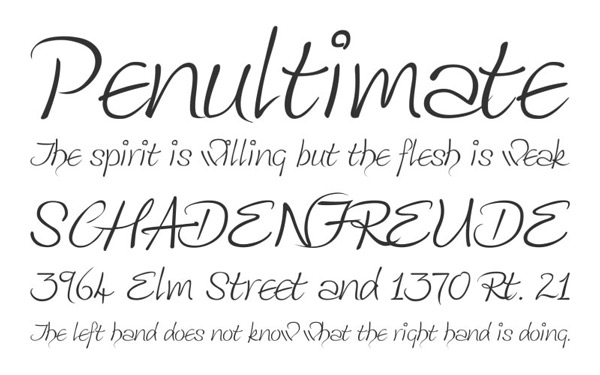 Free handwritten fonts have been gaining popularity recently. Coming in various styles, they can be the typography of choice for you. Want to make your writing look more personal, unique and appealing? You've found your answer. However, there are a lot of handwritten fonts (both free and not so much) available online. It's easy to get lost. That's why we've decided to pick the most outstanding (and free!) solutions and share them with you.
Handwritten fonts became popular in the 19th-20th century. These were widely used among people who were working in the advertizing field and wanted to add personal touch to their works. This approach is still alive today. A lot of templates and custom designs are done with handwritten fonts.
Alongside with cursive and script styles, the history of fonts counts many other types that emerged under the handwriting history — like sans serif, traditional and modern. As we've said, it's easy to get lost. And we're here to cover you.
Benefits of Using Handwritten Fonts
There are so many ways of making your web project remarkable, and handwritten fonts are among them. Before the time of computers and the Internet, people were mainly using their handwriting in making posters, announcements, letters, etc. Though not everyone likes using handwritten fonts, claiming that these look a bit childish, there are many web developers who know the true benefits of refreshing their works with this type of writing.
Handwriting adds personalization to your works. Personalization means a human touch. And people love that.
Modern users prefer skimming to reading. That's why is important to capture their attention and make them stay on your page. Using handwritten fonts you can make any text, commercial or any other data catchy. You will be able to increase readability of your posts and draw user eye to the areas that matter.
Each of us has his/her own writing style. Everyone is unique, just like their writing. Featuring various curves, swirls, straight lines, etc. handwritten fonts will make each line of your text look special and elegant. Your readers won't be indifferent.
Such fonts are widely used in marketing. You may have noticed that famous brands like Coca Cola, Disnep, Ray Ban, Chupa Chups and others make use of handwriting in their logos. Being simply readable and pleasant to the eye, these logos have the ability to stick in people's minds for long.
Handwriting creates a feeling that something is happening on your site. Web designers are often using this technique to highlight discounts for some items and offers.
Using handwritten fonts for writing long posts may be heavy for the eyes of your readers. However, if you add handwriting to specific areas of your text that require special emphasis or use it in notes, you will no doubt help users focus on the things that matter.
In a word, handwritten fonts can really add some personal, unique feeling to your texts. No matter what goal you are using them for, these are the proven way to catch the eye of your readers, make them stay on your web page, and keep reading further.
30 free handwritten fonts for commercial use
There are so many handwritten fonts available for download. However, not all of them can be used for commercial purposes. We have decided to handpick 30 amazing free handwritten fonts that you can safely use in your own web projects. Each of the examples listed below comes with a direct download link. Just click it, download the font, and refresh your own web design with something cool and appealing.
Ready? Let's go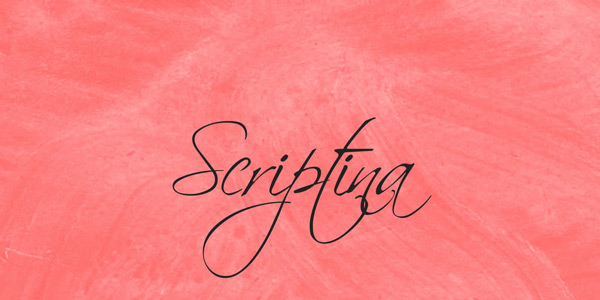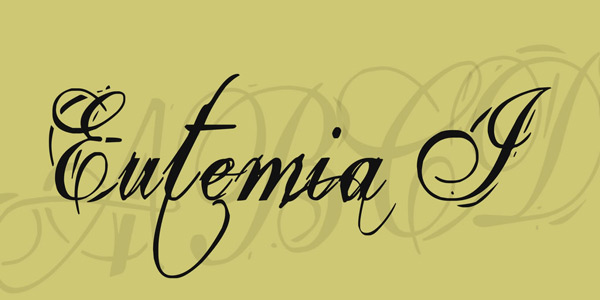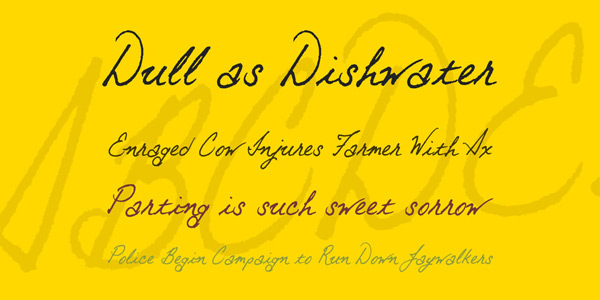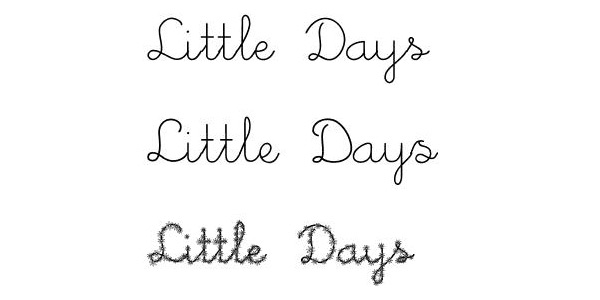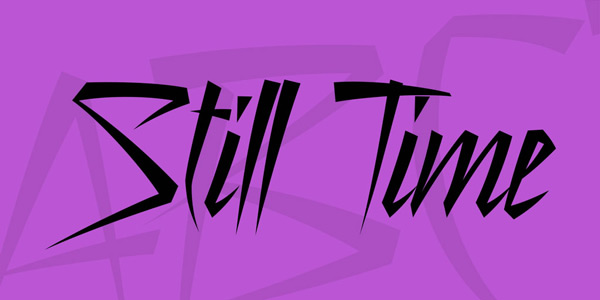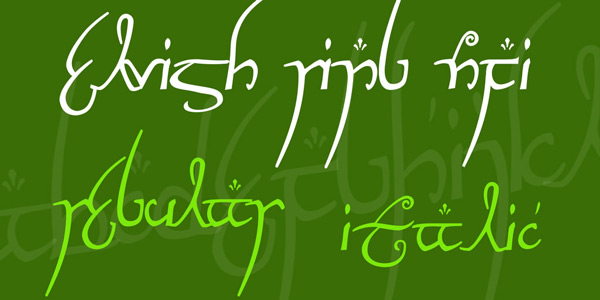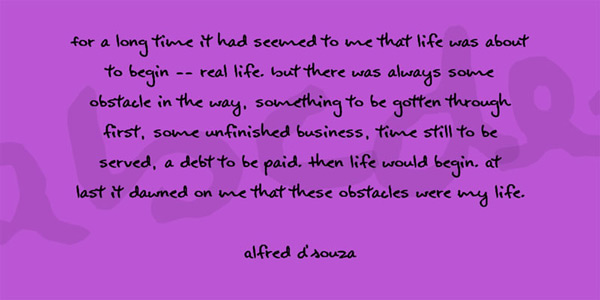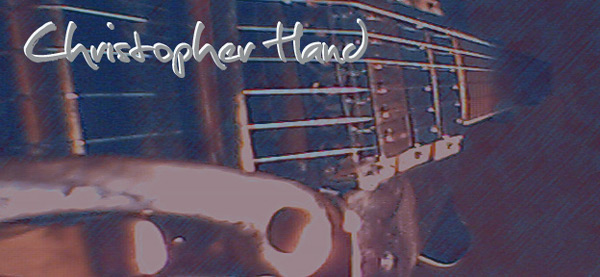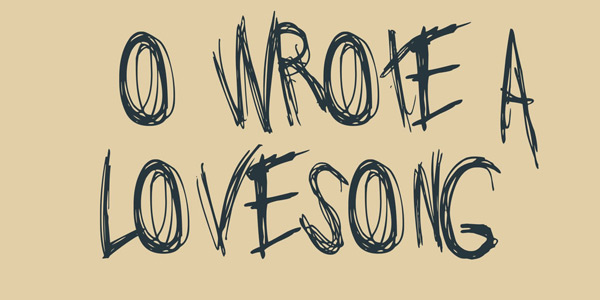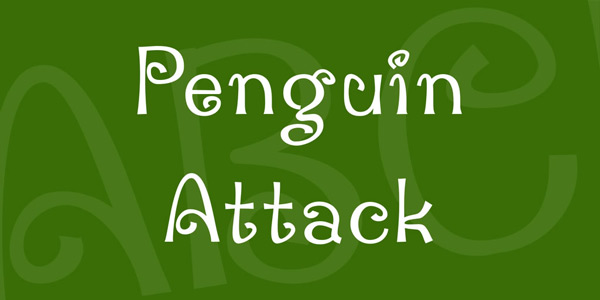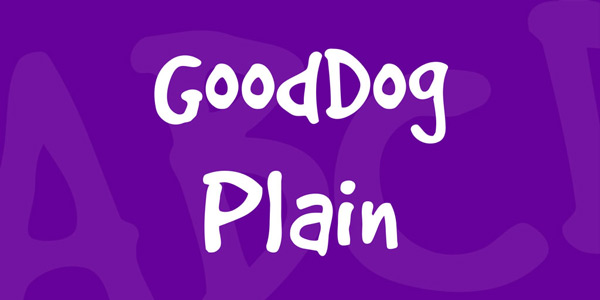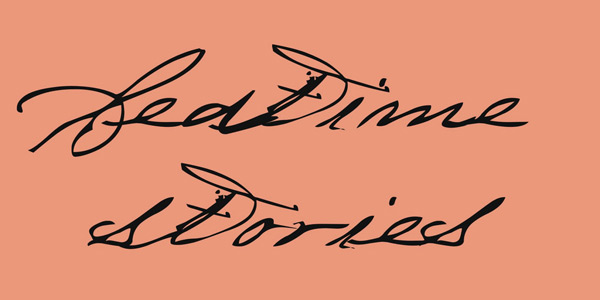 Make use of the aforementioned free handwritten fonts to make your project more original and versatile. We hope you found this post helpful and would save this page for future time to download these awesome fonts to use in your personal and commercial projects.
About the author: Written by Katherine Crayon, copywriter reporting on tech news and all aspects of the web design industry. Meet her in person on Google+. Looking for a magic kicker to get your own online business started? TemplateMonster has got the answer what to begin with!
The post Make it personal with 30 free handwritten fonts appeared first on Design daily news.
Download the free transport icons package now!
Miniature dioramas by Akihiro Morohoshi
Posted: 29 Jul 2014 05:59 PM PDT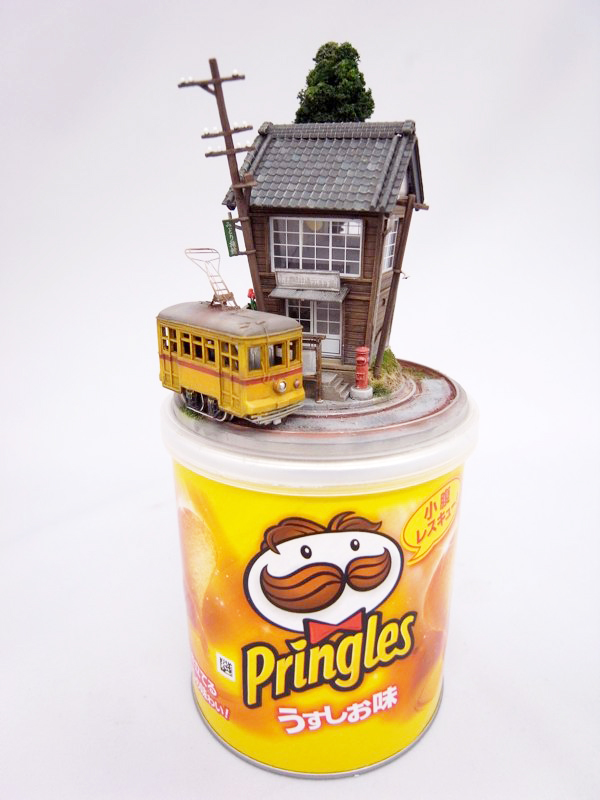 Akihiro Morohoshi enjoys creating miniature models, but he doesn't do it the traditional way. The Japanese artist creates miniature worlds on surprising everyday object, like Pringles boxes or guitars. Every detail in the tiny sculpture is perfectly executed. You can discover more on the artist's website.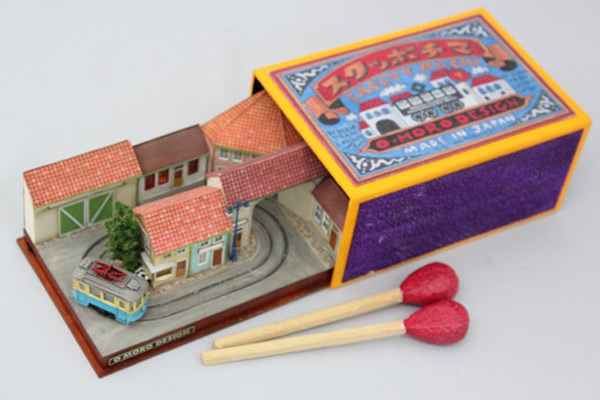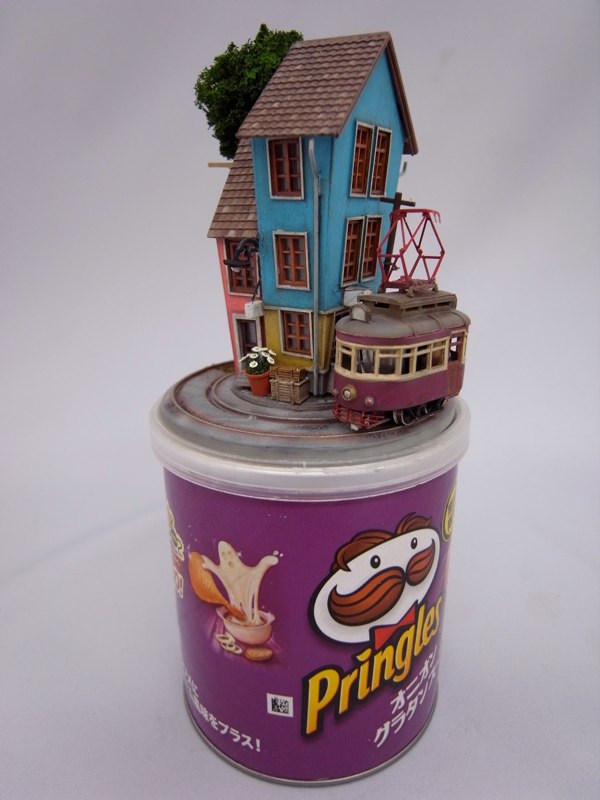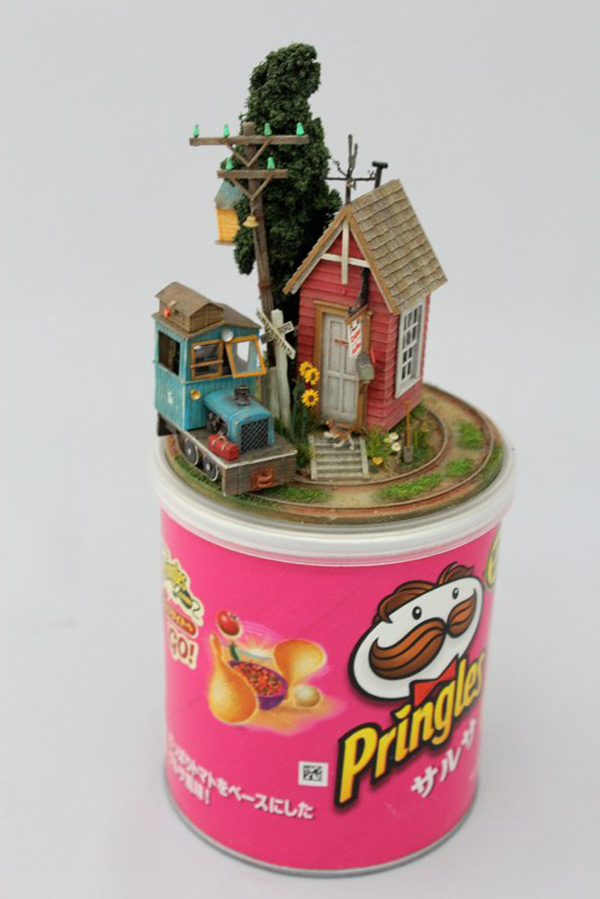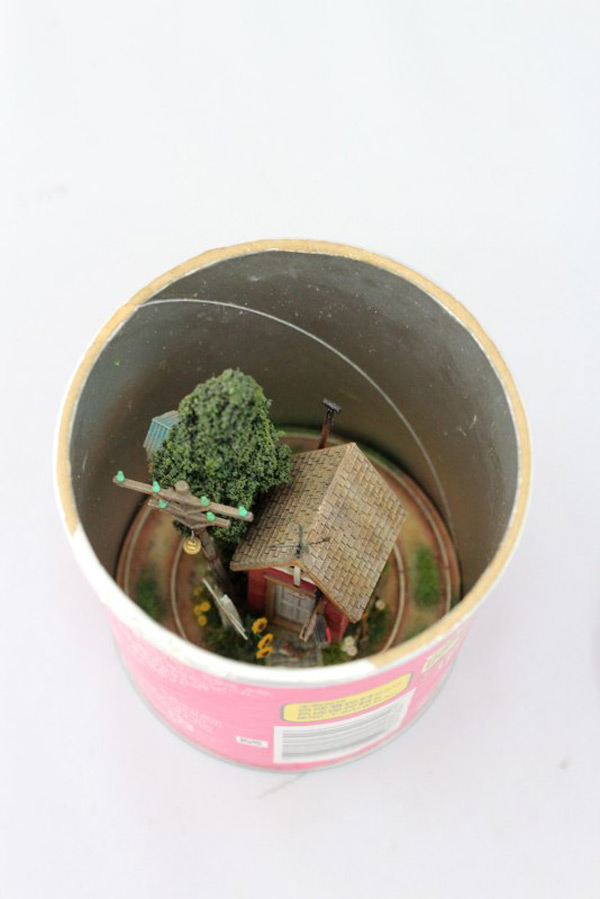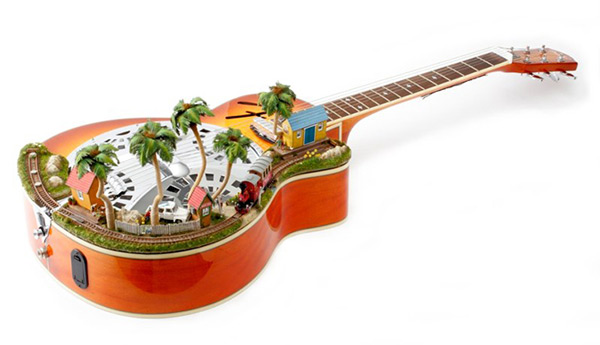 The post Miniature dioramas by Akihiro Morohoshi appeared first on Design daily news.
Download the free transport icons package now!
Spectacular leaf cuttings by Omid Asadi
Posted: 29 Jul 2014 05:09 PM PDT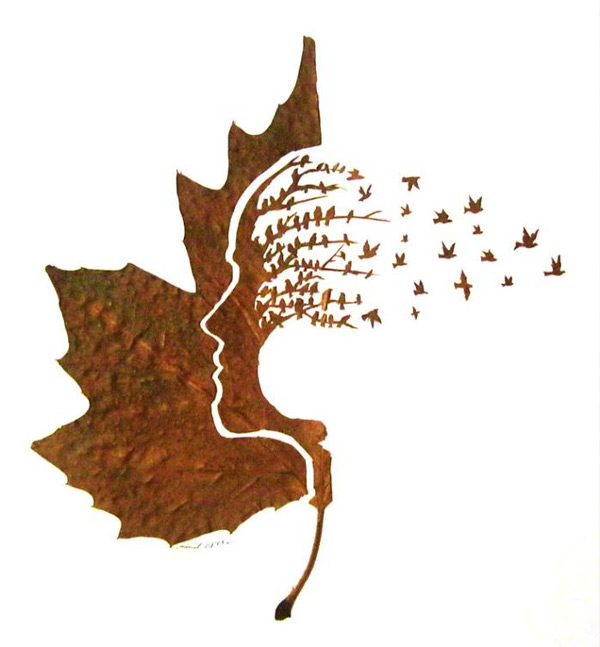 Omid Asadi likes the patterns in leaves and regrets that too many people overlook it. He decided to make the beauty he sees in the leaves obvious for others also by creating amazing leaf cutting with very detailed scenes.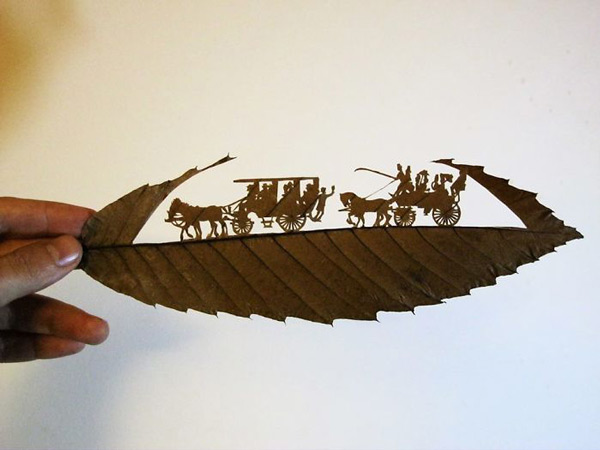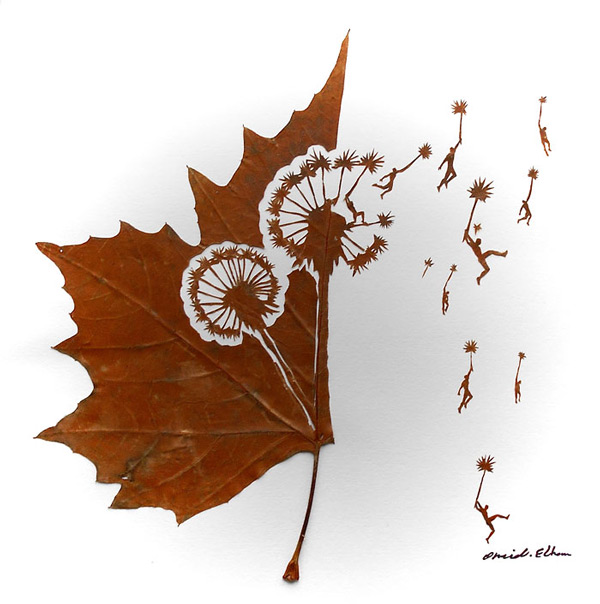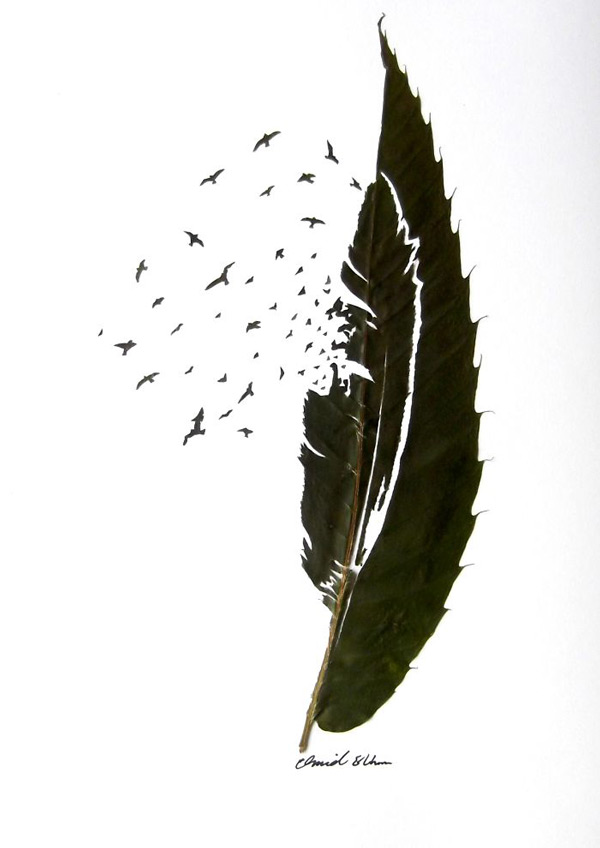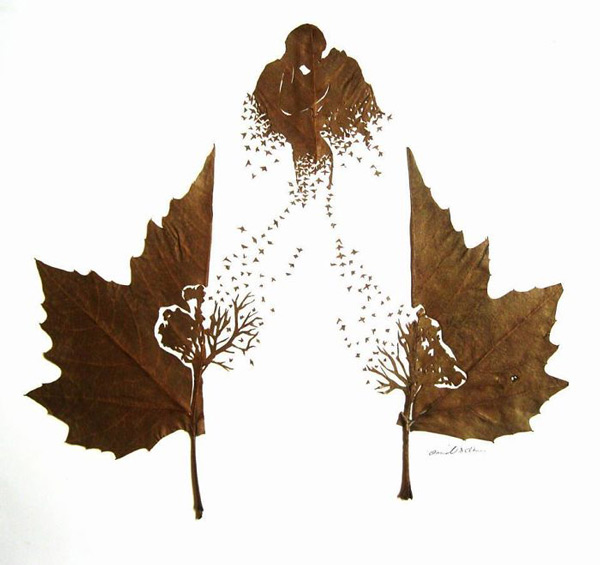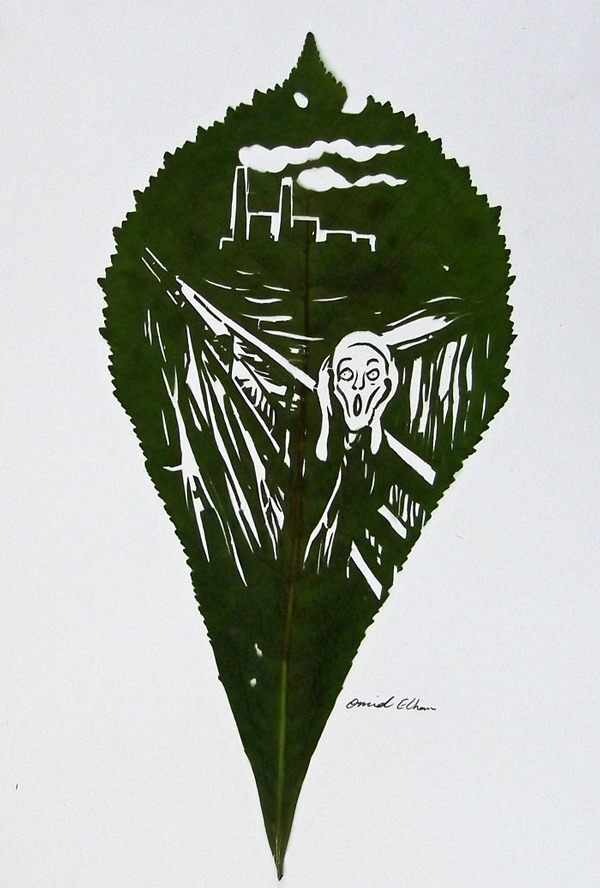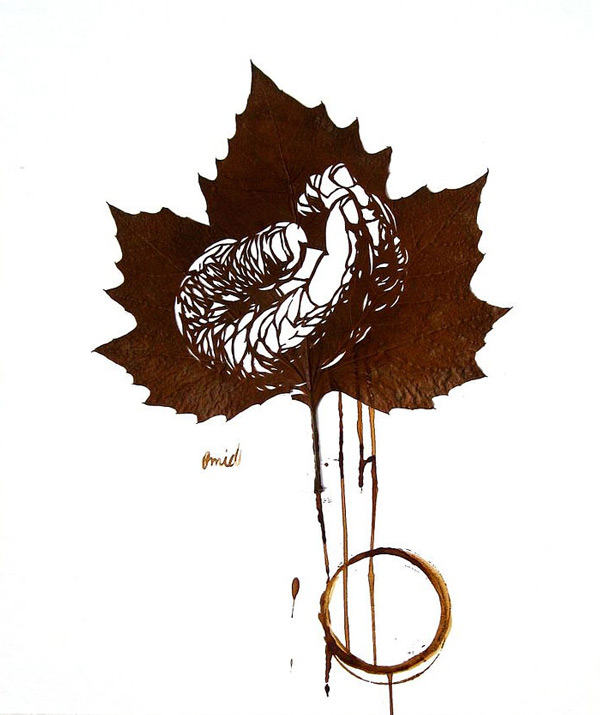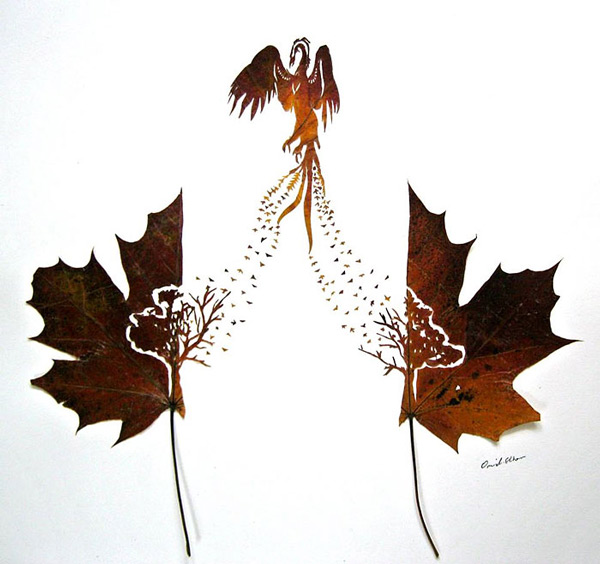 The post Spectacular leaf cuttings by Omid Asadi appeared first on Design daily news.
Download the free transport icons package now!
10 awesome examples of experimental typography
Posted: 29 Jul 2014 07:26 AM PDT
It's often difficult to draw a line between regular or experimental typography. In this post I share some of the cool typographic project that I consider as exeperimental.
1. Evolution of type
This is the latest iteration of the amazing "Evolution of type" series by Andreas Scheiger.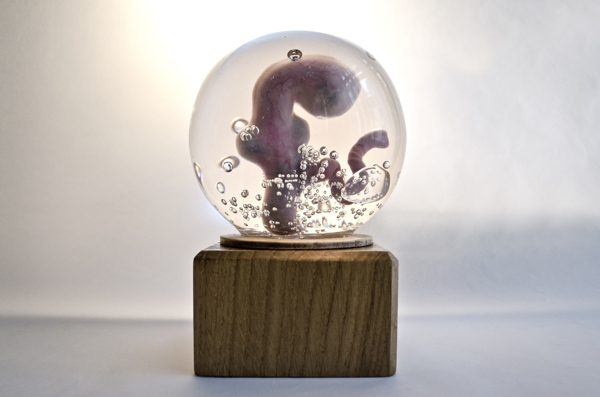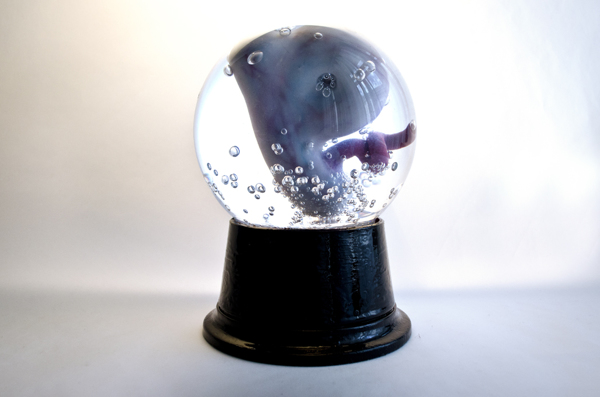 2. The zipper font
A Greek font that zips up. It was created by Antonis Margaronis.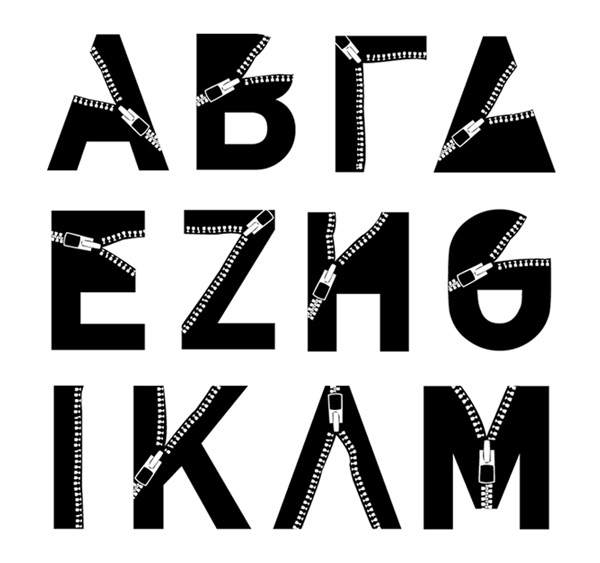 3. Paper type
Typography made of paper, with nice little patterns on it. A project by Tsubaki Studio.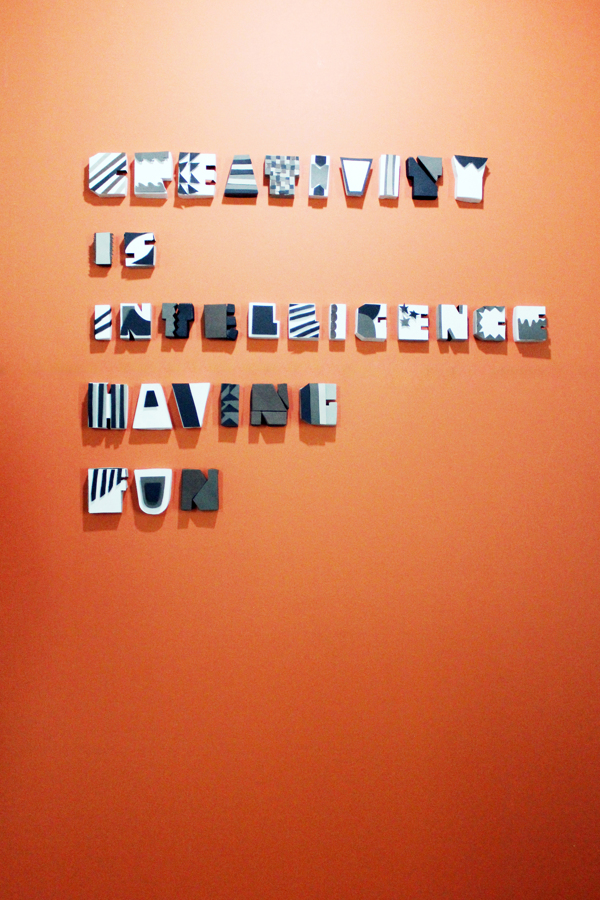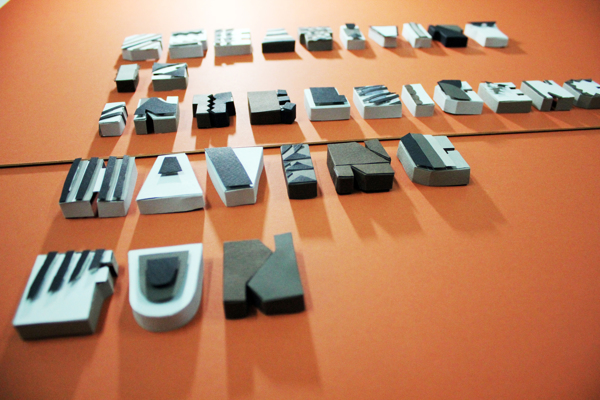 4. Idaho wine
Poster artwork for a documentary film about Idaho's wine regions, wineries, makers and tasters. A great project by Alex Rhodes.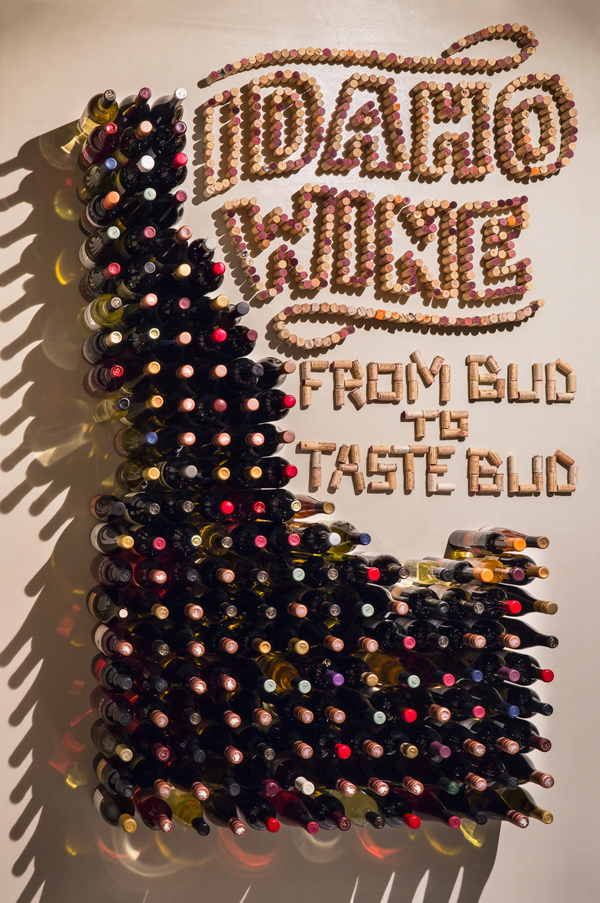 5. Calligraffiti bookmarks
Calligraphy meets graffiti on these gorgeous bookmarks. Designed by Joanna D.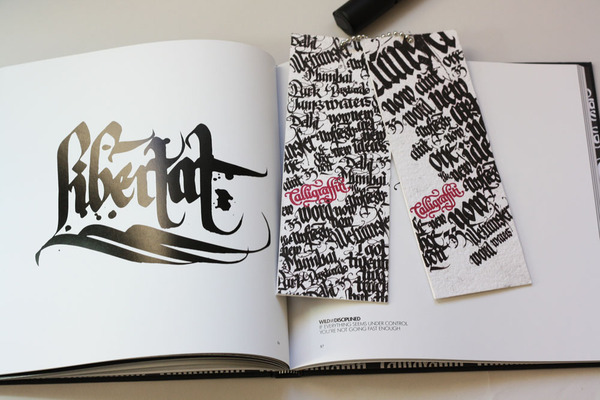 6. A picture of Yew
3-dimensional alphabet made from card-stock and peeled yew tree bark. By Rosie Gopaul.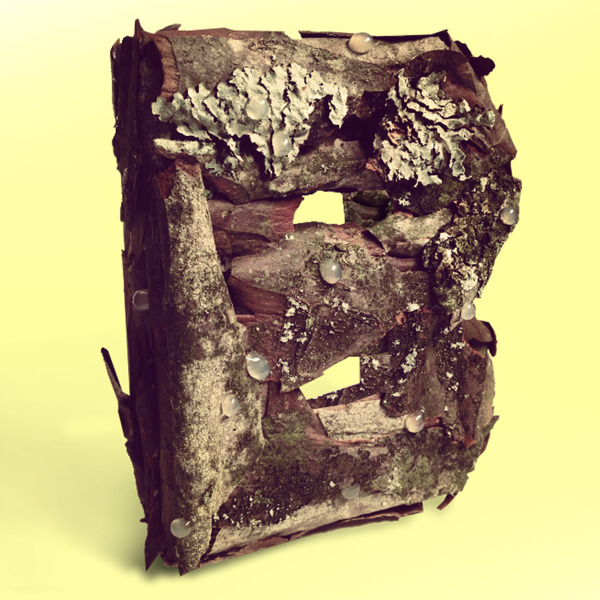 7. 36 days of type
One of the many letters created for the 36 days of type project.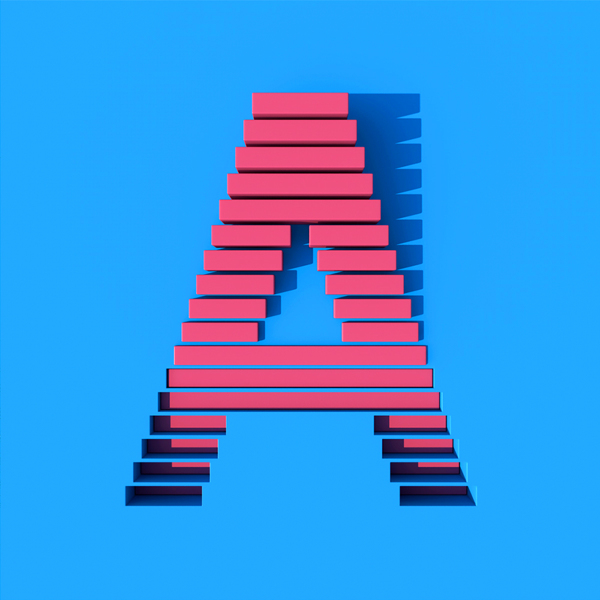 8. The sculpted alphabet
An alphabet made of many things, great experimental typography.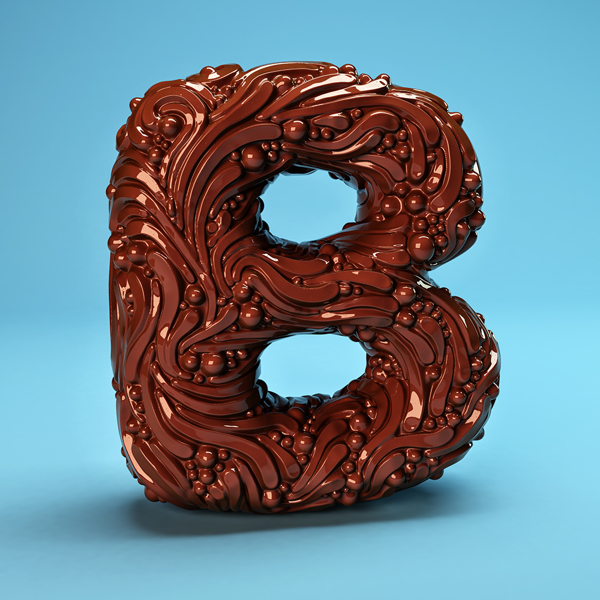 9. Play
Play is a project based on experimental typography and purposeful play in the creative process.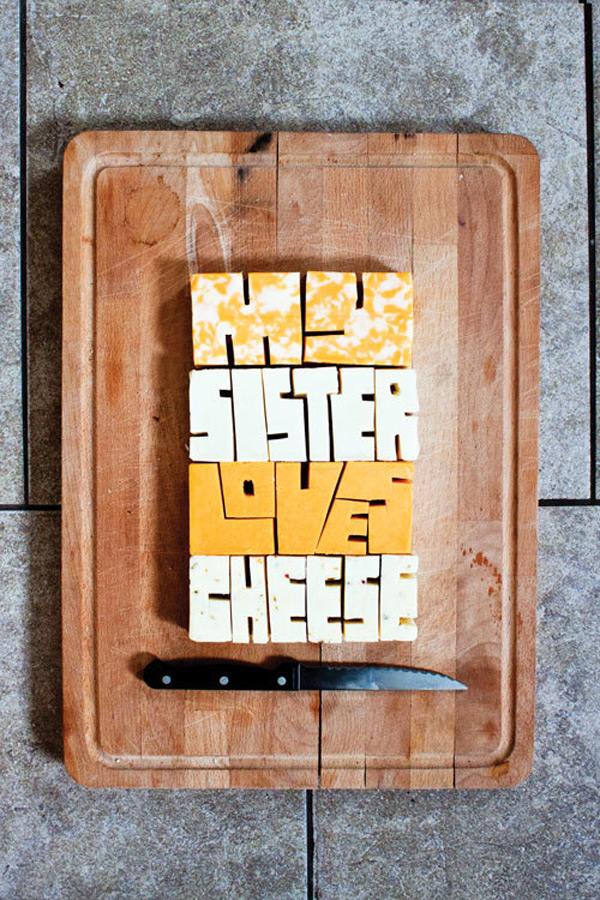 10. Book covers
Some spectacular book covers with experimental typography. A concept project by Ben Hutchings.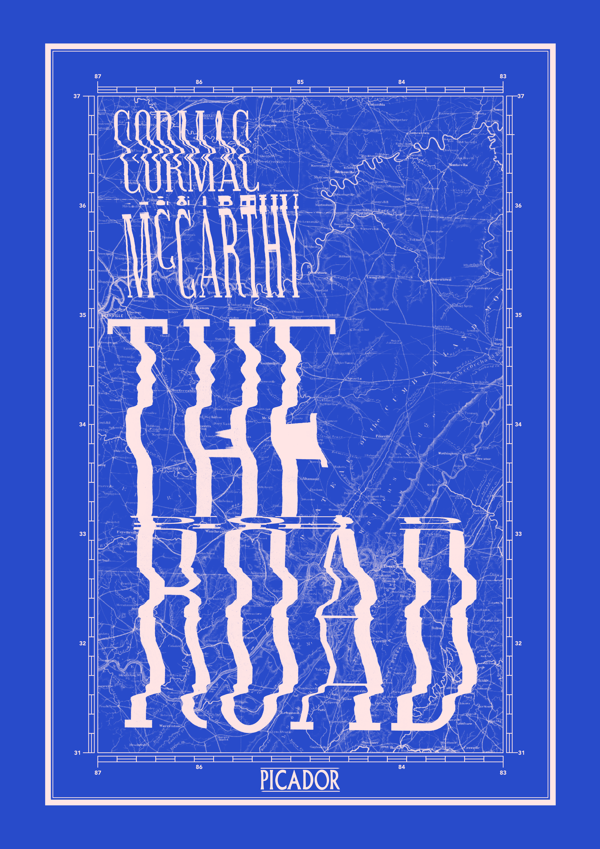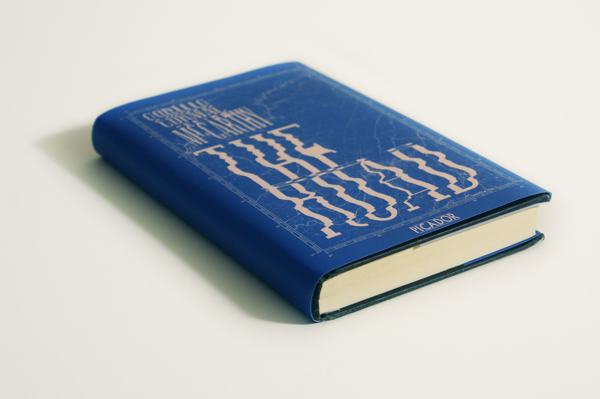 Do you like experimental typography?
If you enjoyed those great examples of typographic experiments, make sure to drop by Typography Daily, our sister site about typography.
The post 10 awesome examples of experimental typography appeared first on Design daily news.
Download the free transport icons package now!
You are subscribed to email updates from Design daily news
To stop receiving these emails, you may unsubscribe now.
Email delivery powered by Google
Google Inc., 20 West Kinzie, Chicago IL USA 60610