---
A collection of smart, creative print ads
Posted: 14 Feb 2013 04:41 PM PST
Print advertising may seem like the old-fashioned elder sibling to digital. But don't be too hasty to dismiss this wonderfully creative medium. Just when it seems like all the most innovative campaigns are going viral, print advertising pulls it out of the bag. Still not convinced? Take a look at this collection of cool and clever print ads. Each one made their first appearance in the 2011-2012 cycle and brilliantly illustrate just how much life there is in the old girl yet.
Monster.com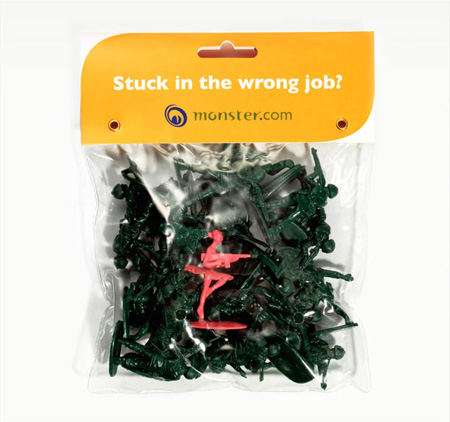 Ever felt out of place at work? Think you might have missed your calling? That's the kind of questions this clever campaign asks. A ballerina in the midst of a bag of toy soldiers couldn't be more out of place. Either there was a serious mix up at the toy factory or she needs to try a different job recruitment site; step in Monster.com. Source.
Utopolis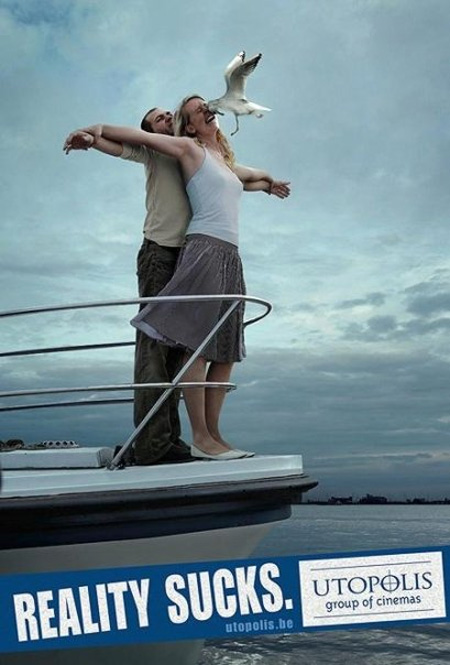 If you've ever tried to recreate that famous "I'm king of the world" moment for yourself you'll empathise with this ad. This smart ad smashes the patronisingly fake world of film and TV to talk to the viewer in real terms; lighthearted, humorous and human. Source.
Masterdog Light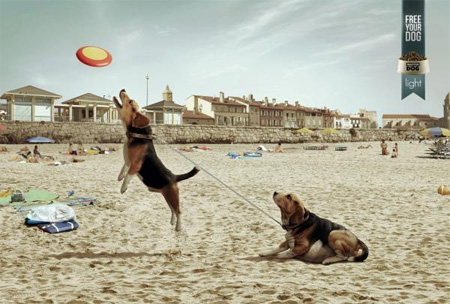 The best print ads are the ones that make you do a little legwork for yourself. Once you know that this advertisement is for a diet dog food the gag becomes much more clear! Source.
Ikea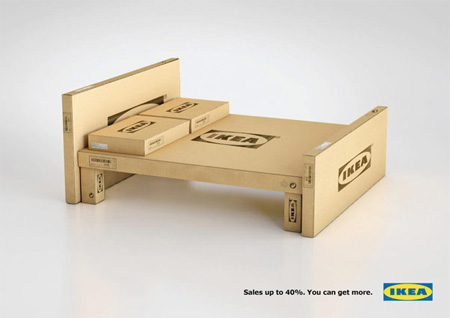 The Swedish interiors giant made its name producing stylishly minimal, easy-to-assemble flat-pack furniture. This print advert showcases exactly what they do best. Clean, clear and contemporary; just like the products themselves. Source.
Play-Doh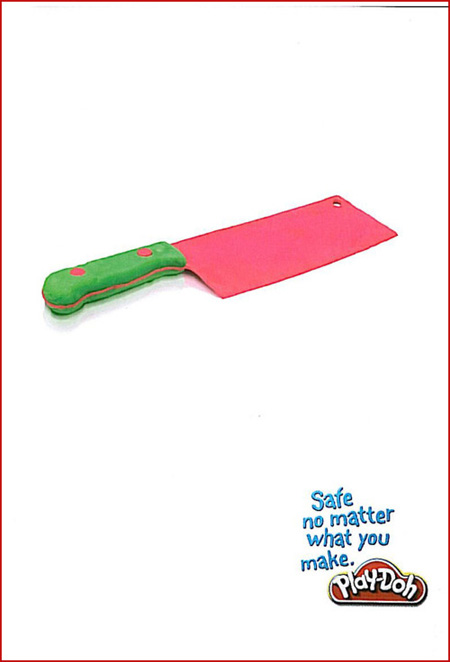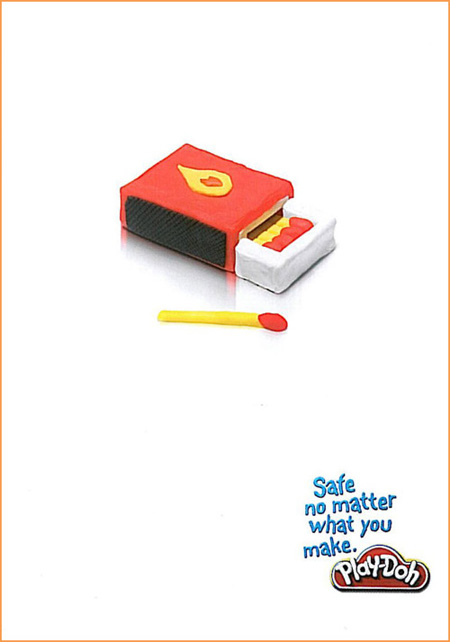 Shock tactics don't always work but in the case of this clever print ad they really do. The meat cleaver, matches, razor blade and bottle of pills may appear inappropriate at first glance, but once you realise the campaign message is 'safe no matter what you make', the smart-thinking behind the concept becomes clear. Source.
Kielo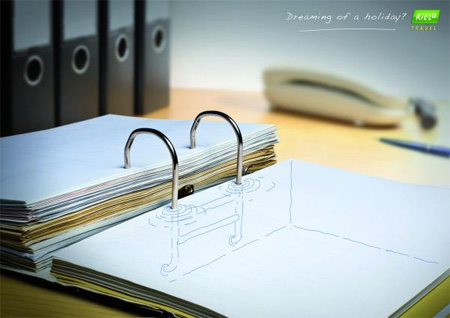 Simple thinking is one of the best routes to creativity, as this inspirational ad for the Serbian travel company Kielo showcases. Recently awarded Gold at Europe's Epica Awards, the campaign was created by the ad agency Y&R in Belgrade. It isn't just brilliant on account of its creativity, but because it makes you want to immediately book a holiday – great print ads should always inspire action. Source.
Ray Ban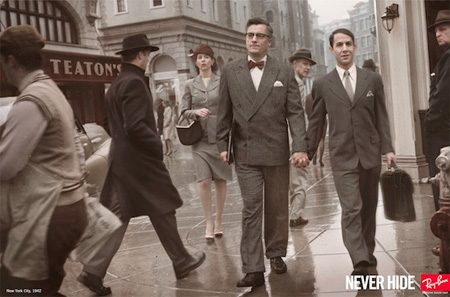 This print advert was created by a Paris-based agency called Marcel to celebrate the 75th anniversary of Ray Ban sunglasses. The photograph features a gay couple on a New York City sidewalk in 1942 and is a movingly appropriate image to complement the 'never hide' campaign message. Source.
Volkswagen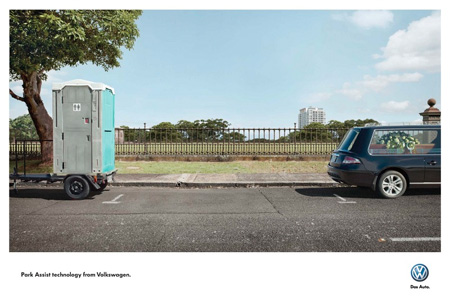 This print advert is part of a campaign for Volkswagen Australia created by DDB Sydney. Based around the concept of nightmare parking spots, the ad uses humour to promote the assisted parking feature of the vehicles and give a hard-to-resist argument for purchase. Source.
Carlton Mid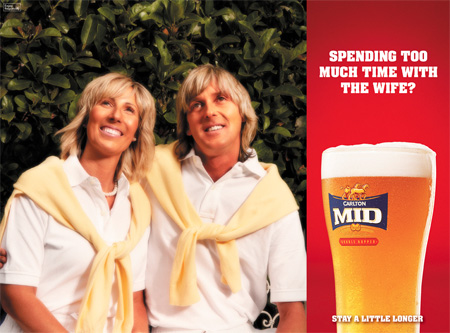 Cheeky and a touch on the silly side this advert for Carlton Mid, created by BBDO Melbourne, forms part of a series entitled 'spending too much time with the wife', which features uncanny portraits of similarly attired couples. Source.
Save the Children
One of the most tragic aspects of child abuse is its circular nature; children who are abused often grow up to become abusers themselves. This advert, by Y&R in Mexico, simply explains the cycle and offers a hard-hitting argument for breaking the chain of familial violence. Source.
Have you found any creative, clever and interesting print ads that deserve to be mentioned? Please let us know what you've found in the comments.
About the author: Rob writes for PrintExpress.co.uk, who print postcards, flyers & business cards. In his spare time he studies UI and graphic design.
Posted: 14 Feb 2013 03:53 PM PST
Every week, we'll give you an overview of the best deals for designers, make sure you don't miss any by subscribing to our deals feed.
Website Planning and Sitemap Generator
Slickplan is the quick, slick way to build perfect sitemaps. Forget Illustrator, Word, or paper and pencil.
$23 instead of $48 – Get it now!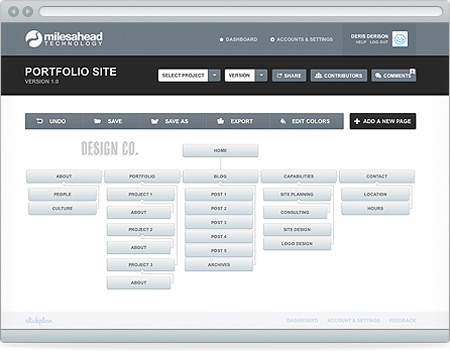 3200+ Royalty Free Vectors
A huge vectors pack provided by Designers Folder. All vectors are high-quality and cover a wide range of illustrations a designer may need.
$37 instead of $799 – Get it now!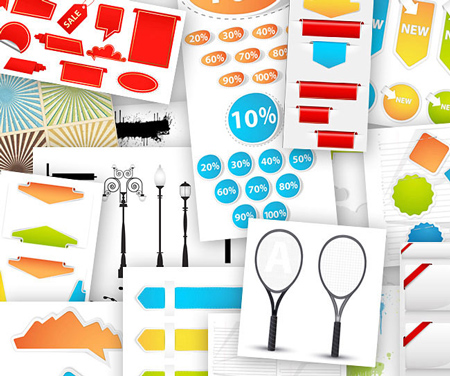 Mega Collection of 15,000 Quality Design Resources
Too many resources in this package to describe here, just check it out for yourself.
$47 instead of $99 – Get it now!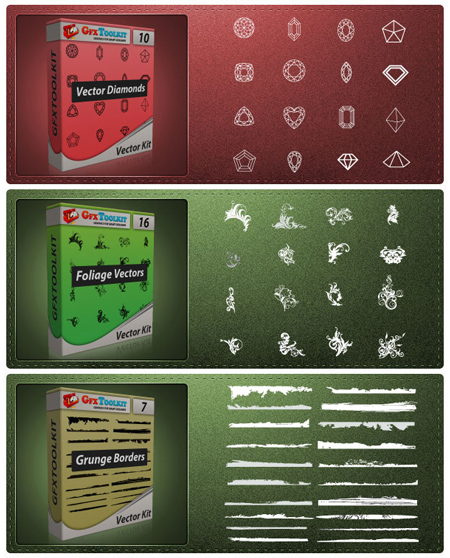 You are subscribed to email updates from Design daily news
To stop receiving these emails, you may unsubscribe now.
Email delivery powered by Google
Google Inc., 20 West Kinzie, Chicago IL USA 60610