---
How to take charge of clients who want free work
Posted: 02 Feb 2012 04:46 PM PST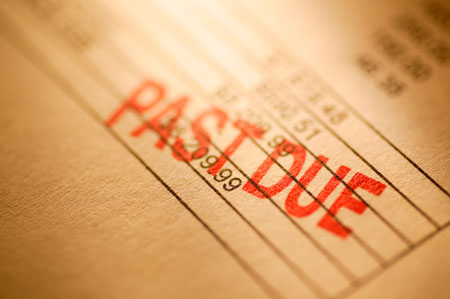 When you are conducting your own business there will become a time when a person feels you should do certain work for them and not get paid. Relatives and 'friends' are notorious for this and it is not uncommon for others who simply feel they are close enough to you to enable them to extract the same 'favours.' There are also others who damn well have no intentions of paying for anything unless they are somehow forced into doing so.
How you handle your friends and relatives is up to you but there is no way a virtual stranger should have any work done for them and not expect to have to pay at the finish. No business can sustain giving away free products or services for too long and if you want to be successful you too must ensure that your efforts are rewarded. Why? There will be a cost involved in running your business and in order to survive you will need to make a profit over and above that cost. It is really that simple.
What is not so simple however is how to get a serial bad payer to cough up as many play on the fact you will eventually give up asking for compensation and they will then have got what they wanted.
There are some basic rules about lowering the risks of not getting paid and if you cover all these bases you may avoid building up too large a list of debtors. Debtors than can put you out of business, even when, on paper, your enterprise looks quite sound.
Rule Number One
Be upfront right form the beginning. Don't undertake any work unless you have an agreement in place of how and when you are to be paid for the work you are about to embark on. This need not have to be a long winded policy statement full of small print and traps. It can be quite brief and straight to the point. The main thing being that you both know where each other stands before you you get started.
Rule Number Two
Insist on part payment as a show of goodwill. If you are fortunate enough to be in a business where you can insist on payment before you start any work you will be very lucky. If this is not possible try to get a deposit paid. By doing this it indicates the client can and will pay when required. It is not always possible but if you are able to be strict in this area right from the beginning you can save a lot of future heartache.
Rule Number Three
Hold back on delivery. When you have finished what you have been requested to do and it is all ready to be passed over, have a policy whereby you will only send the product once you have received payment. Once again, when you are first starting out this might be hard, but give it a go and you could be surprised how many people these days are willing to pay in this way.
Rule Number Four
Don't be too willing to offer credit. There may be a situation where giving credit can be beneficial but this is not to be treated as being normal. Only give credit if you are getting something in return but under normal business circumstances you should be able to be paid before you hand your finished work over. If you are dealing with other business people they will all understand this and if it is an individual you are dealing with there is no reason why you should have to carry them financially. They should have access to their own banks and credit cards to pay when they have to. If they can't do this it could indicate they are a bad risk.
Rule Number Five
Readjust your attitude to monthly billing. It is still commonplace to bill many clients at the end of each month but in this fast moving modern world you should not need to adhere to such protocols any longer. Much work can be undertaken in a month and a lot of money can pile up during that time. Unless your business is such that monthly billing is desirable, such as when you produce a large number of small products to the one customer, it is not generally to your advantage. If your client in not going to promise ongoing business on a regular basis there is no reason why that client can not pay as soon as the product is finished.
Rule Number Six
You have got caught out and your client is not paying. It will happen, have no doubt about it, you won't be able to escape the odd debtor but when it does occur don't pussyfoot around. Before the end of the month send out a demand for your money. If the month comes around and no payment has been received call him or her by phone and ask if there is any reason why their account with you can not be settled. At this stage you can make fresh but firm new conditions and if this is not complied with send out a debtor notice. If the second month comes around and no payment has been received don't hesitate to put the account in the hands of a debt collector.
There are many ways people try to recover money owed to them for services and products delivered. Don't get yourself too involved in these tricks. Keep everything you do professional and don't waste time chasing money. You are far better off making it. Leave the chasing to the experts, even if it costs you something in the process. Eventually you will be able to add this cost to the prices you charge.
About the author: Kristy is a freelance designer and writer for  Life Insurance Finder where she helps other freelance designers compare income protection insurance policies.
Win one of two sets of flyers from online printer Next Day Flyers
Posted: 02 Feb 2012 03:19 PM PST

Calling all Designer Daily readers who are interested in winning free printing, Next Day Flyers is celebrating the grand opening of their second printing plant by offering a giveaway.  This offset printing company has been operating out of Los Angeles for the past 13 years.  Due to a growing business they've added a second printing facility in New Jersey.  From flyer printing to business cards, this new location gives them the opportunity to pass on savings in shipping costs and greatly reduces shipping times to those customers in the East Coast.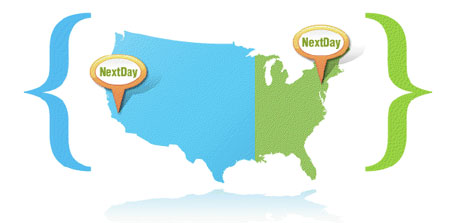 As you may have guessed by their name, Next Day Flyers offers next day printing turnaround. This is great when you're in a bind and can't wait several days for your materials to come off the presses.  Speaking of the presses, both of their locations are equipped with state of the art presses to ensure your digital files are transformed into printed pieces that look just as great in tangible form as they did on your computer. Next Day Flyers utilizes a stringent quality control process and has some of the lowest prices you'll find in the industry.

Now on to the prize details.  Two Designer-Daily readers will win a set of 100 ¼ page flyers. They are 5.25 x 4.125 inches in size, printed on 14 PT card stock in full color on both sides.  Shipping within the United States will be included.  These flyers are great for event promotions or marketing a small business. To enter just leave a comment at the end of the post stating how you'd use the flyers if you won. For an extra entry leave a comment on Next Day Flyers Facebook wall and mention Designer Daily sent you. Good luck everyone, the contest will be open for two weeks.
You are subscribed to email updates from Design daily news
To stop receiving these emails, you may unsubscribe now.
Email delivery powered by Google
Google Inc., 20 West Kinzie, Chicago IL USA 60610