---
Win an iPhone 4S and 10 copies of Steve Jobs biography
Posted: 21 Nov 2011 07:10 PM PST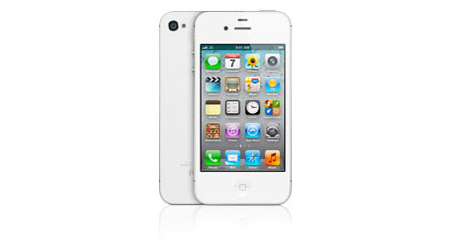 MightyDeals.com recently launched a great contest. As you know, Mighty Deals was created as a platform to get the best deals on products and services for web professionals. The deals are highly discounted, sometimes as much as 90% off the retail price!
In this giveaway, you have the chance to win 1 of 10 great prizes, with the first prize being the much anticipated and sought after iPhone 4S (the contract free unlocked model directly from Apple) – shipped to your door, as well as a copy of the new book – Steve Jobs' biography, by Walter Isaacson.
The other 9 winners will receive a copy of Steve Jobs' biography.
Read on for more details on how to participate in this amazing contest!
Here's a bit more information about the prizes: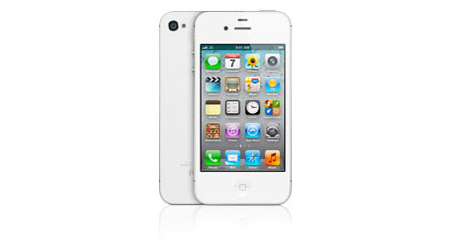 iPhone 4S
iPhone 4S is quick and responsive, which makes all the difference when you're launching apps, browsing the web, gaming, and doing just about everything.
It sports a dual core A5 chip, with all new 8MP camera and options. iOS5 and iCloud and with personal assistant Siri. Model provided is 16GB, with option to choose black or white models (pending availability).
This is the UNLOCKED model, which is free of any contracts and works on any GSM network worldwide. Includes free shipping to anywhere in the world. Worth $649. Option for the winner to choose the black or white version. Read more about iPhone 4S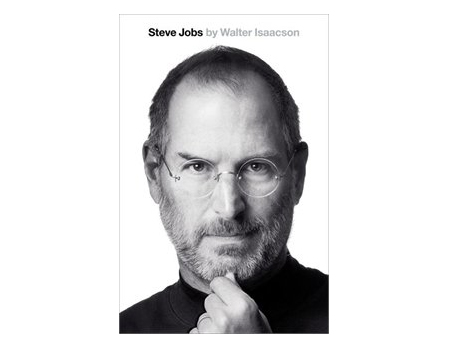 Steve Jobs by Walter Isaacson
Based on more than forty interviews with Steve Jobs conducted over two years, as well as interviews with more than a hundred family members, friends, adversaries, competitors, and colleagues, Walter Isaacson has written a riveting story of the roller-coaster life and searingly intense personality of a creative entrepreneur.
Although Jobs cooperated with this book, he asked for no control over what was written nor even the right to read it before it was published. He put nothing off-limits. He encouraged the people he knew to speak honestly. And Jobs speaks candidly, sometimes brutally so, about the people he worked with and competed against. His friends, foes, and colleagues provide an unvarnished view of the passions, perfectionism, obsessions, artistry, devilry, and compulsion for control that shaped his approach to business and the innovative products that resulted.
Important:
The unlocked iPhone includes all the features of the iPhone, but without a contract commitment. You can activate and use it on the supported GSM wireless network of your choice. Please note that it will NOT work with CDMA-based carriers. If you are with a CDMA-based carrier (such as Verizon or Sprint in the US), you will have the option to receive a payment of $649.
iPhone and books will be sent free of charge to all winners pending availability.
Customs or local taxes remain the responsibility of the winners.
Contest void where prohibited by law.
Apple, Inc. is not a part of this contest or endorsing it in any way or form.
How to participate:
Enter your email address in the field at the end of this post and press 'submit'. By doing this, you will be automatically subscribed to the Mighty Deals newsletter. You must ensure that you remain subscribed to the Mighty Deals newsletter for the duration of this contest in order for your entry to remain active.
Bonus entries
Double or triple your chances of winning by promoting this contest in Twitter and/or Facebook. Please note that you MUST first enter your email address in the field below and press 'submit' in order for your bonus entries to count.
Twitter: Send a tweet about this contest (and include the URL - http://www.webdesignerdepot.com/2011/11/win-an-iphone-4s-and-10-copies-of-steve-jobs-biography/ – to the contest page) and then post one comment with the url of your tweet in the comments area below. You can get the url of your tweet by clicking on the date/time stamp of your tweet.
Facebook: Post on your Facebook wall about this contest (and include the URL - http://www.webdesignerdepot.com/2011/11/win-an-iphone-4s-and-10-copies-of-steve-jobs-biography/ – to the contest page), and then post one comment with the URL of your wall post. To get the URL of your Facebook post, first set your post to "public", then click on the time/date stamp.
Results:
Results will be announced on WDD on December 9th, 2011. All winners will also be informed of their winnings via email or Twitter or Facebook.
Good luck to everyone!!!
Incredible Fashion Photography
Posted: 21 Nov 2011 05:21 PM PST
Commercial fashion photography is one of those areas where art and money often converge to make something beautiful. It's exception, not a norm, for finances to prop up an art form instead of ruin it. Fashion photography has the unique challenge of attempting to focus the viewer on the clothing or other apparel while also creating exciting imagery.
This is where we all as designers can learn from the fashion industry. Striking graphics that grab attention while also focusing the attention of the viewer are not easily created, but there is so much inspiration to be taken from fashion photography.
In this collection, take some time to observe how the photographer used the scene, model(s), angles, and other effects to focus (or fail to focus) your eye on the target. Check out these amazing photographers and remember that you sometimes have to view a photograph in the context of the entire shoot to understand what the photographer is going for. Which ones work? Any utterly fail.
Meet da Paparazzi
By Andie Makkawaru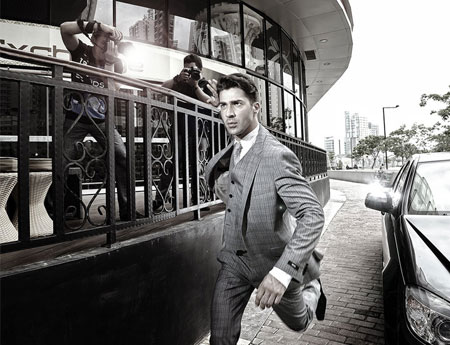 Sea Change
By Matthieu Belin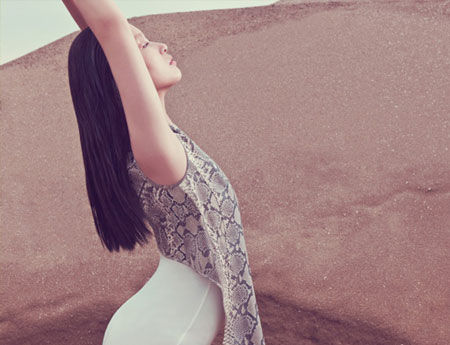 6 O'Clock
By Josefine Jönsson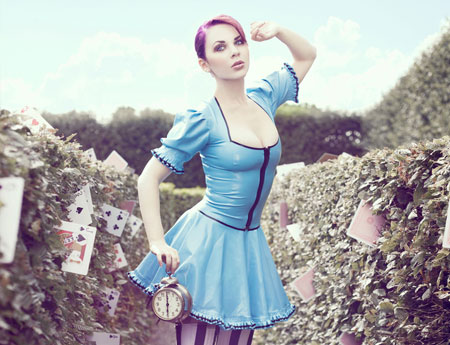 Wild Field
By Andrey & Lili
A Grand Entrance
By Chris Mazur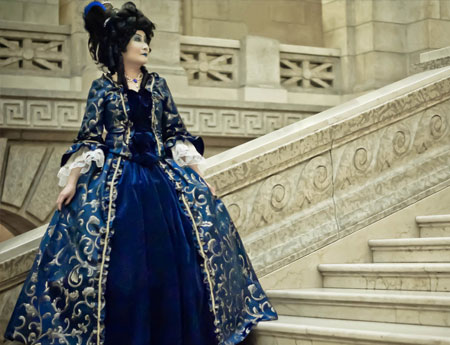 Paintings
By Joanna Kustra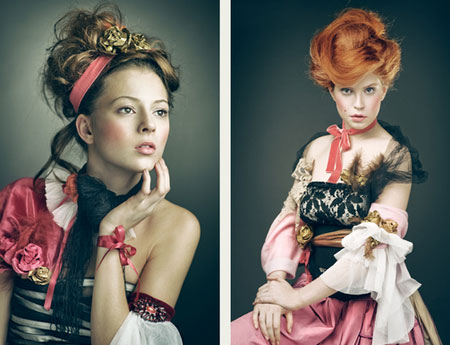 Editorial Chealsea Day II
By David Benoli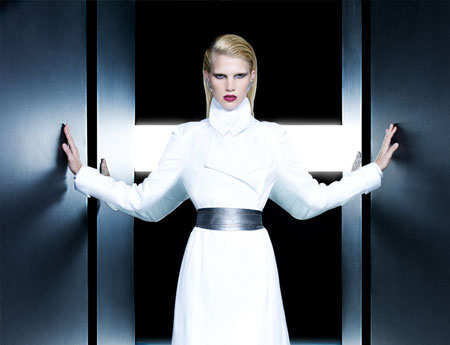 Big Girls Don't Cry
By Ana Dias
Octopus Dancing
By Widy Antara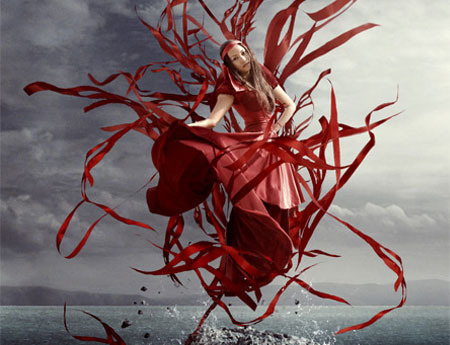 Red Attitude
By Brenda Waworga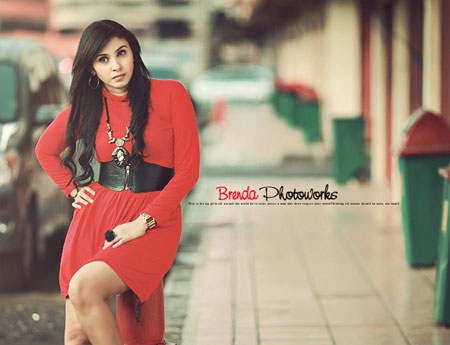 Sun Light
By Klodi Monsoon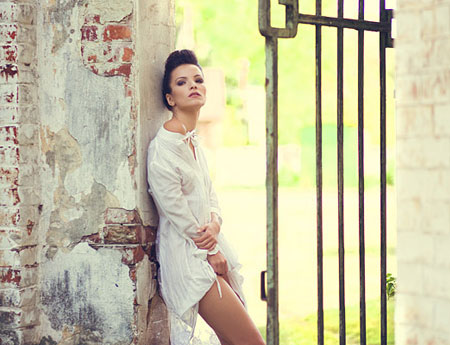 Contest Model Casting IV
By Lilith LeFay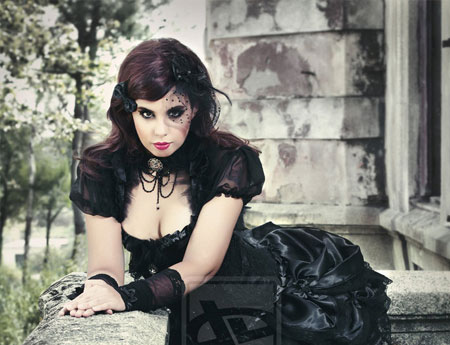 Street Photography
By Rui Rodrigues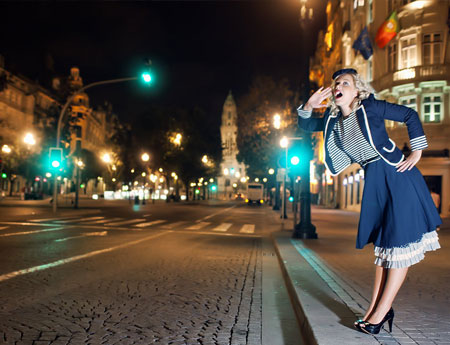 About the author: Tara Hornor has a degree in English and has found her niche writing about marketing, advertising, branding, graphic design, and desktop publishing. She writes for PrintPlace.com, an online printing company that offers postcards, posters, brochure printing, postcard printing, and more printed marketing media. In addition to her writing career, Tara also enjoys spending time with her husband and two children.
Industrial design revolution 2.0
Posted: 21 Nov 2011 05:47 AM PST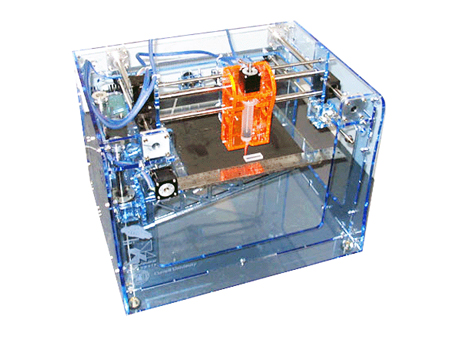 I already wrote about 3D printing a few times on Designer Daily, but I recently stumbled upon a few articles and sites that I thought were worth a mention here.
3D printing for everyone
A New York Times article that announces the changes to come when everyone will own a 3D printer. If it happens, manufacturing will indeed be revolutionized, and piracy issues we now know for ebooks, movies or music, will take a new dimension. I'll just quote the last sentence of the article here:
Given the choice to download a mug, or deal with Ikea on a Saturday afternoon, which one do you think you would choose?
For the rest, read the full article.
Some recent examples of 3D printing achievements
If you follow what's happening in the world of 3D printing, you may have seen these two articles. The first one shares the story of a surgeon who used 3D printing as a new way to create bone models for helping surgeons to plan their procedures, thus saving them lots of money. You can read this article on the Singularity Hub.
The other article blew my mind, it's about the story of the first 3D printed car. The best part? It's a functional car… Read the article on The Daily Mail.
How to print your own products in 3D?
You have some 3D skills, but not the budget to buy a 3D printer? No problem, Shapeways is perfect for you. On that site, you can print your designs in 3D using different materials like ceramics, silver, plastic,…
For designers with projects that require more control, you may need to buy a 3D printer like this one
or this one
.
You are subscribed to email updates from Design daily news
To stop receiving these emails, you may unsubscribe now.
Email delivery powered by Google
Google Inc., 20 West Kinzie, Chicago IL USA 60610