---
Unique Art from Everyday Items
Posted: 27 Oct 2011 09:10 PM PDT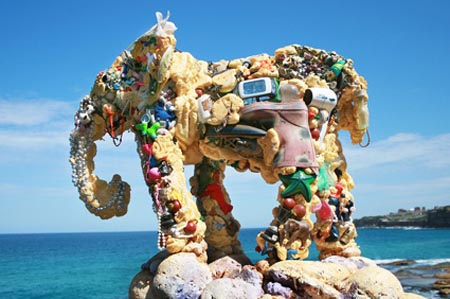 You can find inspiration in the simplest of everyday items if you know where to look. Photographs and sculptures of objects that we may take for granted because of their common appearance in our daily lives are especially impressive; simply because the artist has seen beauty where we normally may not take notice. In this collection we look at how various artists have taken some of these common items and transformed them into something greater. From kitchen utensils to trash to cars, let this roundup give you a fresh perspective on the normal items around you.
Spoons
Created with spoons, this "metallic flower" is amazingly attractive.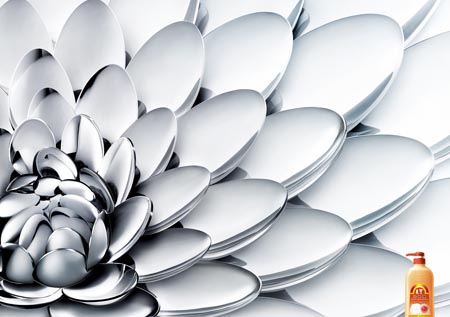 Forks
Who knew bent forks could be turned into a work of art?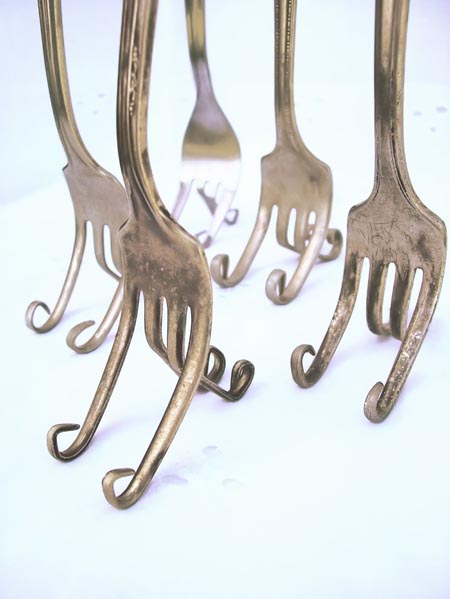 Plates
While not a completely new idea, this mosaic made of broken plates is quite unique in that it is in the shape and image of a pig.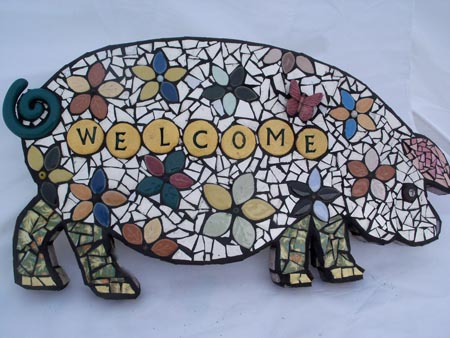 Kitchen Appliances
Here's a great idea for finding a purpose for your broken appliances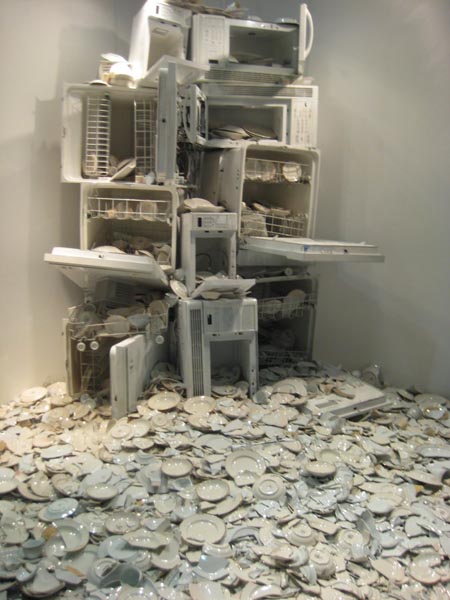 Trash
A new way to recycle beverage cans — smash them together to form shapes, such as silhouettes. Is this another way to say, "You are what you eat"?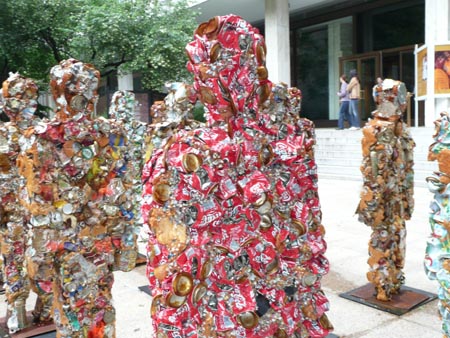 Broken Clocks
This guitar made of broken clocks is amazingly beautiful in its own way.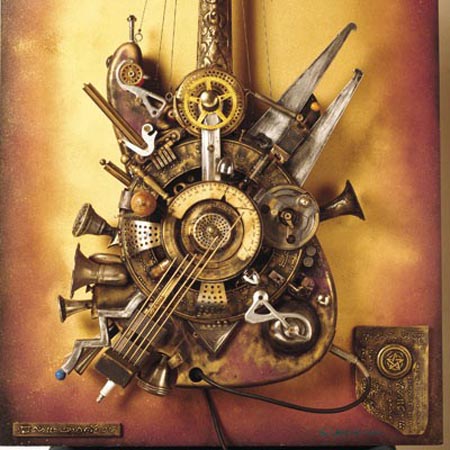 Random House Waste
Have you been wanting some lawn sculptures but don't want to spend the cash? Try sculpting your trash into your own cute lawn decor.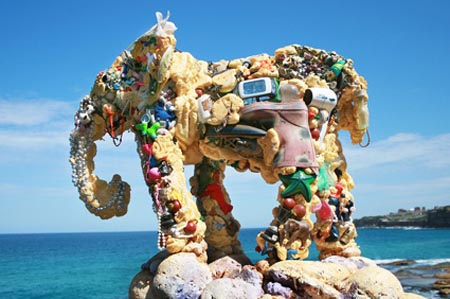 License Plates
Who knew that old license plates could make such attractive wall hangings?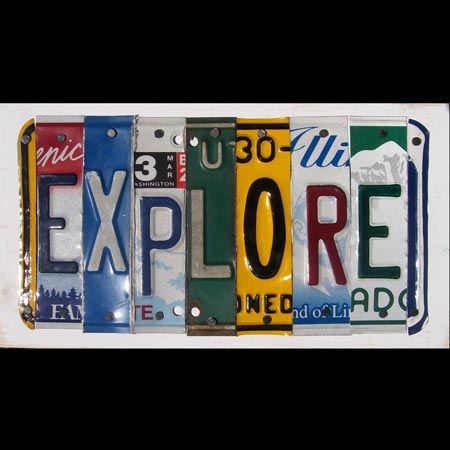 Lawn Chairs
Painting over old metal lawn chairs, old buckets, and other items that others might normally throw in the trash is a fun way to make a profit.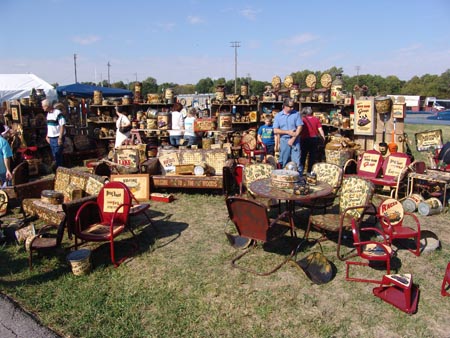 Cars
This demolished car is a part of the Saatchi Gallery located in London. Check out the website for some more truly unique art, many of which are made from everyday objects.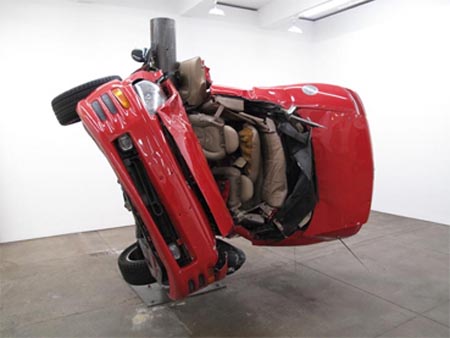 About the author: Tara Hornor has a degree in English and writes about marketing, advertising, branding, graphic design, and desktop publishing. She works for PrintPlace.com, an online printing company that offers postcards, posters, brochure printing, postcard printing, and more printed marketing media. In addition to her writing career, Tara also enjoys spending time with her husband and two children.
Squarespace: website creation made easy
Posted: 27 Oct 2011 08:49 PM PDT
After giving it a try, I can say that Squarespace succeeded where Adobe Muse recently failed. Squarespace is a hosted tool for quick, beautiful and easy website creation. We took a little tour of the service for you.
Account creation
Creating an account on SquareSpace is a snap, it took my about 30 seconds, no confirmation or email verification required. You'll be ready to go very quickly.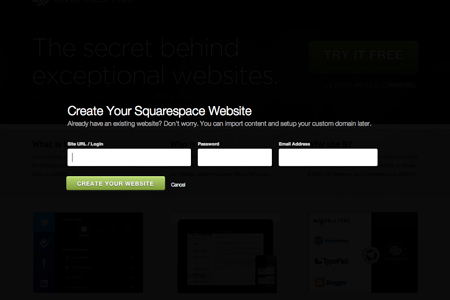 The tour
Once you are logged in and ready to start, Squarespace give you a quick tour of their service. Take two minutes to read the info and you'll be ready to go.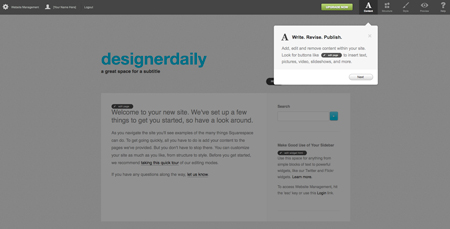 Creating and editing your website
Out of the box, Squarespace presents you with a homepage, a blog, an about page, and a contact page. To edit anything on those pages, all you need is to be on content mode and click the buttons to edit wherever you want. Creating pages and post is also easy, you just need to go on the structure tab and to add a new page, gallery, or whatever content type you want to create.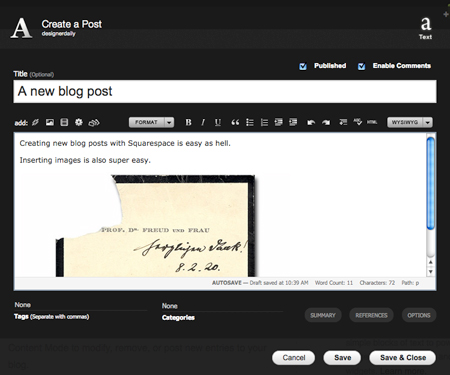 Styling your site
Customizing your site with Squarespace is also very easy. Chose the style tab and you'll be able to pick one of the 60+ templates, all customizable easily. Then you can also change fonts and colors quickly.
Website management
For me, the website management tab is one of the main arguments to work with Squarespace. The tools in there are really simple and time-saving.
Under Structure, you'll be able to have an overview of your site's architecture, change the URL of your site, or change the global settings. In members, you can manage all members and set the permissions very accuratly. Yes, Squarespace is an awesome tool if you want to manage your site with multiple authors.
Statistics are another great feature in Squarespace's website management, you get all the most important stats you need for getting a good overview of your website. The stats are very detailed and elegantly designed.

Who should try Squarespace?
I think that Squarespace is an appropriate tool for two types of people. The first is freelancers who don't know how to create a website and need one. If you don't want to bother with the long process of learning, Squarespace is the perfect tool to quickly set up a website. The other one is web designers and web developers who want to create websites that their clients can easily manage without a long learning process.
Anyway, the only way to be really sure if Squarespace is for you or not is to try it. Trial is freel for 14 days, so go for it!
You are subscribed to email updates from Design daily news
To stop receiving these emails, you may unsubscribe now.
Email delivery powered by Google
Google Inc., 20 West Kinzie, Chicago IL USA 60610