---
Atypical: painted typographic posters
Posted: 07 Jul 2014 08:04 PM PDT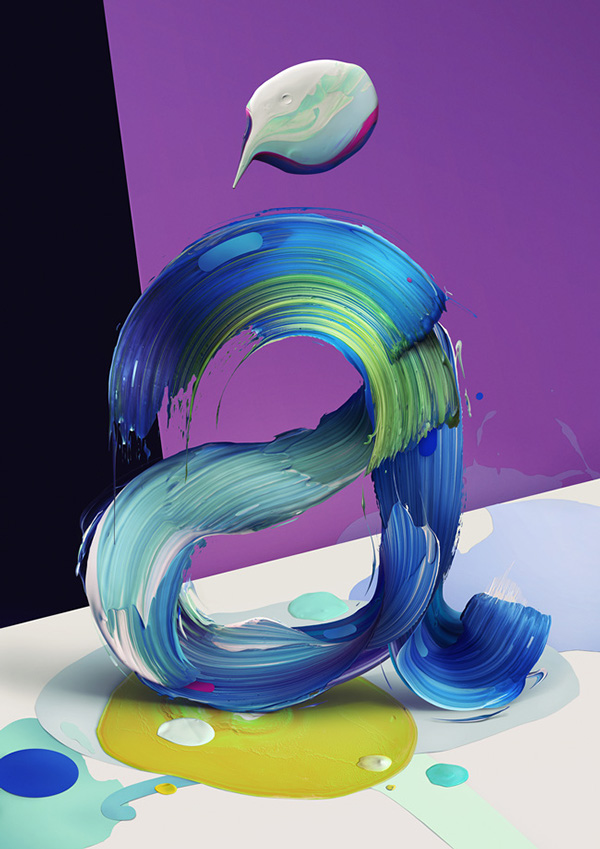 Pawel Norbert is a graphic designer from Warsaw, Poland. His portfolio features commercial and personnal projects that are often very colorful, always well-designed.
He offers a wide range of design services, and his work is often published in popular visual culture magazines. No wonder he finds so many great clients to work for.
His latest project, Atypical, is a strange one. It mixes typography, painting and sculpture in a series of spectacular posters. On his Behance gallery, Norbert shares the making-off of this project, just scroll down to see it. The letters were skillfully painted on acetat, then made it stand in various shapes to take the pictures.
These prints can be acquired on Norbert's Society6 page.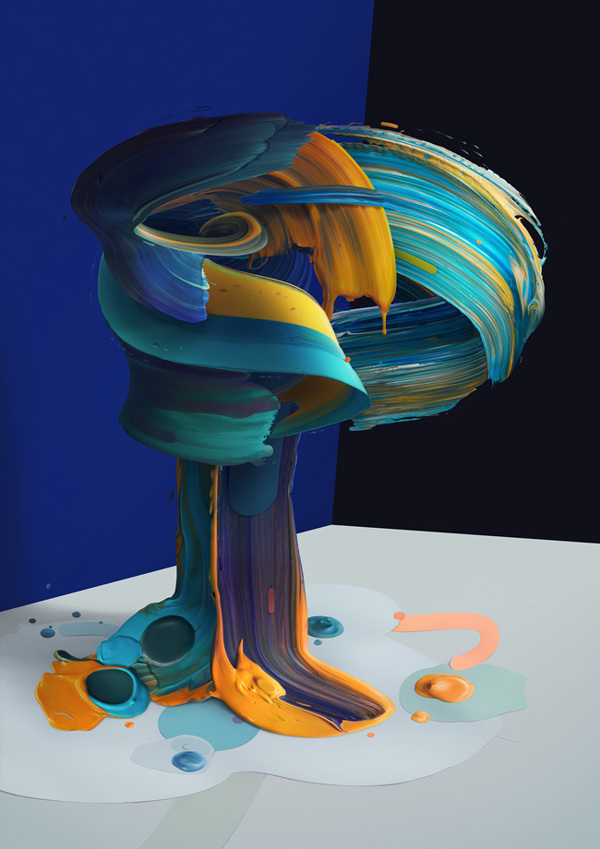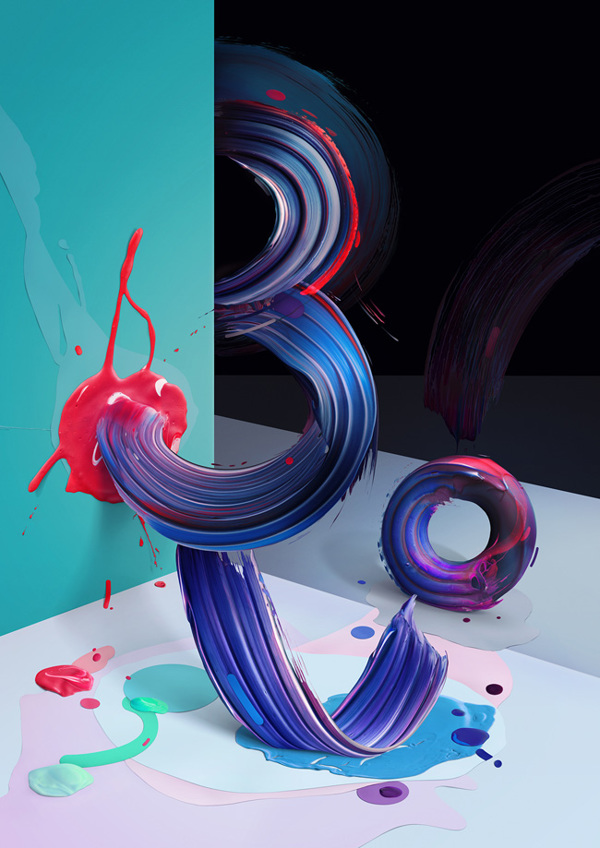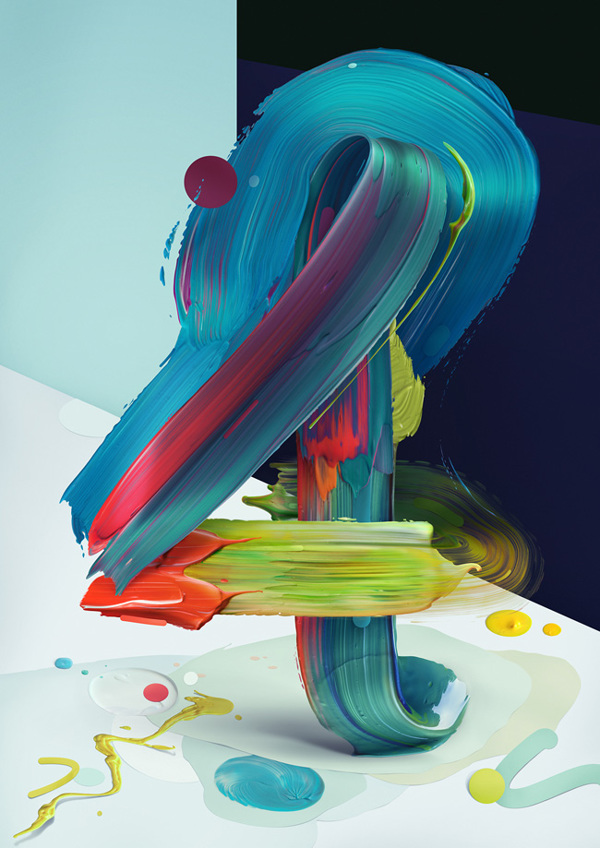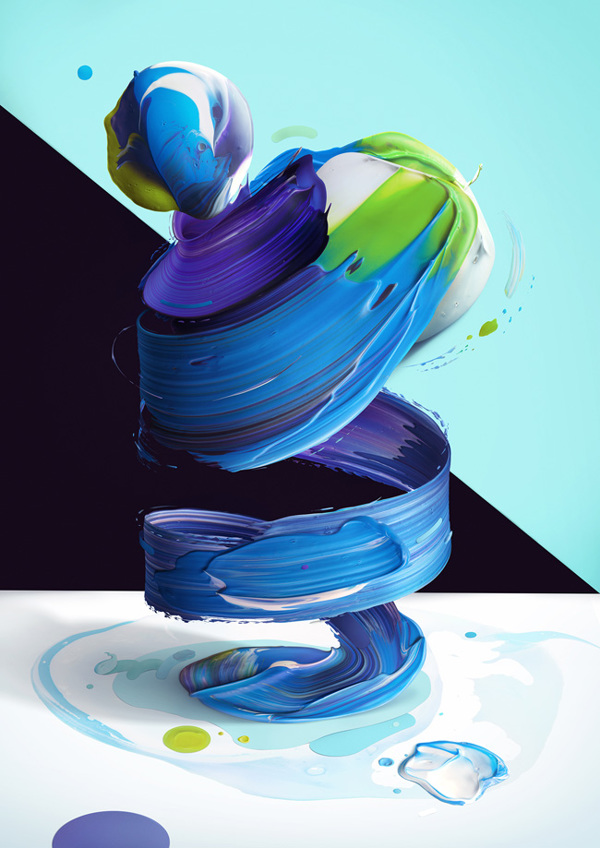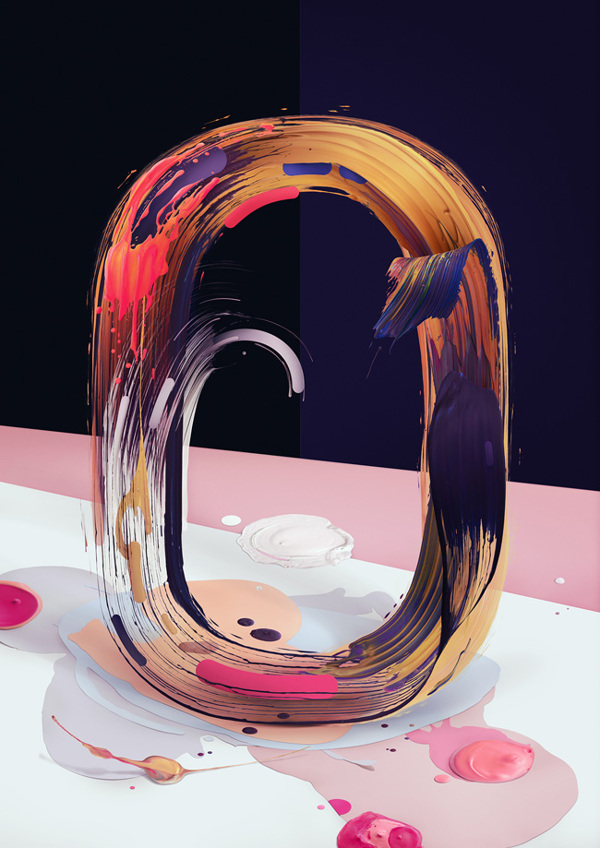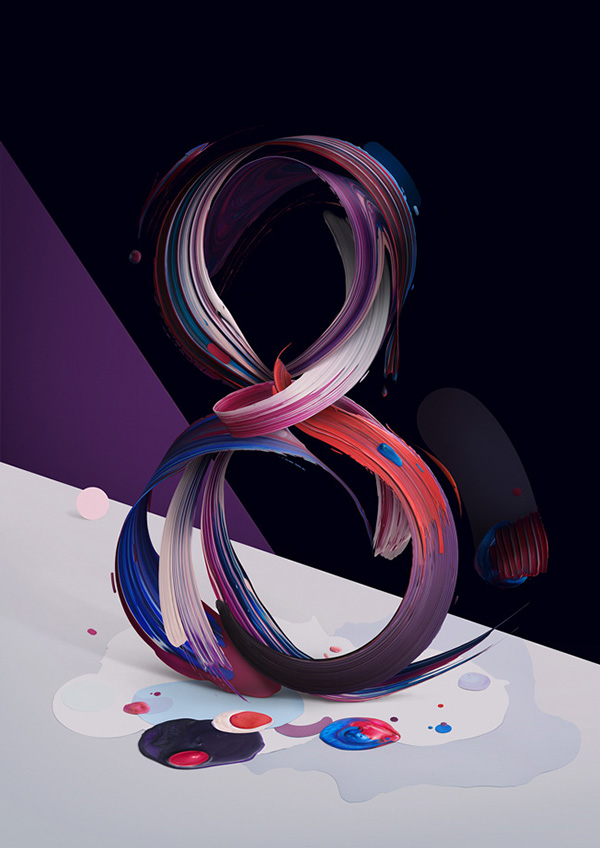 The post Atypical: painted typographic posters appeared first on Design daily news.
Download the Designers essentials package now!
Spectacular glass art by Ben Young
Posted: 07 Jul 2014 06:10 PM PDT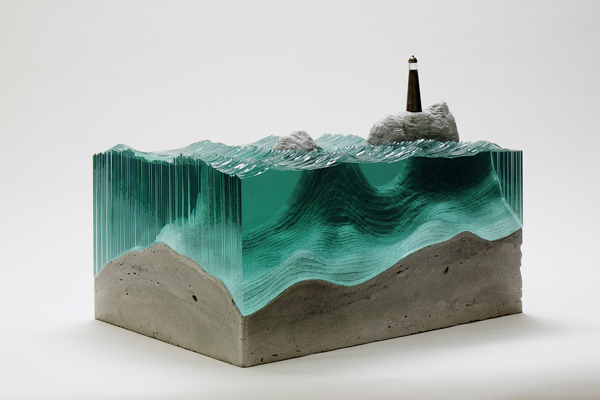 The impressive sculptures you can see in this post are the result of Ben Young's hard work. Using hundreds of handcutted glass panes, Young arranges it to create stunning visual compositions.
Based on the Bay of Plenty, in New Zealand, the artist gets his inspiration from the sea, which is obvious when you see the aquatic beauty that comes out of his sculptures.
Ben Young is a self-thaught artist, and he has been creating sculptures for over 10 years already. His process starts with drawing, then he has to figure out how to translate his drawings into 3D sculptures. You can check out more of his work on his portfolio site: Broken Liquid.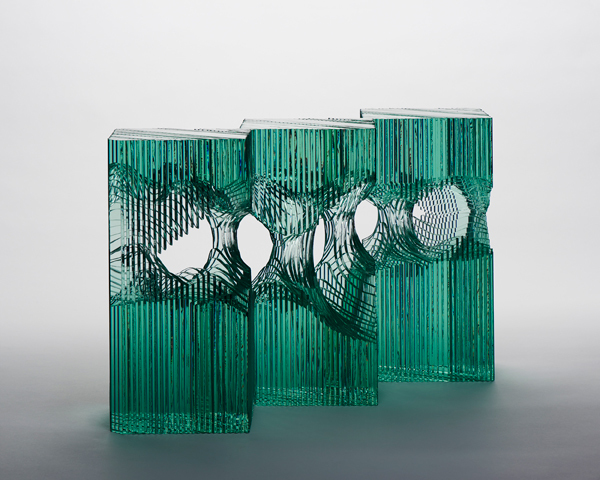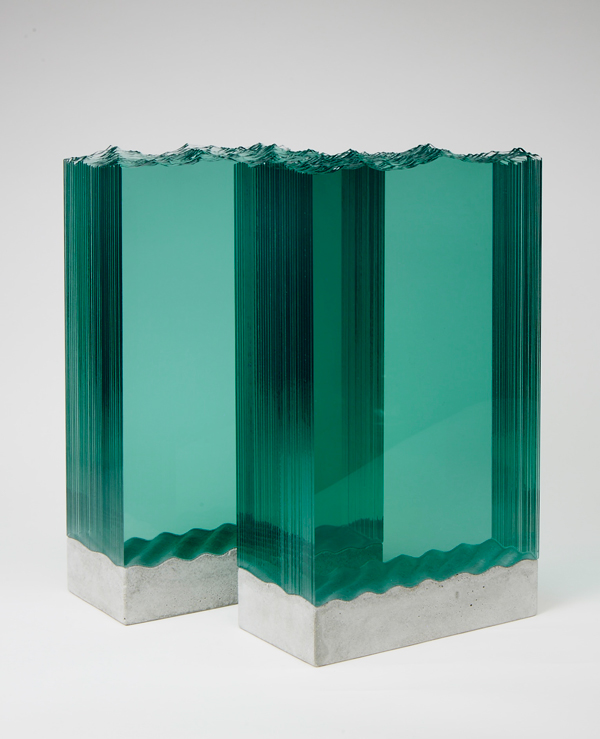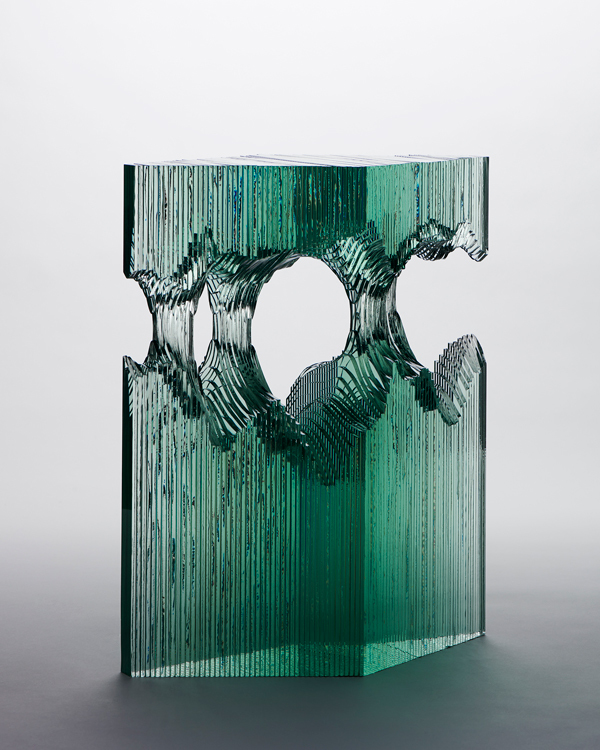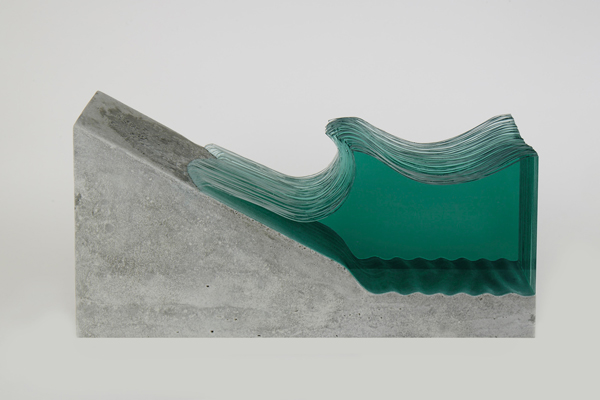 The post Spectacular glass art by Ben Young appeared first on Design daily news.
Download the Designers essentials package now!
Posted: 07 Jul 2014 09:05 AM PDT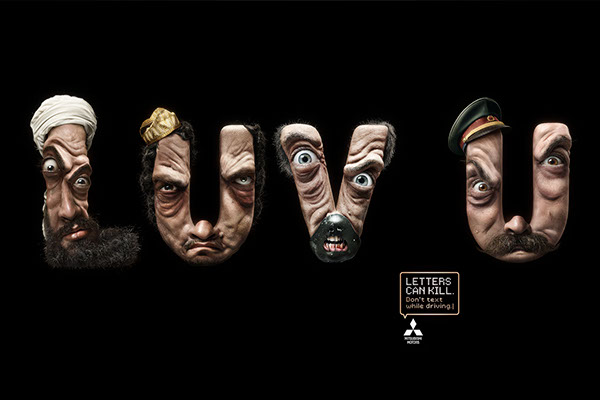 Texting while driving has become way too common in today's society. For that reason, you can see more and more ads teaching drivers that texting can be as dangerous as drinking when you take the wheel.
In this ad, the message become personnalized with each letter becoming one of the most iconic "bad guys" from the past century. The faces represent people like Ossama Ben Laden, Kadhafi, Staline or Hitler, among others.
Although this campaign by Lightfarm Studios will catch your attention for sure, it didn't strike me as really interesting in terms of advertising. The real reason for sharing it here is really the stunning visuals. Every face is well caricatured with many incredible details.
Lightfarm Studios specialized in photo retouching and CGI, as you can see when browsing more of their work on their website.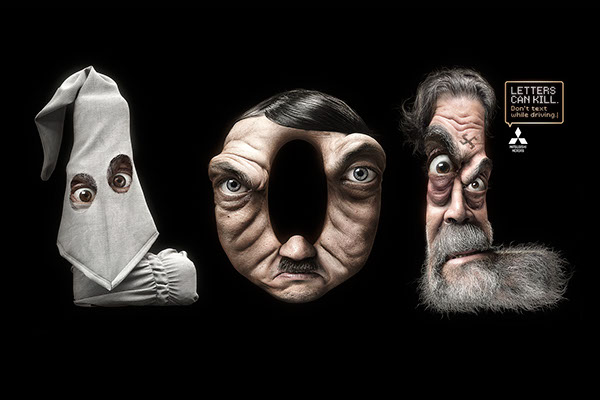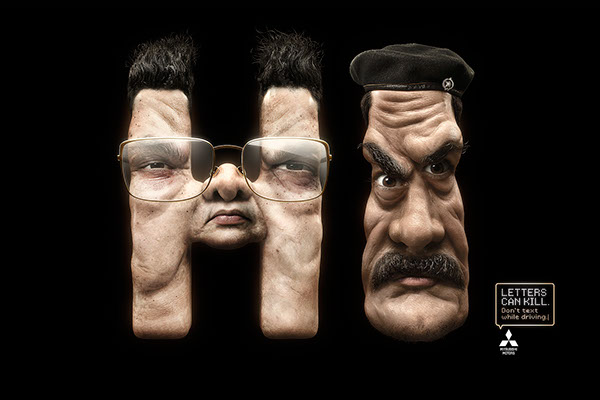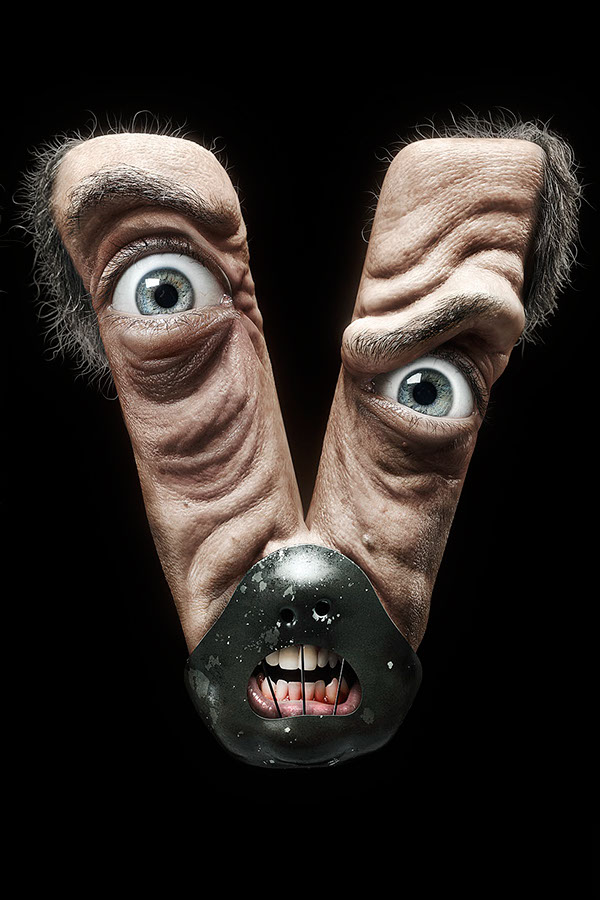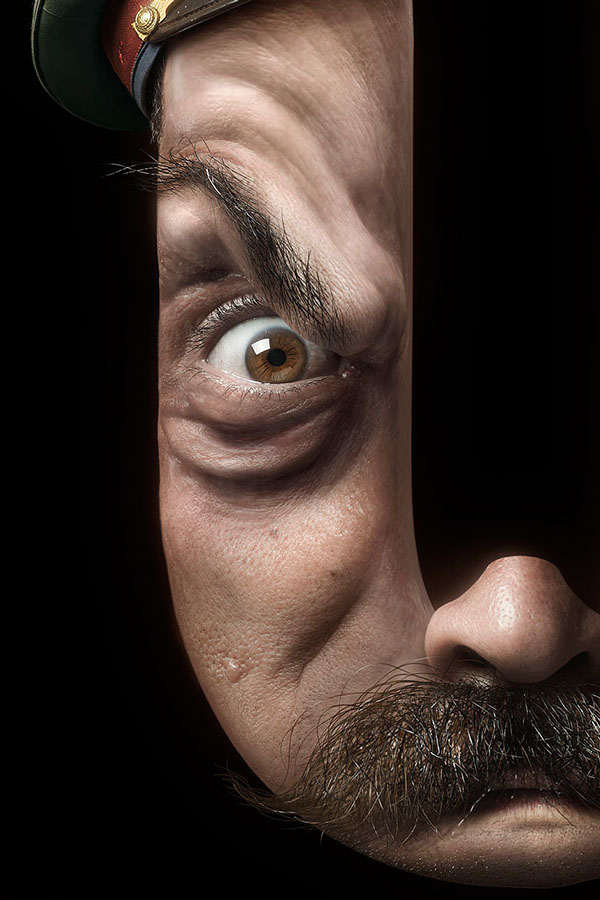 The post Letters can kill appeared first on Design daily news.
Download the Designers essentials package now!
You are subscribed to email updates from Design daily news
To stop receiving these emails, you may unsubscribe now.
Email delivery powered by Google
Google Inc., 20 West Kinzie, Chicago IL USA 60610