---
Posted: 24 Jul 2014 05:46 PM PDT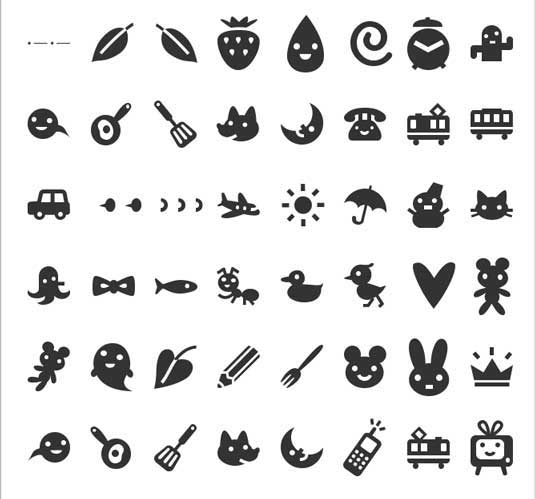 Here are the 10 awesome free symbol fonts that you many enjoy to enhance your design. Have a look at it below and choose the one that satisfies your need to make your design fancy.
1. Web symbols
The design agency Just Be Nice Studio has some lovely renderings of oft-required symbols that include mail, wi-fi and location icons in this set of 90 free symbol fonts.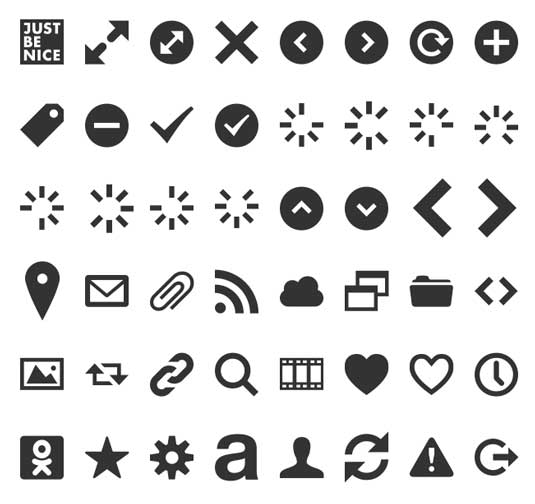 2. Heydings Common Icons
The web designer, Heydon Pickering from Norwich, England is specialised in CSS, typography, semantic HTML and responsive design. Being a web designer, he first introduced a completely free and embeddable icon font for web UI designers which is available for free to download.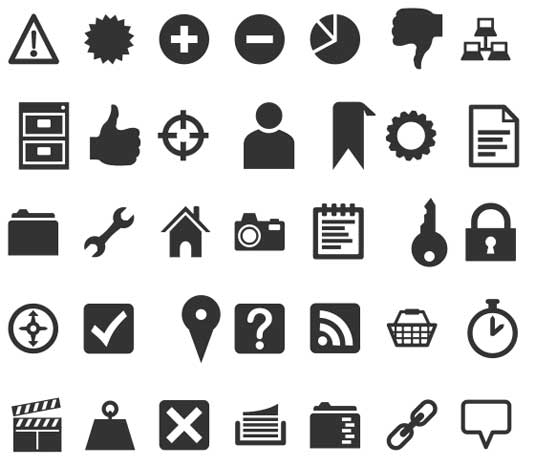 3. Efon
This cheery set of 96 Dingbat fonts is created by N-Plus and it is free. The smiling faces are very attractive and cute.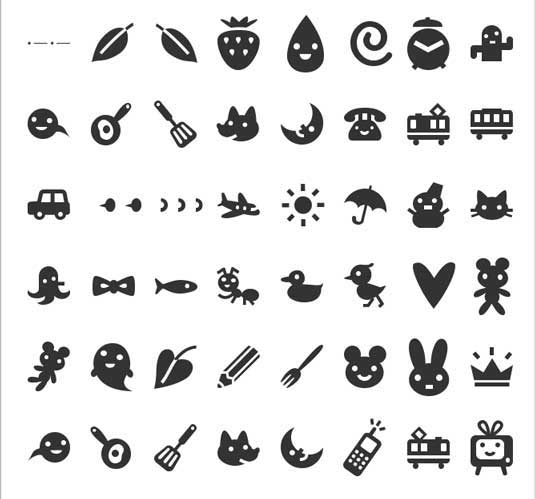 4. Kalocsai Flowers
Similar to Efon, this fragrant set of 63 free symbol fonts was created by Levi Halmos which is incredible and free to use.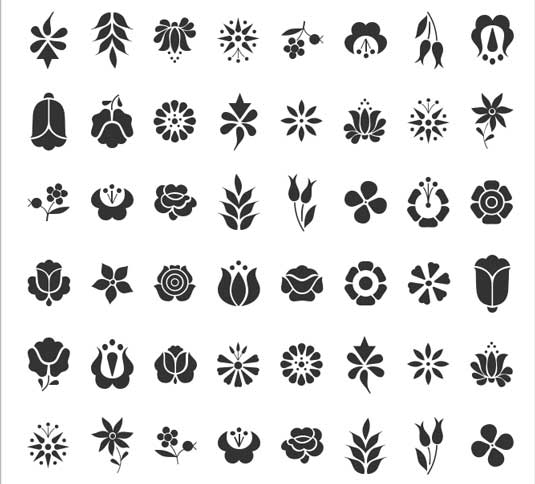 5. Web Hosting Hub glyphs
This set consists of over 1500 highly qualitative icons which is easy to use with Bootstrap and other CSS frameworks. The creator of this font is Web Hosting Hub.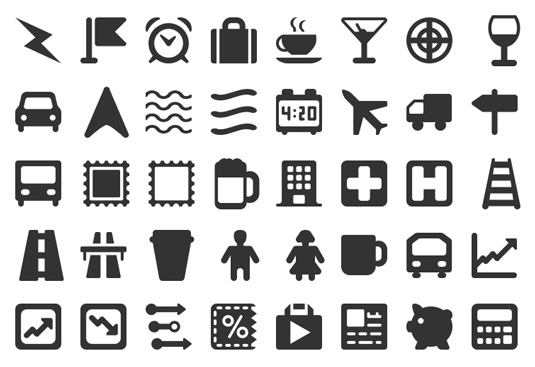 6. Symbol signs
Designed by Sander Baumann , this collection has commonly used symbols for public services such as café, reataurants, shower, toilets, telephone, and many more.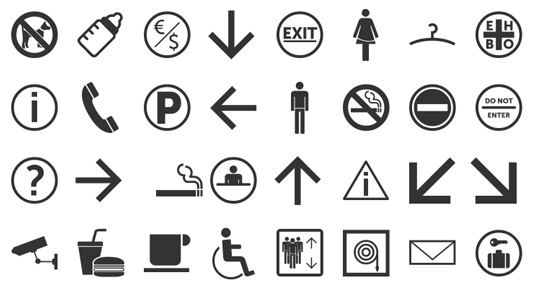 7. Dingbat Cobogó
Designed by Guilherme Luigi, the symbols were created from the synthesis of pierced elements found in photographs by Josivan Rodrigues for his book Cobogó of Pernambuco.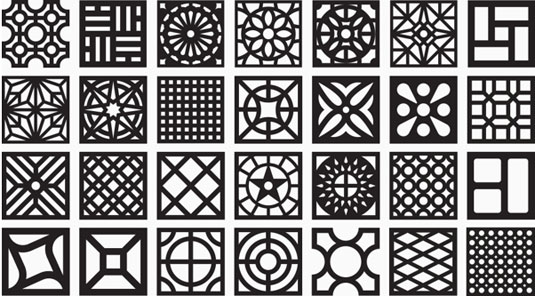 8. Notice
The set of 96 packaging symbol glyphs was created by Otlab that has variety if designs that suit your needs.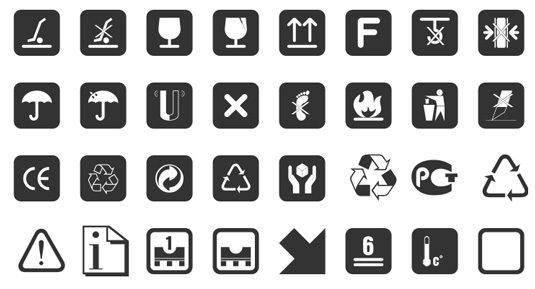 9. Rhomus Omnilots
With over 120 glyphs to choose from, the set is predominantly snowflake and arrow designs designed by the team at Typotheticals.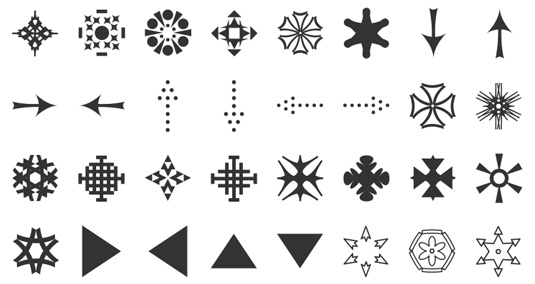 10. Rosette
Starting her career as an architect, designer Aga Silva is a converted font designer & calligrapher. She has created numerous innovative symbol fonts including the following.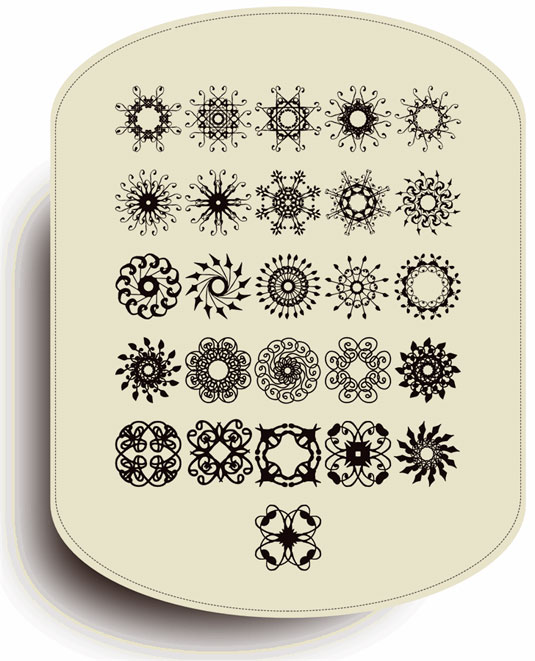 The post 10 awesome free symbol fonts appeared first on Design daily news.
Download the free transport icons package now!
Posted: 24 Jul 2014 05:41 PM PDT
Every week, we'll give you an overview of the best deals for designers, make sure you don't miss any by subscribing to our deals feed.
The Ultimate Design Library
This brand-new bundle contains thousands of different resources from design heavyweights such as Designious, DesignTNT & Vectorious.
$59 instead of $5060 – Get it now!
Litho headline font family
A fun, heavy and geometric letterpress typeface, Lito is big and bold, eager to grab your reader's attention.
$10 instead of $100 – Get it now!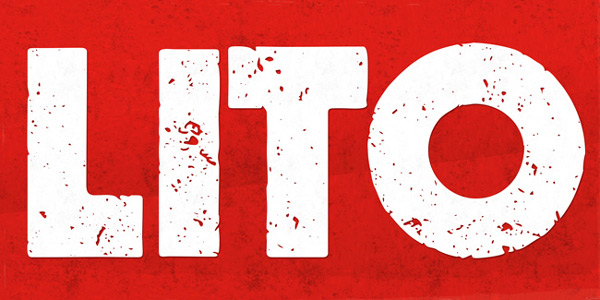 100 Professional Fonts from Ingimage
This incredible fontastic deal includes over 100 professional fonts from Ingimage, both display fonts and clear text fonts. There are loads of styles covered from grunge to calligraphy in this bundle that sees each font delivered in OpenType and TrueType formats.
$19 instead of $99 – Get it now!
The post Design deals for the week appeared first on Design daily news.
Download the free transport icons package now!
15 cool and creative sofa designs
Posted: 24 Jul 2014 04:07 PM PDT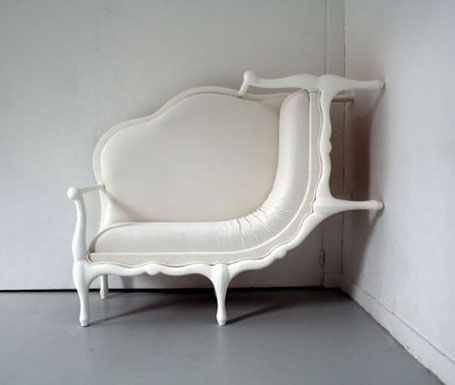 While decorating our living room, sofas are one of those objects that complete our room. Varieties of sofas are available but choosing the right design is the main concern. The sofa you choose should be within the theme of your living room and sofas could actually be a modern art masterpiece. If you do not believe then here are some collections of epic and creative sofa designs that will make your living room absolutely unique.
1. Styrofoam Sofa
Designer Kwangho Lee used his creative concept of building sofa with "felt" material which is very flexible and attractive.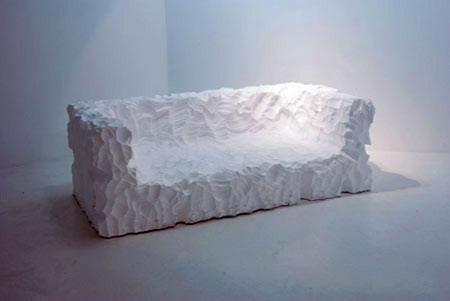 2. BRC
BRC Designs makes limited edition objects, one-of-a-kind pieces, and custom materials from the inception for the idea.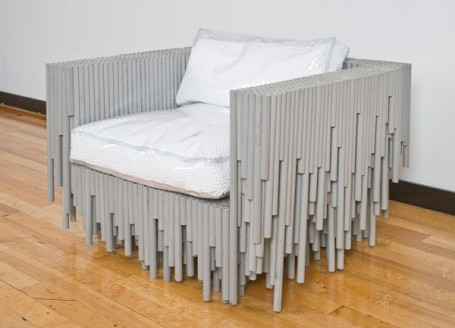 3. Ball Pillow Conglomerate
Designers Cheng-Tsung Feng and Kai-Ting Lin has designed this daydreamer furniture piece. The balls are made from artificial fur, low-density foam, high-density foam, and canvas.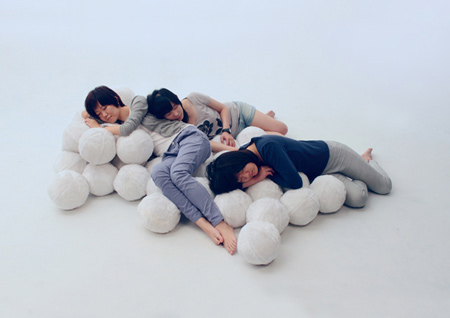 4. PhatKnitt
Designed by BaukeKnottnerus, this sofa is a series of giant threads used to create, knitted or not, interior products.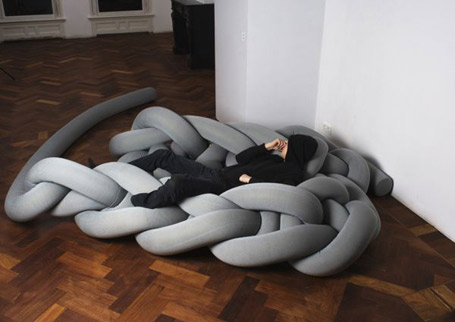 5. Puma
From the hard labor scrupulously from the interiors planning to their complete assemblage of first-rate choice materials, by modern and fair techniques, Rodolfo Rocchetti designed this sofa.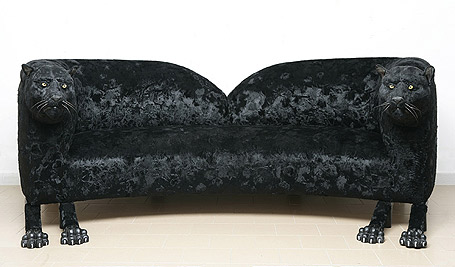 6. Pool Sofa
This Sofa was made for an ad campaign for swimming pool design firm Piscine Castiglione near Milan.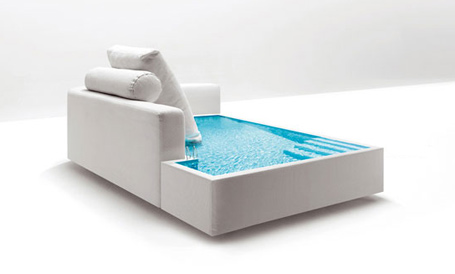 7. Brocca
Designed by Gufram, this sofa is really creative with structure resembling that of lips.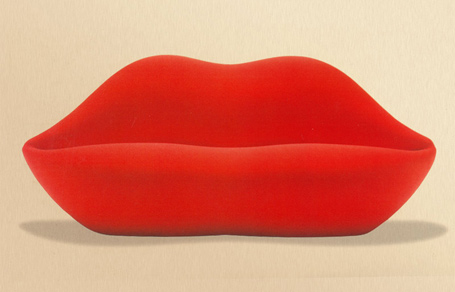 8. Roma
Designer Rodolfo Rocchettidesigned this sofa that show off more than sixty years of great passion in textiles manufacturing.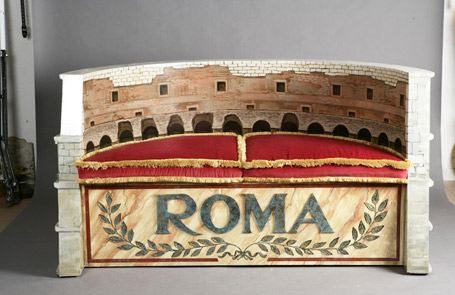 9. "Cross" Sofa
Elvis Pennetuzzo is a creative and successful designer who has established a design study called One Farm Design. One of his design creations is below: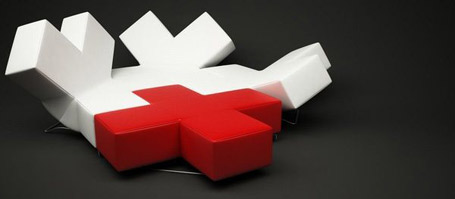 10. Feel the Deluxe
The Feel Deluxe is made of 120 soft and extremely pleasant balls.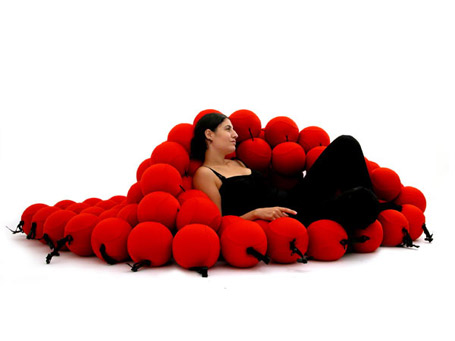 11. Cow Sofa
This is a typical craftsman's workshop of Rodolfo Rocchetti.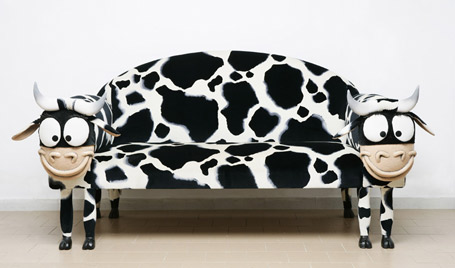 12. Tiger
The "Tiger" sofa of Rodolfo Rocchetti is in the famous monthly interior furniture review "AD COLLECTORS architectural digest". This confirms that Rodolfo Rocchetti handmade articles are all exceptional, exclusive, refined and tasteful.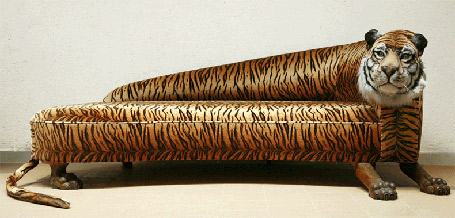 13. Wall-Climbing Sofa
This wall climbing sofa designed by Lila Jang as in the given picture is absolutely unique and worth appreciating.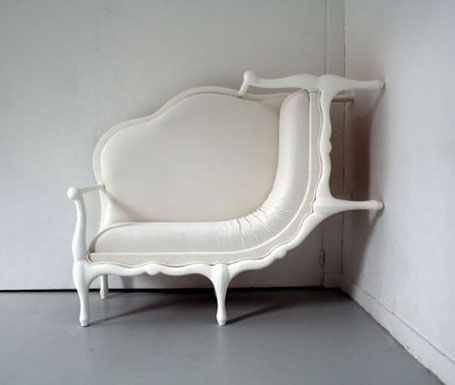 14. Crumpled Rumpled Paper Sofa!
Designed by Tokujin Yoshioka, this sofa is made from crumpled paper.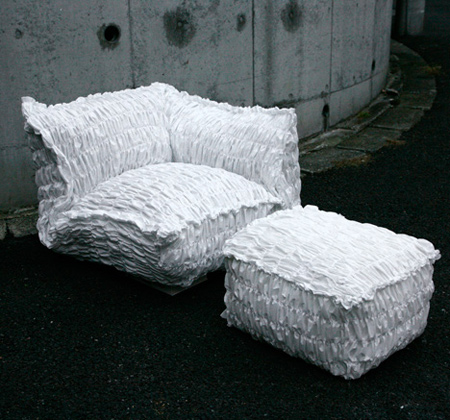 15. Manet
Designed by Marta Szymkowiak, this armchair sofa is really creative and cosy. Long, soft elements made from polyurethane foam are spread under the weight of the body, matching the shape of the body itself.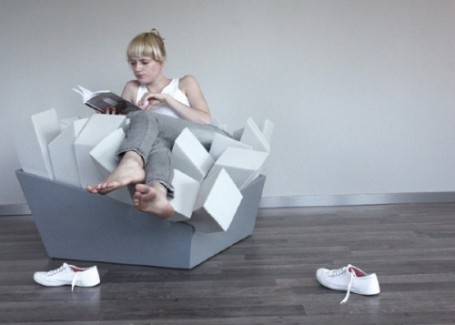 The post 15 cool and creative sofa designs appeared first on Design daily news.
Download the free transport icons package now!
You are subscribed to email updates from Design daily news
To stop receiving these emails, you may unsubscribe now.
Email delivery powered by Google
Google Inc., 20 West Kinzie, Chicago IL USA 60610