---
10 of the most unusual and creative watches
Posted: 17 Jul 2014 05:25 PM PDT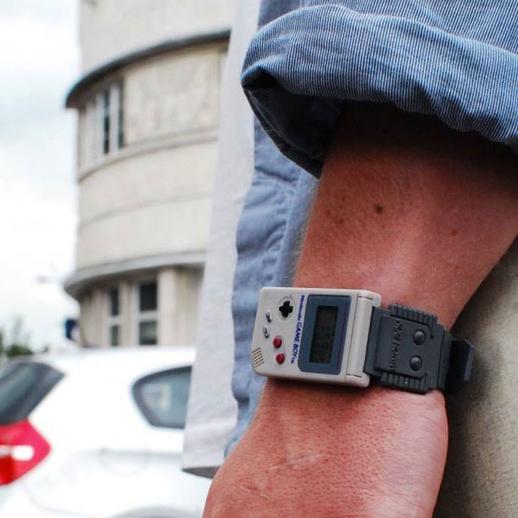 In this technological world where people are more attracted and interested towards smartphones, and tablets, importance of watches seems less. But when it comes to the genuine attraction for the bold impression, watches are still heroes. Your clothing sense is the initial perception that makes your image and a piece of watch on your wrist adds some extra effort to make you look more professional.
Here are list of 10 of the most unusual and creative watches that will stand out your personality and you'll definitely want these bad boys' watches on your wrists.
1. Take Time Watch by Mathieu Lehanneur
This is a typical timepiece by French designer Mathieu Lehanneur that is available in six different colors.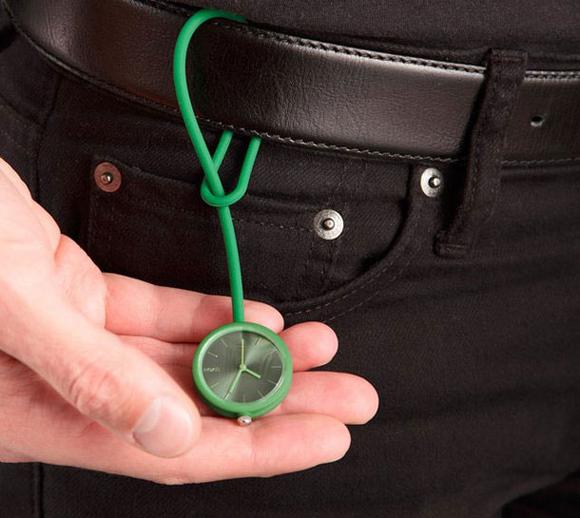 2. Game Boy Watch
Revive your old school times by adding this Game Boy Watch in your fashion accessories.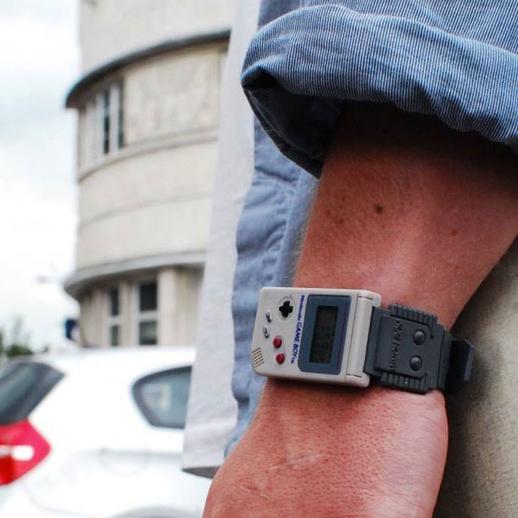 3. Tokyoflash Kisai 3D Unlimited Watch
Tokyoflash Kisai 3D Unlimited Watch is easy to read at a glance. It has mirrored LCD display which shows the time in hours and minutes. One push of the lower button changes the display to date mode which shows month and date.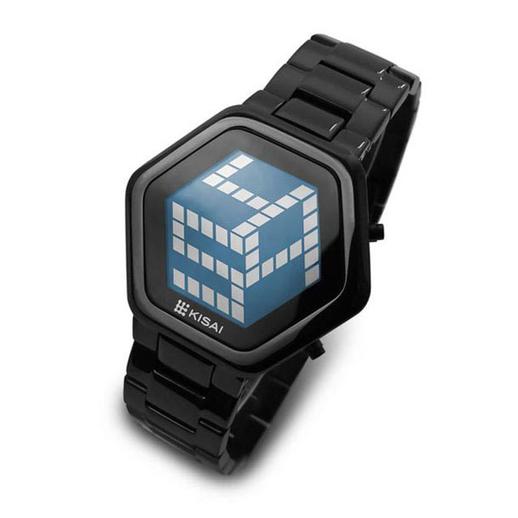 4, Dual Linear Wrist Watch by Division Furtive
Help bring to life secret-agent worthy wrist watches where traditional rotating hands are replaced by horizontally moving cursors with Dual Linear Wrist Watch by Division Furtive.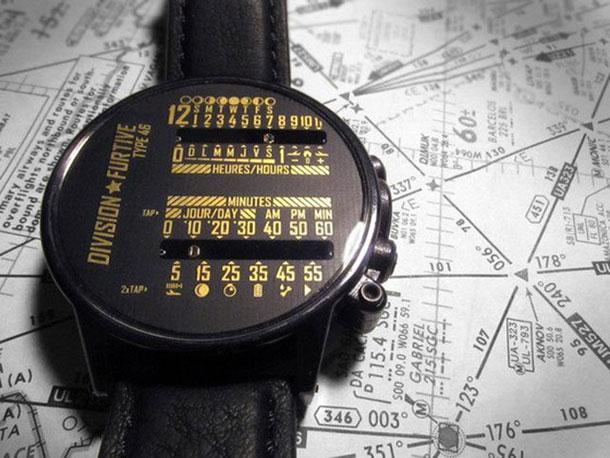 5. Past Present Future Watch
This Watch reminds you that "there's no time like the present." You only see the present time: what's past is past. The future doesn't exist yet. The time is now.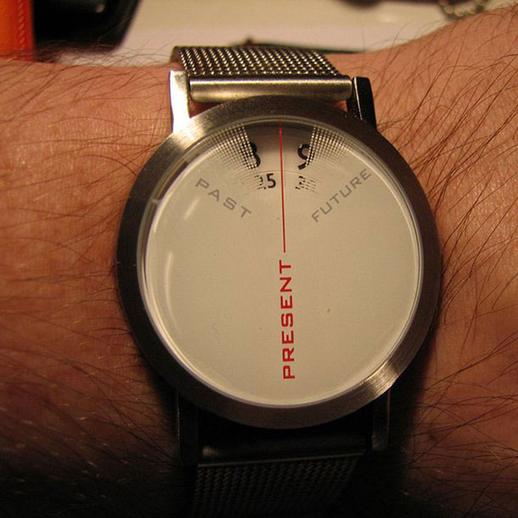 6. PAC-MAN Watch by Romain Jerome
PAC-MAN has probably been the subject of less expensive watches, but this is the first time the popular yellow glutton is featured on a luxury product.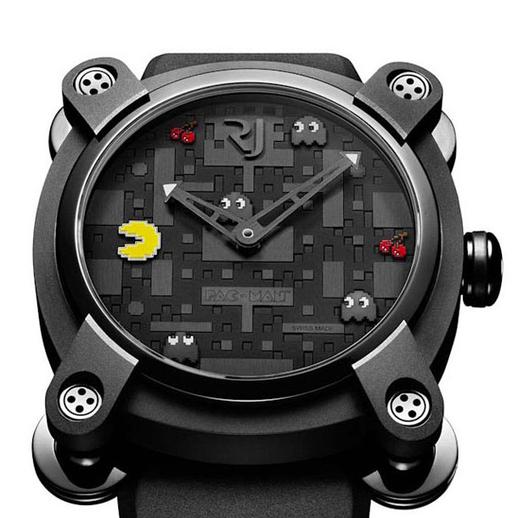 7. Watch Cufflinks
Add a touch of nostalgia to your wrists with these outstanding cufflinks.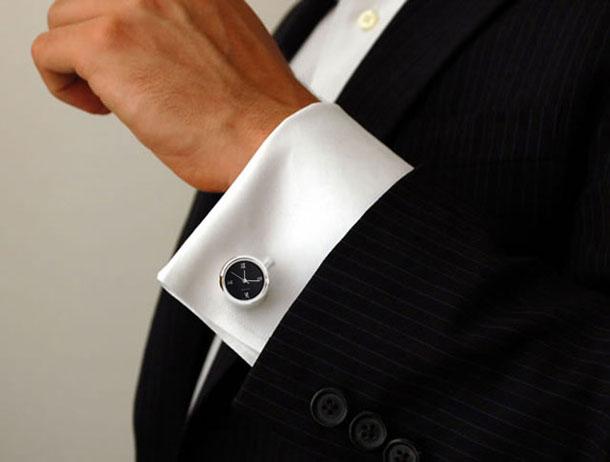 8. Kei Kei Watch by Ori Takemura
This watch has a mini USB on the bottom to charge and perform firmware updates, Bluetooth to sync with the mobile phone and a touch sensitive surface on the face with a grid of tiny LEDs.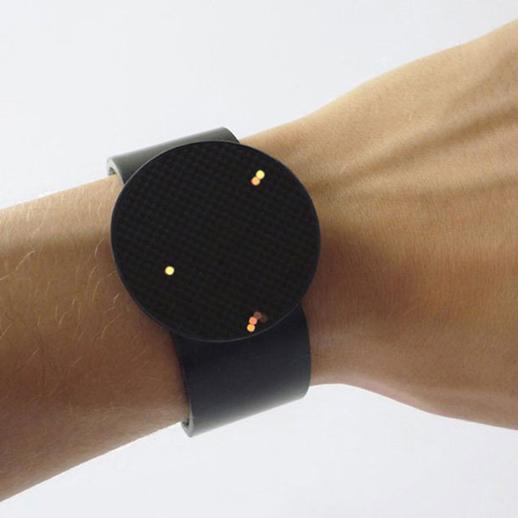 9. LED 720p Mini Video Watch by Thanko
This watch with its LED neo-futuristic design contains features that allow users to film movies at a staggering 720p resolution, can shoot photos and record sound.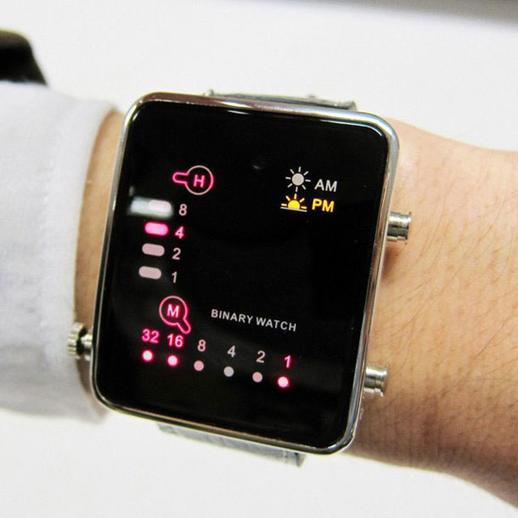 10. MB&F HM4 Thunderbolt Watch
This fashionable watch consists of two dials that stays side-by-side.  One displays the hours and minutes and the other displays the engine's power reserve.  Both dials are displayed at the end of a turbine like pod, opposite individual crowns which means one crown is for setting the time, the other is for winding the engine.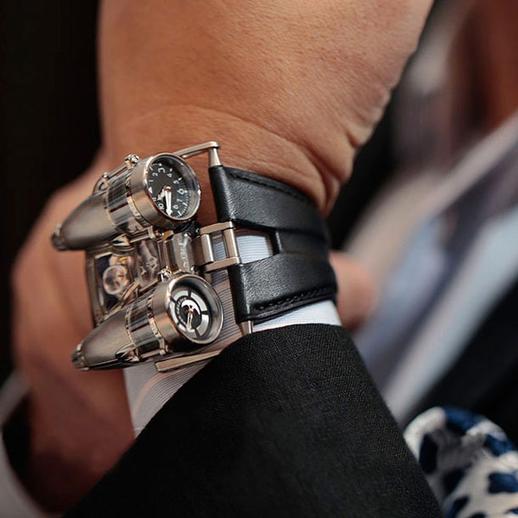 The post 10 of the most unusual and creative watches appeared first on Design daily news.
Download the free transport icons package now!
Posted: 17 Jul 2014 05:00 PM PDT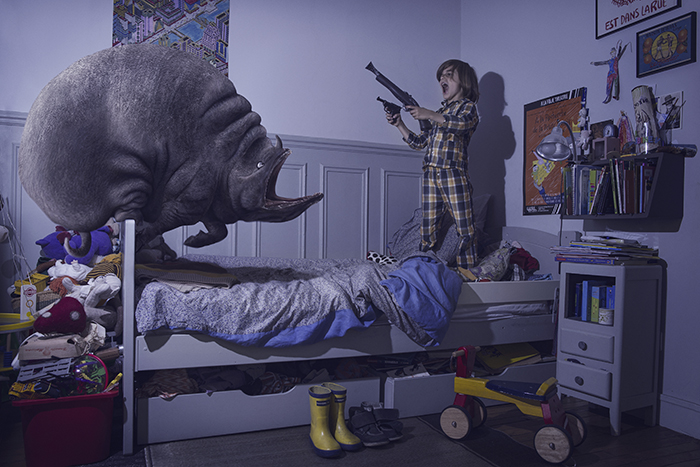 Laure Fauvel is a Photographer and an author of an interesting photo project called "Terreurs" which is the French word for "terrors". This project shows the superb illustration of kids nightmares materialized.
When we were kid, we too were afraid of darkness like today's child do and imagine several things that even do not exist in real life. As a kid while going to bed, there's always a feeling that there is something waiting under your bed. Kids are very expert at imagining things and recalling the famous monster hiding under the bed, Laure Fauvel explores this idea and brings the monster to life in the "Terreurs" photography series.
Despite of the fear that is among the kids during night and covering themselves up under the bedsheet, Fauvel very cleverly tries to take away all the fear of those children by giving them courage to fight against them.
Below given is some creative photography by Fauvel that teaches every child to be brave and face his/her fear. Have a look at it and do not forget to show your child these pictures because it will definitely make your child brave and smart enough to deal any nightmares.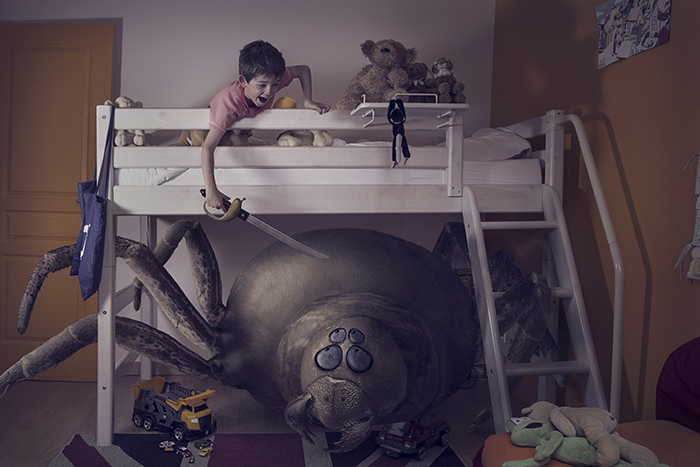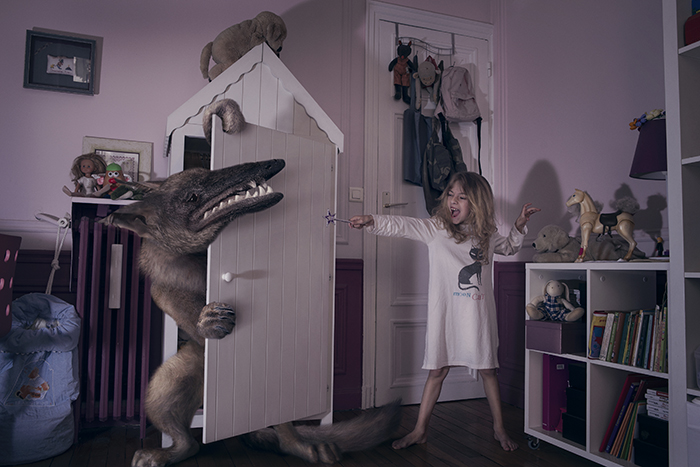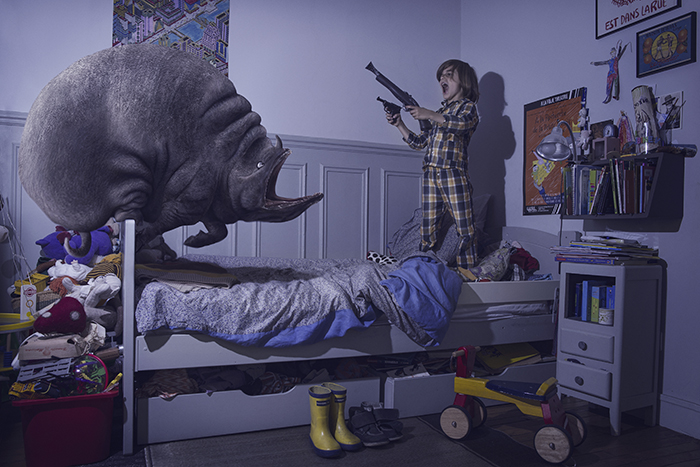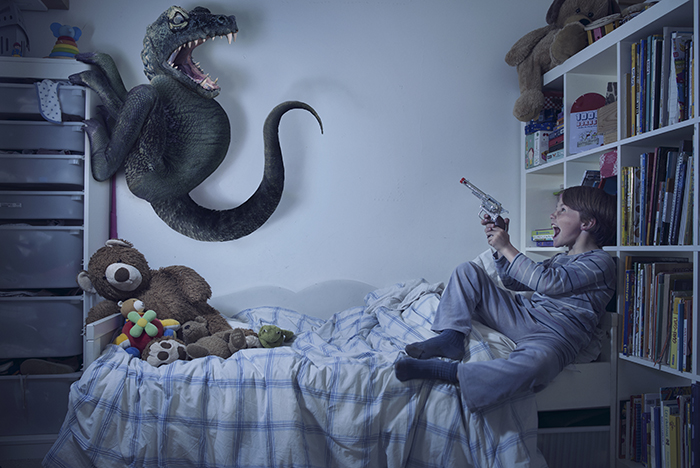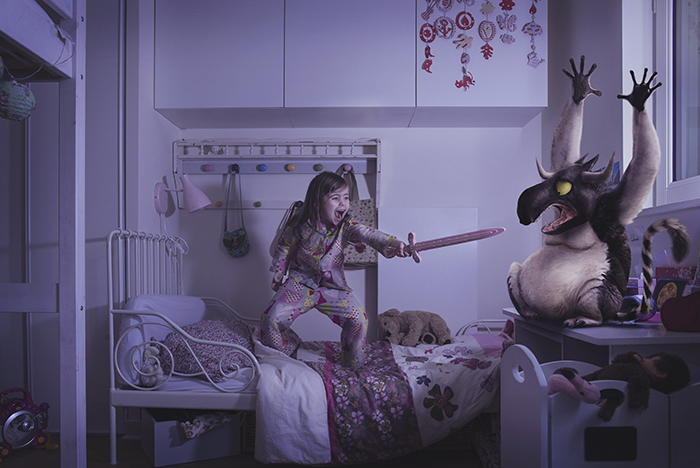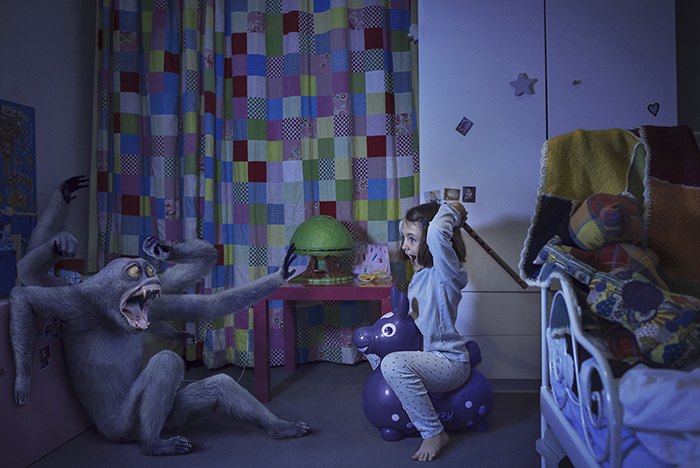 The post Bedroom monsters photo series appeared first on Design daily news.
Download the free transport icons package now!
Posted: 17 Jul 2014 04:42 PM PDT
Every week, we'll give you an overview of the best deals for designers, make sure you don't miss any by subscribing to our deals feed.
Litho Headline font family
A fun, heavy and geometric letterpress typeface, Lito is big and bold, eager to grab your reader's attention.
$10 instead of $100 – Get it now!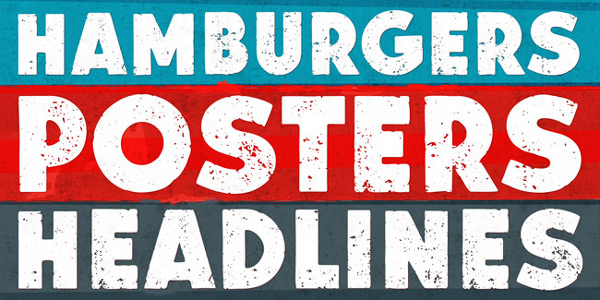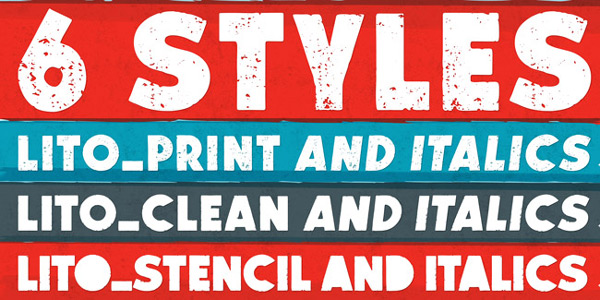 The most wanted bundle
More than 2,000 resources such as vectors, illustrations, t-shirt designs, brushes, textures, fonts, HTML templates & not only!
$39 instead of $2644 – Get it now!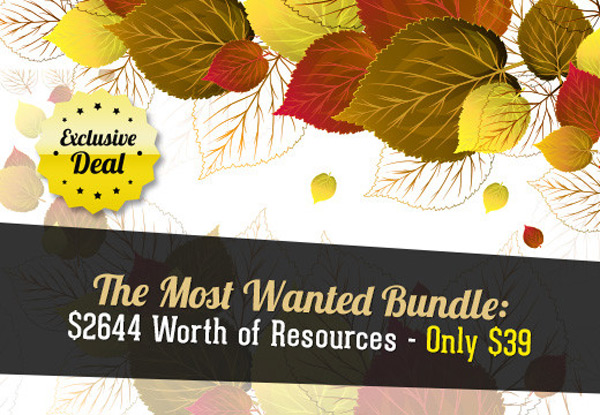 Klaus FY Family
This high-quality and professional font family is a humanistic sans-serif with 5 weights, 10 different styles, and a slew of OpenType features including ligatures, alternates, small caps and more.
$27 instead of $350 – Get it now!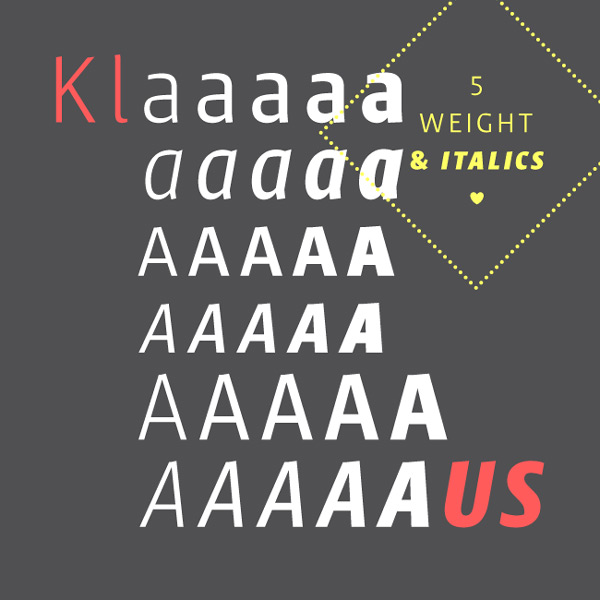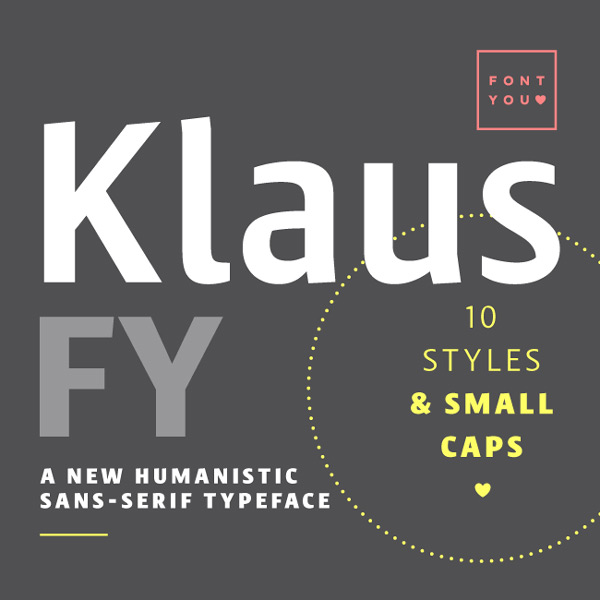 The post Design deals for the week appeared first on Design daily news.
Download the free transport icons package now!
Using Novelty of Design to Draw in Customers
Posted: 17 Jul 2014 04:13 PM PDT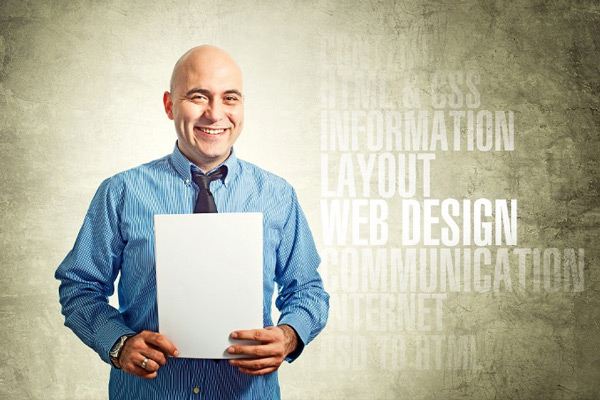 Humanity loves new and interesting things. We love to explore and discover and invent. It's this search for novelty that drives many people into the fields they work in. It drives the passion of artists and scientists and businesspeople. For most people, one of the worst things to deal with is boredom and stagnancy. The drive for novelty is one of the biggest reasons behind technological development (though it can be argued that military needs drive development even more) and as such, novelty is a very sought after product.
Novelty is used to great effect in many different fields, including advertising. Plenty of people in the United States watch the Super Bowl not for the actual game, but for the wonderfully novel and entertaining commercials. It is this sort of thought process and effort that helps distinguish businesses from their competition. If you can learn to utilize novelty in your company's advertisements, you will increase the number of people who become interested in your business. Regardless of whether or not people seeing your ad are actually interested in your service or products, if they see a novel, entertaining advertisement, they will be more likely to look further into your business to satisfy their curiosity and they will be more likely to remember your business and tell others about it.
Surprise and Engagement
When planning and designing an advertising campaign for your business, it's very important to remember that human nature is inquisitive. A person whose interest has been piqued will be far more likely to dig deeper to learn more about it. Advertising is a continuous process that changes and evolves over time as new and creative ideas eventually become old and stale, according to Vendor Seek. Don't stop trying to be novel; you just have to remember that what worked before might not work over and over again.
If you want to stay ahead and keep people interested and engaged in your business, you'll have to mix things up every once in a while in order to not get stale. For most people, "strange" is similar to "new" and if they see something that is surprising they will have a better chance of remembering it. If they remember an ad they saw on the commute home or while surfing through the internet because it had an unusual slogan, or different artwork, or maybe a unique presentation or strategy, they will want to look further into it and try to discover more about the product or service. A good example of a great advertising strategy has been of that of the company called true rivalry and even you can benefit from those strategies by going through this blog post by Shopify to give wings to your marketing strategy as well.
Disadvantages
The main problem when it comes to using novelty in advertising is that the novelty will eventually wear off and the ad becomes old and boring. All this really means is that you or your marketing department has to keep working on changing and developing your ad campaigns to stay relevant and interesting. Targeting a specific demographic with novelty advertising can be difficult, according to The Newspaper Expert, especially if you use free handouts like fridge magnets with your businesses information on them. In many cases, using pens or fridge magnets or other small handouts are most often given to current customers. This sort of repeat advertising might not bring in a whole lot of new clients, but it can help retain the loyalty of current customers. Another difficulty with using novelty in advertising is the kind of thinking required to come up with clever, new ideas. Novelty advertising requires a little more thinking outside the box than regular advertising, according to Ad Savvy; you have to imagine how potential customers will see your ad and interact with it. Will they just ignore it as one of dozens of ads or have you done something unique that will draw attention to it?
When planning an ad campaign, it's paramount that you always keep in mind what draws people's attention, regardless of whether you're actually using something novel or not. We live in a society dominated by the desire for pleasure and entertainment; people want to be engaged and interested, and they want to laugh at something funny or appreciate something clever or witty. There's a reason the majority of advertisements have beautiful male and female models posing with whatever the product is; people like looking at beautiful people. While you don't have to hire a professional model, keeping that fact in mind when designing your advertisements is incredibly important. No matter what you decide to do for your marketing, it's important to remember that people enjoy being entertained. Humor, wit and beauty are the basic fundamentals to think of when marketing. The real challenge comes in thinking of unique and unusual ways to utilize and combine these fundamentals to create surprising, engaging ads that breed curiosity and interest in your business instead of boredom and apathy.
The post Using Novelty of Design to Draw in Customers appeared first on Design daily news.
Download the free transport icons package now!
You are subscribed to email updates from Design daily news
To stop receiving these emails, you may unsubscribe now.
Email delivery powered by Google
Google Inc., 20 West Kinzie, Chicago IL USA 60610