---
17 examples of gorgeous stained glass windows
Posted: 09 Jan 2014 10:16 PM PST
No need to be an art expert or a religious person to be a stained glass windows enthusiast. The game of light and the complicated designs make it much more spectacular than your average artwork. In this post I try to share some beautiful stained glass windows, the list is not comprehensive but it give you a good overview.
1. Mucha's stained glass window at St. Vitus Cathedral
I've seen this one during my trip to Prague, and while I wasn't very enthusiastic about the St. Vitus Cathedral, I still think of this stained glass window from time to time.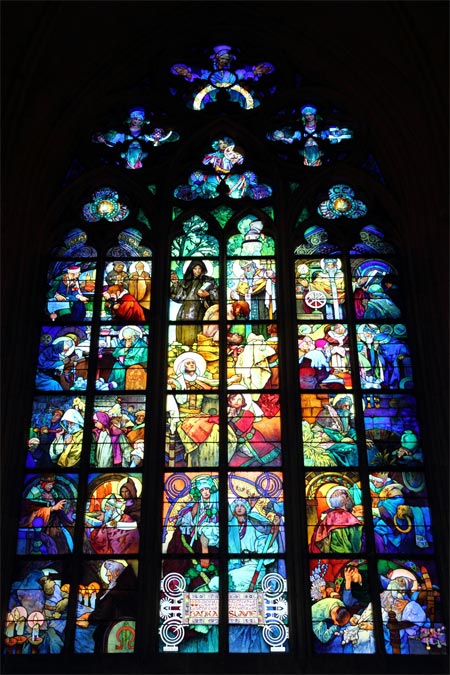 2. Ursulines institute
Based in the small village of Onze-Lieve-Vrouw-Waver in Belgium, this winter garden stained glass dome is a true Art Nouveau piece of art.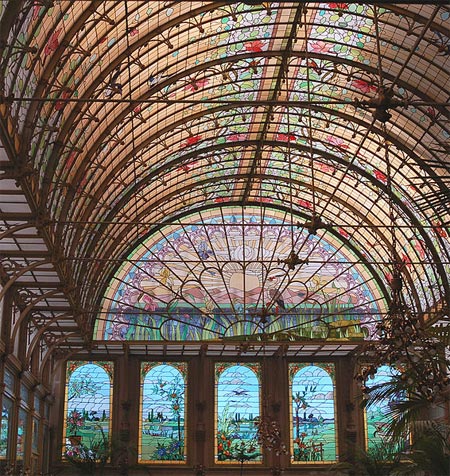 3. Grossmunster cathedral
These unusual stained glass windows have been added to the Grossmünster cathedral in Zürich in 2009.  It was made with slices of agate, giving it a unique look and feel. There is a total of twelve windows created by Sigmar Polke.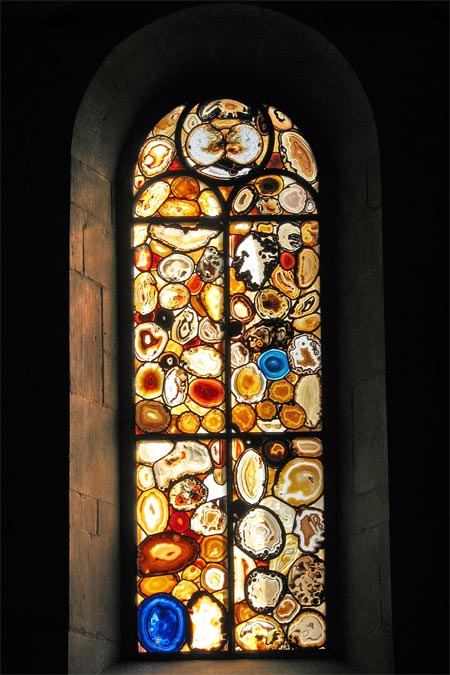 4. St Stephens' stained glass windows by Chagall
In Mainz, Germany, Russian/French artist Marc Chagall was commissionned to create stained glass windows for the St Stephens church. His work there is stunning.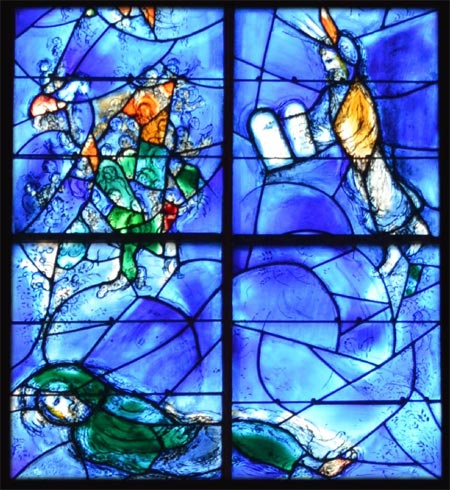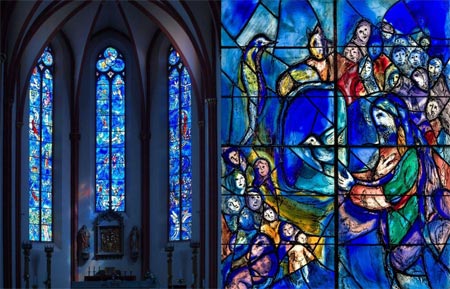 5. Church of St. Francis of Assisi
This church may not be the most beautiful or the most spectacular church in Krakow, but it has one of the most epic stained glass windows in the world.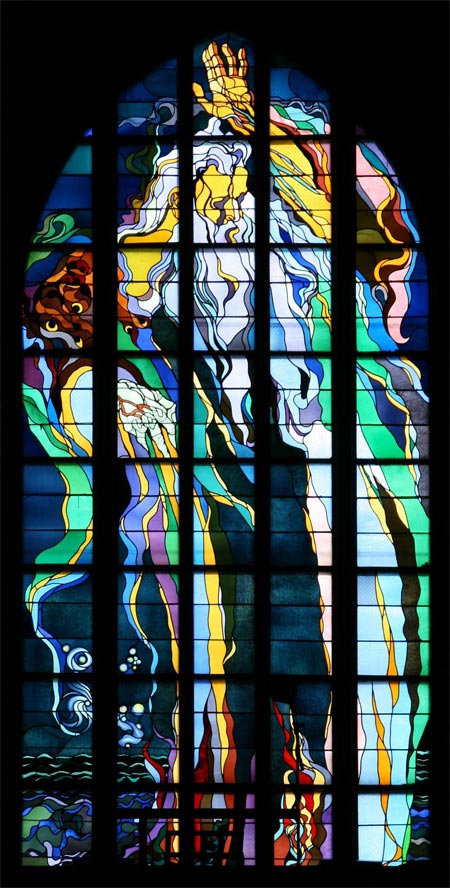 6. Buckfast abbey
Artistically, this stained glass designed by monks may not be the best in the list, but Christ opening his arms in a huge format like this is definitly spectacular.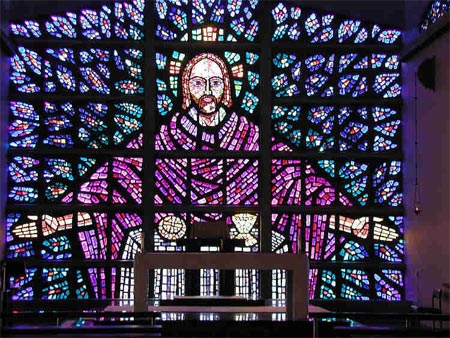 7. The Hungarian room
These gorgeous stained glass windows decorate the Hungarian room at the University of Pittsburgh's Cathedral of Learning. I'm pretty sure that I could learn pretty much anything in that environment.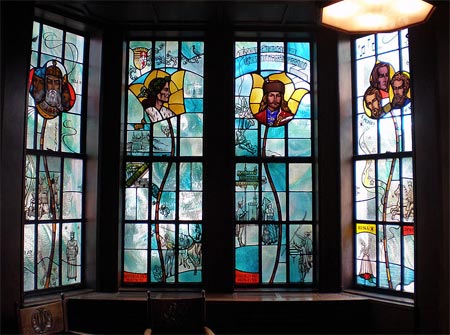 8. Palace of Catalan Music
The Palace of Catalan music is a concert hall in Barcelona. As part of the building's amazing architecture, a stained glass ceiling is the source of light for the hall.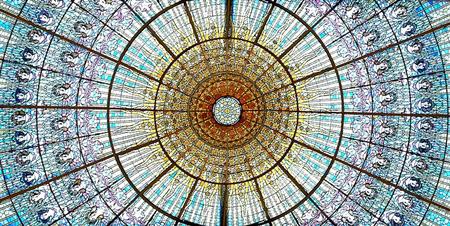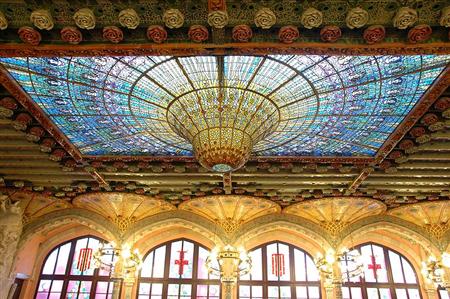 9. Mapparium
This three-story stained-glass globe is one of the key attractions of the Mary Baker Eddy library.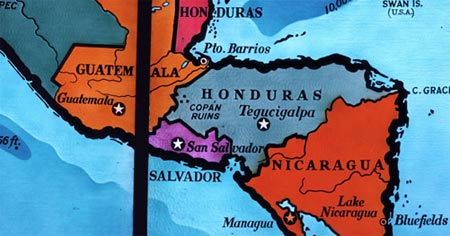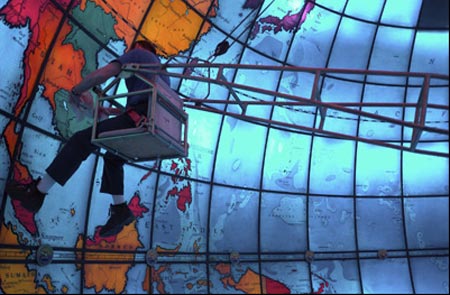 10. Jesus Church, Cumbria
The east window of St James church in Cumbria, UK, was designed by famous artist William Morris in 1873. It's not the most spectacular one in this list, but definitly beautiful. Photo by Dave Lawrance.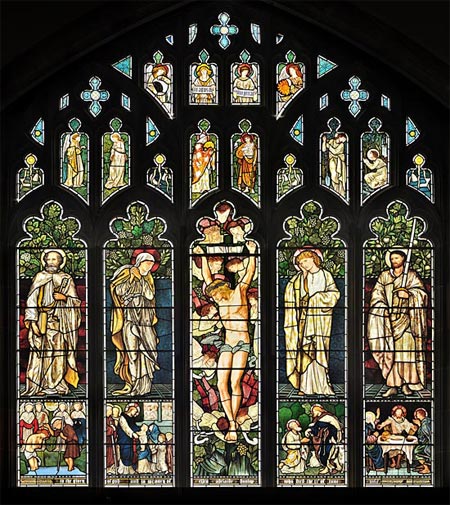 11. Sagrada familia
Gaudi's amazing cathedral, still under construction, has many well designed stained glass windows from bottom to top. The one shown here is just an example of the colorful abstract style used in the cathedral.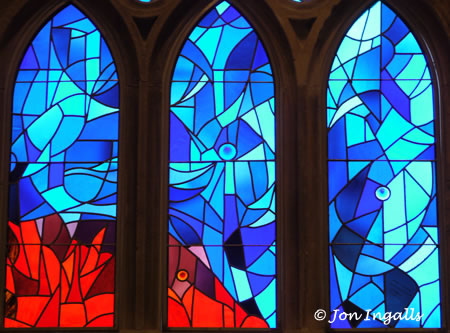 12. Reims cathedral
The Reims cathedral, where kings were once made, is full of stunning stained glass windows. The one shown here is the rose window, one of the most intricate design you can find.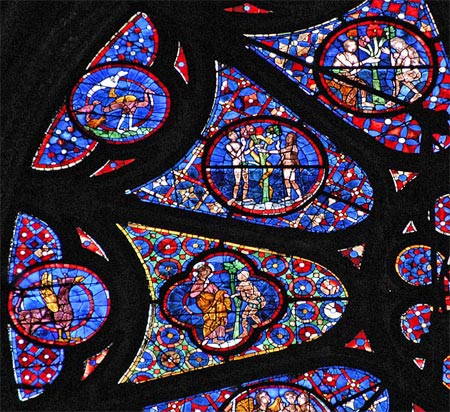 13. St Michael Paternoster
St Michael church in London has some beautiful stained glass windows. The design of those is made of a lot of pieces, but is still more readable than usual windows. The use of colors is also more modern.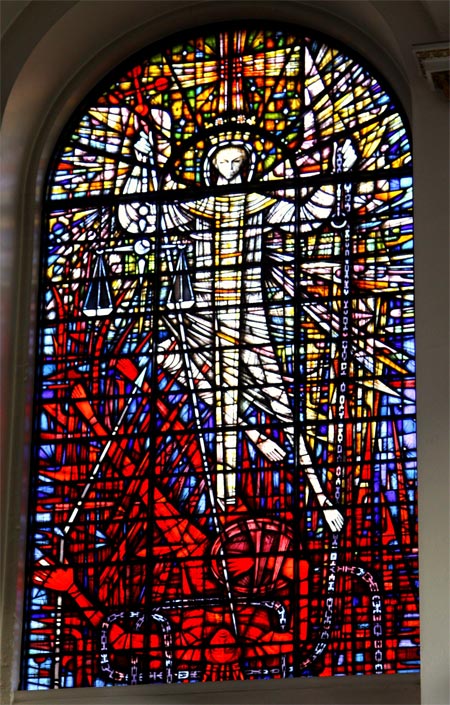 14. Art Nouveau window
One of the best things about Art Nouveau was the introduction of stained glass windows into regular housing. This example was made by Louis Comfort Tiffany and can be found in New South Wales, Australia.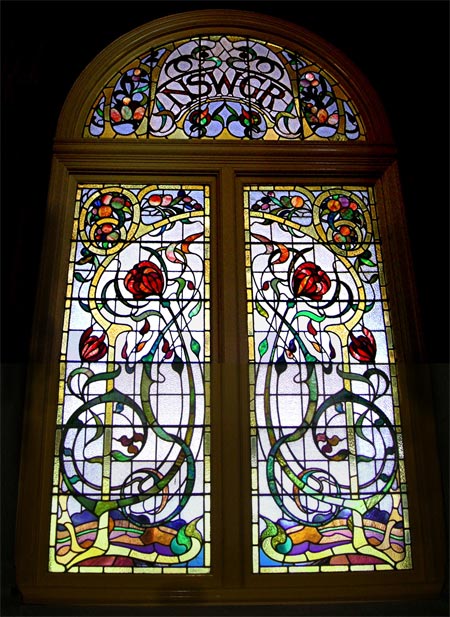 15. Royal Arcade, Norwich
One more example of Art Nouveau window, because you never get enough of it. Via.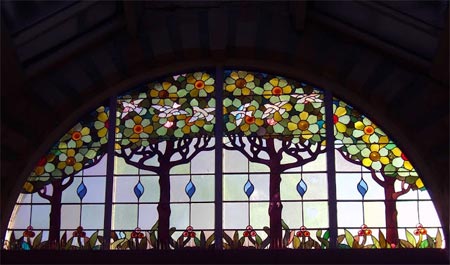 16. Symphony of light
A stained glass window made by Gerhard Richter in 2007. It was designed as a replacement for the Cologne Cathedral's southern transept glass window.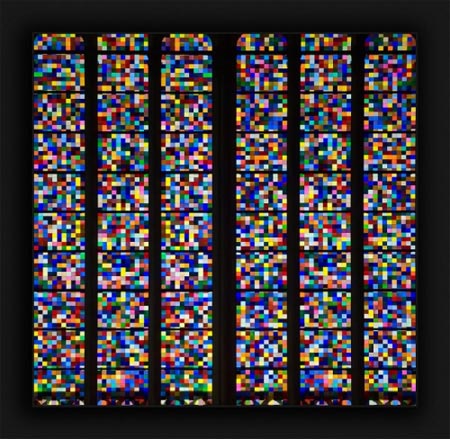 17. Chartres cathedral
The Chartres cathedral is one of the most stunning in the world, and the stained glass windows are no exception, all are amazing.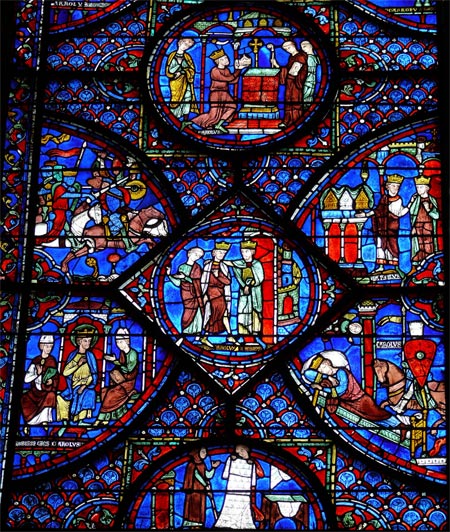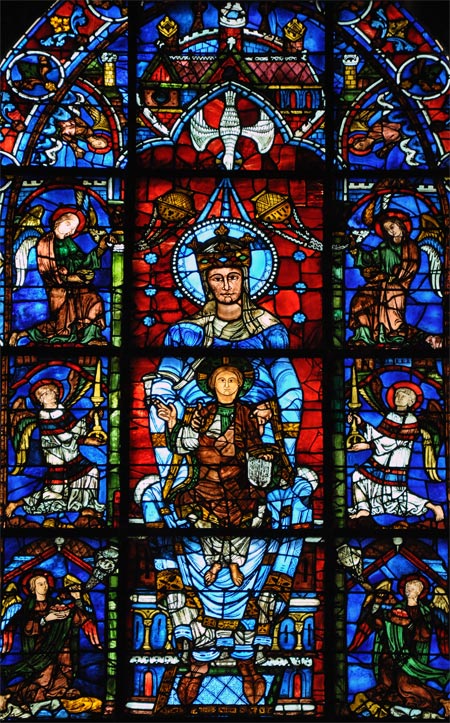 The post 17 examples of gorgeous stained glass windows appeared first on Design daily news.Are you a blogger? Turn your posts into eBooks very quickly using MagPress, our Premium WordPress plugin.
Posted: 09 Jan 2014 09:49 PM PST
Every week, we'll give you an overview of the best deals for designers, make sure you don't miss any by subscribing to our deals feed.
Lunchbox slab serif
A handwritten typeface that includes over 1,500 different glyphs, 4 contextual alternatives per character, 3 different weights, 200+ ornaments, stylistic alternatives and loads more.
$17 instead of $60 – Get it now!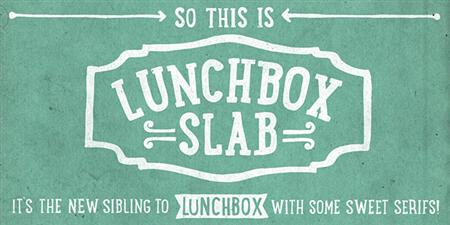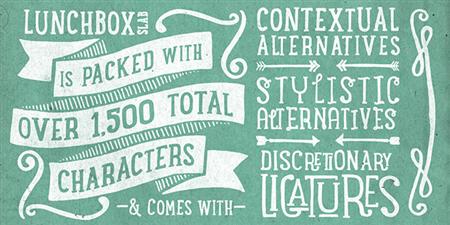 6 Responsive Portfolio Bootstrap Templates from Designova
These minimalist style templates have most of the features you can expect from a modern template. Best of all, they are based on Bootstrap, which makes it powerful and easy to customize.
$17 instead of $86 – Get it now!
Become a Successful eBook Author with 'Authority'
Author Nathan Barry is here to tell you that you're wrong. You can succeed. You are an expert. Countless other people aren't just interested in what you have to say… they're willing to pay for it!
$19 instead of $39 – Get it now!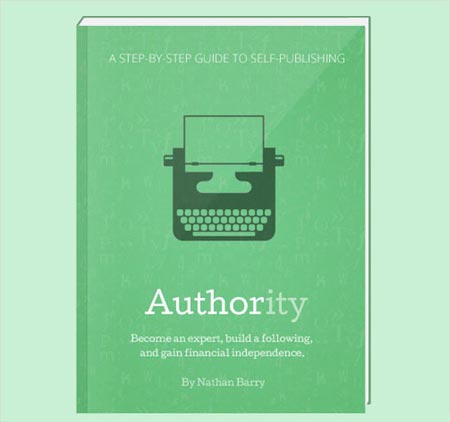 The post Design deals for the week appeared first on Design daily news.Are you a blogger? Turn your posts into eBooks very quickly using MagPress, our Premium WordPress plugin.
You are subscribed to email updates from Design daily news
To stop receiving these emails, you may unsubscribe now.
Email delivery powered by Google
Google Inc., 20 West Kinzie, Chicago IL USA 60610