---
Webydo is the professional choice by web designers for website creation
Posted: 09 Dec 2013 11:05 AM PST
As a designer, are you looking to focus on designing or to get lost in the endless CSS bugs to fix? If you'd rather be making the web a more beautiful place, designing pixel perfect websites and not worry about the hassle of writing code then you should definitively take a look at what the of 30K professional web designers worldwide already using Webydo have been creating.
Like many other designers, you probably have tried working with some popular CMS, but ended up relying on a developer anyway. Webydo does many things much better than the other CMS's or amateur DIY website creators presently available. Let's take a closer look into what set Webydo apart from their competitors.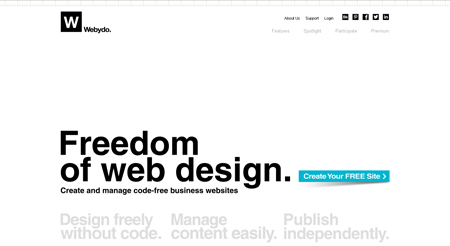 Design Management System (DMS)
Not only does Webydo offer an intuitive and great content management system (CMS), but it also provides professional web designers with the platform they have been craving in order to create & publish client websites in a breeze: a design management system (DMS). This unique features allow designers to work with a great professional online website building software to generate gorgeous websites without writing a line of code.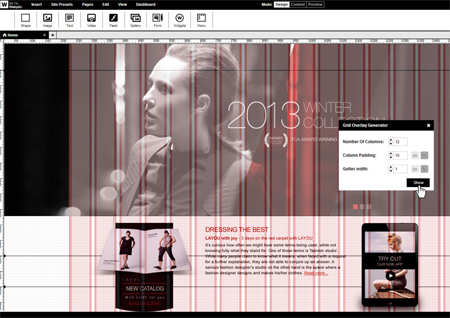 With Webydo's DMS, you'll design right in your browser, with drag-and-drop features, web font integration, eCommerce integration and more advanced web design features. Webydo offers the most intuitive platform to efficiently create a responsive website with full cross browser capabilities as well.
Start Creating Right Away
We often forget how time-consuming the traditional way of creating websites can be. Before you even get started designing, you need to choose a web host, get through the orders form, set up your FTP or SSH accounts, and many other tasks that we tend to forget when mentioning the time a project will take. Did I even mention paying for your web host?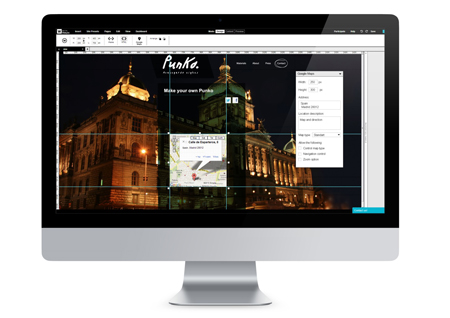 With Webydo, everything is made to make the designers life easier so you can focus on the creative side and not worry about the heavy lifting of the behind the scenes. Get started on your design, without paying anything. You can publish on Webydo's subdomain as long as you are working on your project. You have access to all the same professional design features; you can create up to 15 pages and utilize 1GB of storage. This is a great way to get started on your design projects. Once it's time to you upgrade your account, you will have unlimited page creation, website hosting, 2GB of storage and of course the wonderful 24/ 7 customer support. The premium plan is available for $7.9/ month if billed annually and $9.9/ month if billed biannually.
What's even better is the infrastructure behind your website. Your files will be served with Akamai's CDN, and you'll get your site backed up and secured.
Professional Webydo Features
Designers have the incredible ability to white label their brand and make the CMS more professional by utilizing the "Build Your Brand" feature. This allows designers to add in their or their clients' logo directly into the CMS. Everything else is made to make your working relationship with your clients much easier. For example, the sharing feature enables the designer to easily present the website to the client, allowing the client to change or delete content in a few clicks.
In addition to branding the CMS, designers can lock certain design elements or set permissions to their clients or site contributors on what they can edit or update without meddling with or tampering with the design elements.
Even better, you can bill your client straight from the Webydo interface, thanks to the clever "Bill your client" system. Webydo is the only professional B2B website builder that offers such premium features to web designers in order for them to manage and publish client websites.
Who's Using Webydo?
Webydo is already catering to over 30K professional web designers around the world who have already created more than 92K websites. As a website builder that was created by designers, for designers, it is this community of designers who are voting and deciding on the future of Webydo's features. You can join this conversation on Webydo's Participate page and contribute to the voices of Webydo and decide what feature you want to see next. You speak, they listen, the power to designer freely is in your hands, try it out free.
The post Webydo is the professional choice by web designers for website creation appeared first on Design daily news.Are you a blogger? Turn your posts into eBooks very quickly using MagPress, our Premium WordPress plugin.
Featured illustrator: Bruno Miranda
Posted: 09 Dec 2013 11:04 AM PST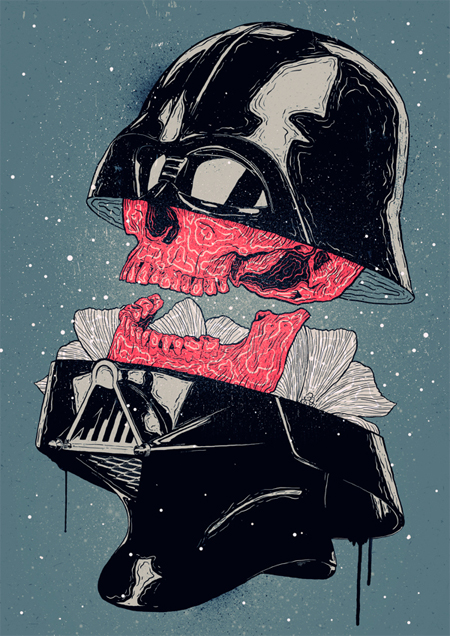 Bruno Miranda is an illustrator from Sao Paolo, in Brazil. He creates colorful work on various themes.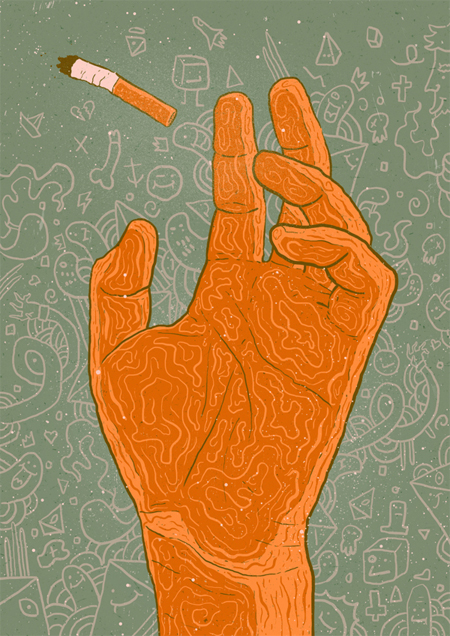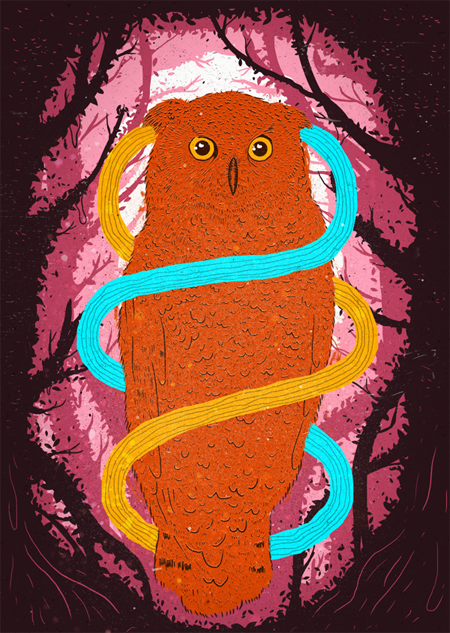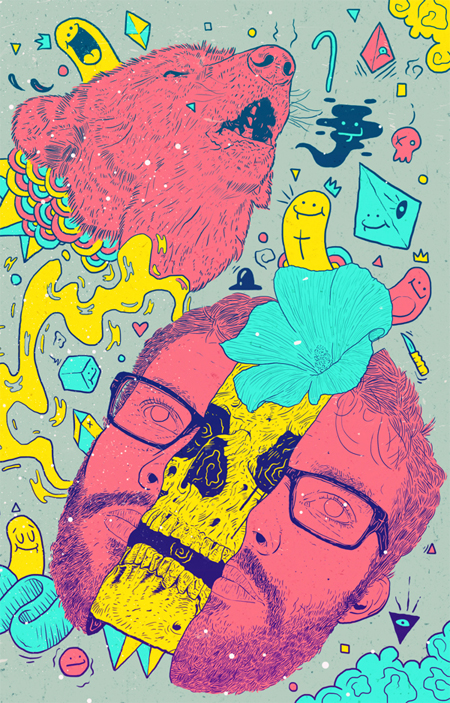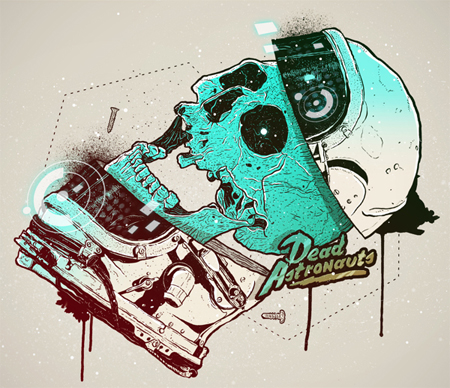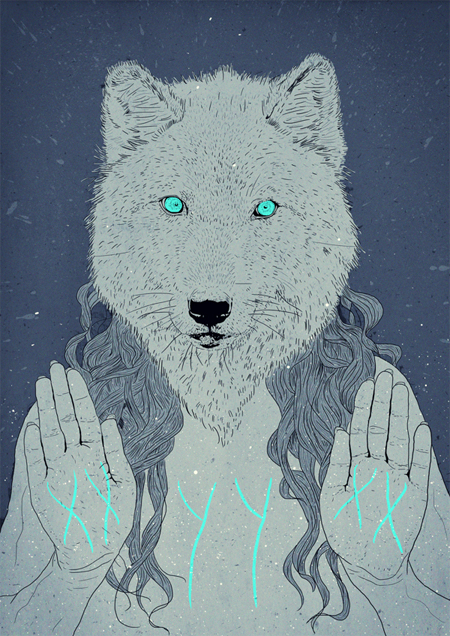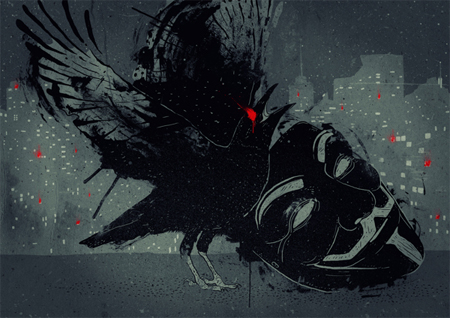 The post Featured illustrator: Bruno Miranda appeared first on Design daily news.Are you a blogger? Turn your posts into eBooks very quickly using MagPress, our Premium WordPress plugin.
You are subscribed to email updates from Design daily news
To stop receiving these emails, you may unsubscribe now.
Email delivery powered by Google
Google Inc., 20 West Kinzie, Chicago IL USA 60610