---
14 must-have tools to create a great portfolio
Posted: 01 Nov 2013 12:08 AM PDT
To create a great portfolio, you will need some time, a lot of time. Good design takes work, and getting all your work together takes time too. This is the main reason why many designers like me have a half-baked portfolio. You know, the shoemaker with bad shoes…
This said, you shouldn't give up, there are ways to speed up the portfolio creation process. Let's take a look at the tools that can save you a lot of time.
Presenting your work
One of the time-consuming tasks when creating a portfolio site is to prepare all of your projects for display, which can be much harder than it seems. To do it, there are many mock-ups that can be very helpful.
1. Stationery mockup
Give a good overview of the corporate identites you have created with this great mockup that you can easily customize.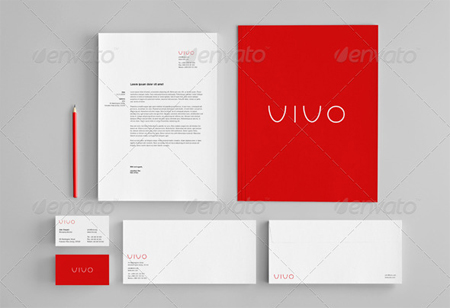 2. Brochure mockup
A photorealistic brochure mockup that will help you to present your brochure project in a nice way. Brochures are very hard to photograph properly, so this mockup should make things easier.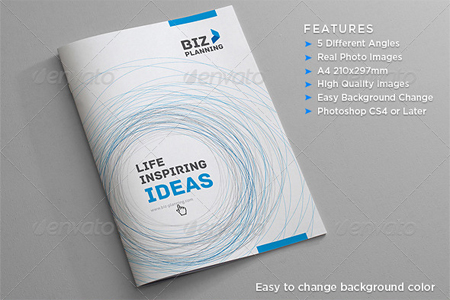 3. Poster mockup template
A template with four variants to show off your posters.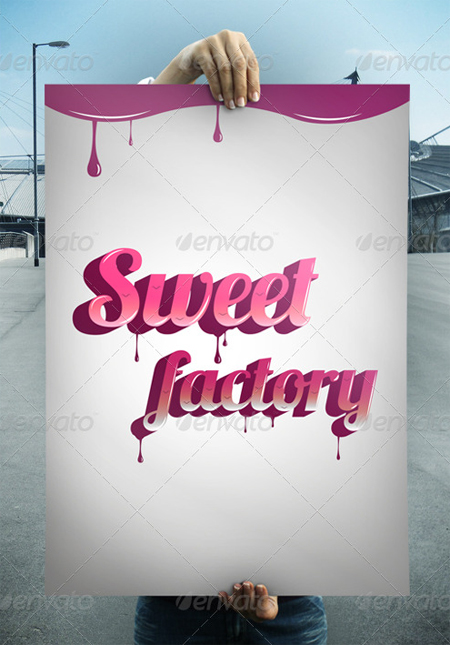 4. Responsive web mock-ups
Beautiful devices to display your responsive sites in every device.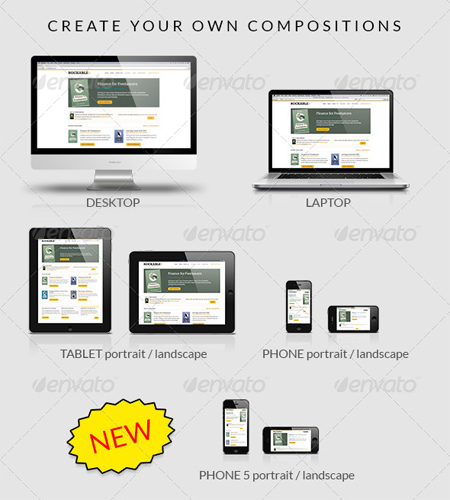 5. Trifold brochure mock-up
If you have designed some of those small trifold brochure, this mock-up will let you introduce these projects well.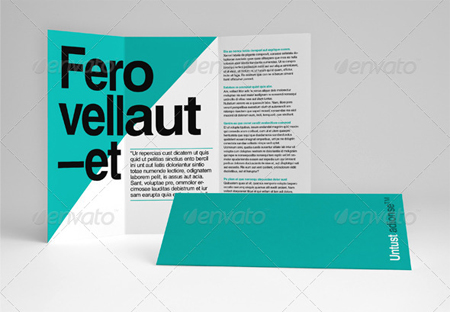 Building your website
Nowadays building a portfolio site is quite easy, but moving from one system to another is still a daunting task, so make sure you choose well at first.
6. WordPress
WordPress powers something like 20% of the web now, and a part of this is made of designers' portfolios. If you are looking for a solution that is free, powerful and relatively easy to install, look no further than WordPress.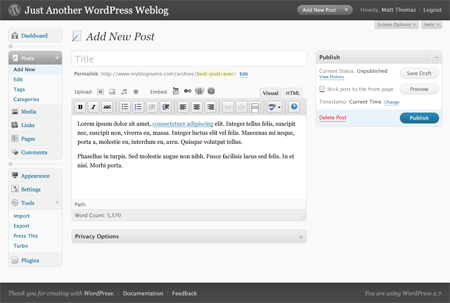 7. Portfolio systems
Using a portfolio system to create your portfolio should make perfect sense but it's probably not the best way to go. The first default is that you'll get your data on external servers, and you'll have to pay if you want to have your own domain name. If you still want to go with this, you can check out Behance, Cargo Collective or Carbonmade.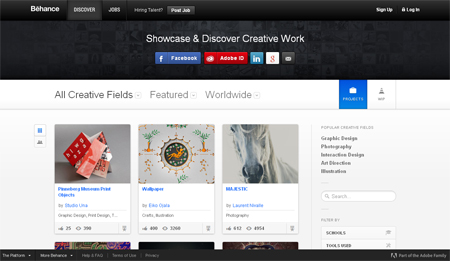 8. Website builders
Website builders are a good way to get around the technicalities of building a site. The only downside is that you'll have to pay to get some pro features. If you don't know which website builder to choose, give a try to Wix or Squarespace, they are industry leaders for a good reason.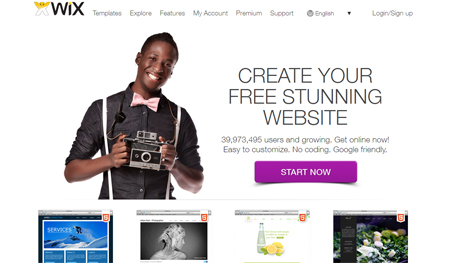 WordPress portfolio templates
If you have chosen to use WordPress for your portfolio, you will need to customize it to make it fit your needs. If you are a coder, you can easily create a custom WordPress theme,
9. Yin & Yang
A beautiful, minimalistic WordPress portfolio theme. It comes with a filterable portfolio, tileable patterns, localisation and video support, among other things.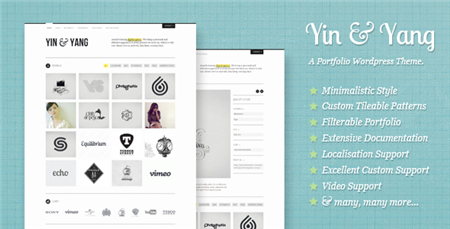 10. uDesign
The uDesign WordPress theme is probably one of the most comprehensive WordPress themes you'll find out there. It can be customize with many different layouts for the portfolio pages, homepages, sliders, backgrounds,…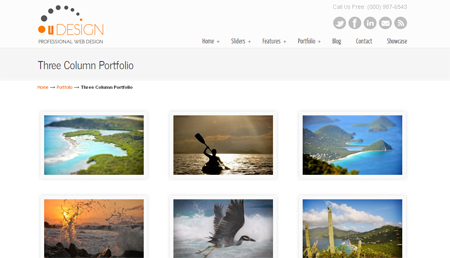 11. King Size
A theme that comes with full-screen pictures in the background and tons of awesome gallery features.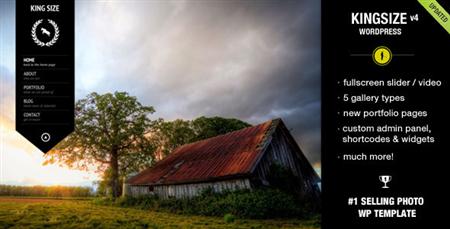 Portfolio icons
Icons can be a good complement to enhance your portfolio's readability and design. Thanks to some generous designers, you can get many icons for free.
12. Aroma icons
A gorgeous icon set offered by Smashing Magazine. It comes with many formats and technology icons that can prove useful in the design of a portfolio.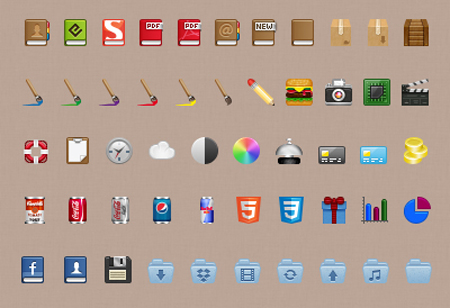 13. Soft Media icons set
A minimalist and gorgeous icon set that can be a great tool for your portfolio site. Don't miss the second set.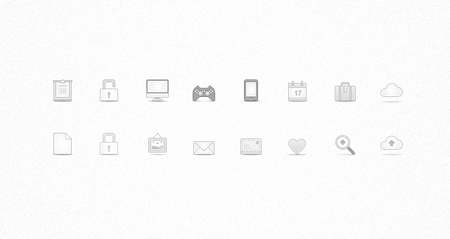 14. Quartz icon pack
A very useful icon pack that comes with cool social media icons and Adobe software icons too.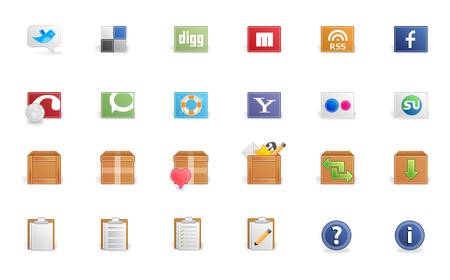 The post 14 must-have tools to create a great portfolio appeared first on Design daily news.Are you a blogger? Turn your posts into eBooks very quickly using MagPress, our Premium WordPress plugin.
Posted: 31 Oct 2013 11:44 PM PDT
Every week, we'll give you an overview of the best deals for designers, make sure you don't miss any by subscribing to our deals feed.
Verb font family
Verb is a huge font family that comes with all weights and sizes you could dream of. You will not get the chance to buy a so comprehensive typeface every day, so take the opportunity.
$37 instead of $169 – Get it now!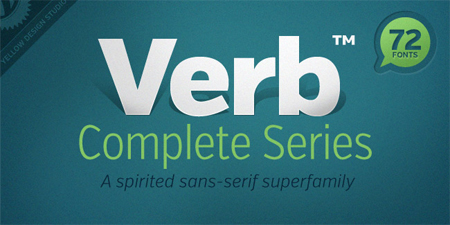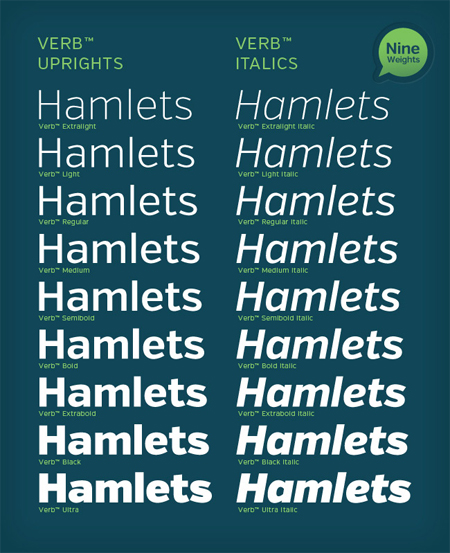 22 Quality Bootstrap 3.0. Themes
With 22 themes, you've got a nice variety of styles and colors, both modern and classic. Styles include flat, classic, glossy, white, dark, creative, and more.
$27 instead of $88 – Get it now!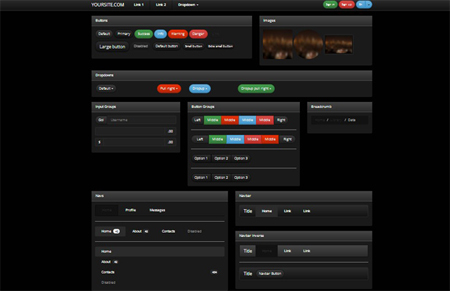 Macro Print font
Macro Print is a display font that creates a hand-printed feeling, it is available in a regular and a bold version.
$8 instead of $16 – Get it now!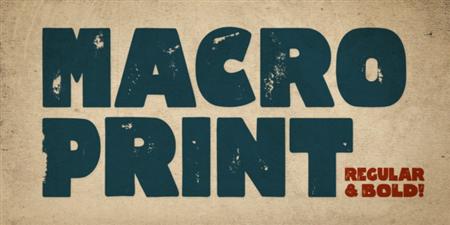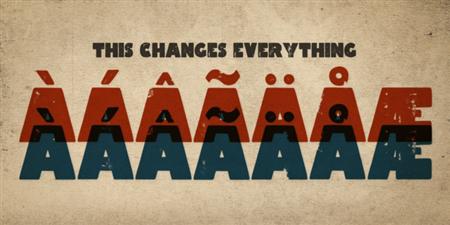 King's garden
A collection of asian style trees and floral ornaments.
$11.99 instead of $59.95 – Get it now!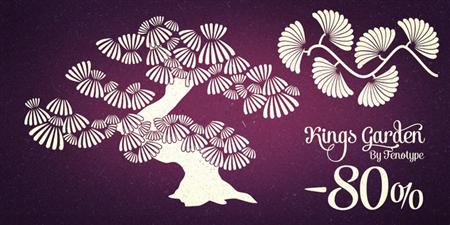 The post Design deals of the week appeared first on Design daily news.Are you a blogger? Turn your posts into eBooks very quickly using MagPress, our Premium WordPress plugin.
The dos and don'ts of holiday web design
Posted: 31 Oct 2013 10:20 AM PDT
As the seasons change, so should certain aspects of your website. Internet users expect to see websites adapt as the holidays approach and their needs as consumers shift. Adding some holiday charm and updating your brand's value proposition shows that you put users' needs first and that you'll think outside the box to make sure they're satisfied.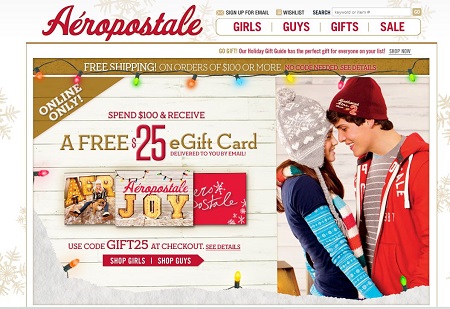 But the line between creating an effective holiday web design and teetering into the sea of cluttered, cliché designs is a fine one. Follow this guide of dos and don'ts to ensure that your seasonal design is a successful one.
Do:
Research current trends
Find out what other sites are doing or have done in the past that produced solid designs and successful brand-user relationships. Take those trends further by adding your own innovate flair and considering what users would like to see carried out differently. It's easy to get lost in the online competition fighting for users' attention around the holidays, so find what sets your brand apart and apply that emphasis to your design.
Amazon has released a holiday ecommerce guide for those looking for more tutorials and resources on current trends.
Plan for highlighted products or promotions
You'll likely be offering special deals or products to entice users and drive sales, so accommodate them by emphasizing them on your website. Whether you highlight a special promotion on the homepage, alter your navigational menu to easily direct users to a specific section or create a landing page dedicated to one offer. Any way you choose to spotlight an aspect of your brand, you can add subtle holiday elements like textures and illustrations.
Update your content and social media
Everything that supports your brand image should be updated when you make changes to your website, including content and social media channels. Freshen your product descriptions to more accurately describe them and help users find exactly what they're looking for.
Extend your brand and holiday imagery to your social media accounts so that when visitors travel to your other sites, they'll recognize your brand and comfortably interact with any of them. Social media is also a great way to engage user interaction by creating fun holiday-themed conversations and gift guides.
Don't:
Assume your servers will handle the influx of holiday traffic
Expect heavier online traffic this time of year, and make preparations for the increase. Slow loading times are one of the most frustrating experiences for online shoppers, especially those on the go. Be proactive by using analytics to test your site's current performance and taking its suggestions to make improvements.
You can also switch to a CDN (content delivery network) to speed up your site by dispersing traffic across several servers.
Use the same design for mobile
Users want the least stressful shopping experience during the holidays, so an increasingly large number are turning to mobile devices to navigate the Internet. Take advantage of this by creating a mobile site that is fast and user friendly. You must use a simplified version of your standard site, because a full website is difficult to view, navigate and interact with on a mobile device. Only include the most vital information, and make calls-to-action simple and easy to click.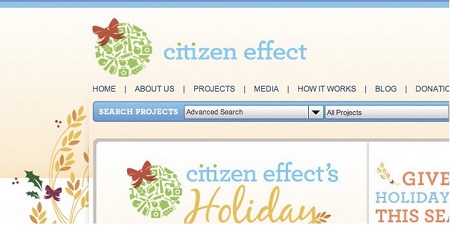 Use cliché imagery
Uninspired images of pumpkins, snowmen and candy canes won't make the cut for your successful holiday design. Make your site unique by selecting a color palette that differs from the classic holiday imagery and come up with your own ways of adding illustrations or textures to your site. There are numerous ways to use tactful social media imagery that isn't cliché, but still reflects the holiday spirit.
Bigstock has a lot of free holiday images for those looking to test a few things out before making a final decision.
Final Thoughts
The best way to update your web design for the holiday season is to plan early and thoroughly. The most effective visual additions are often the most simple and unique touches. Stay true to your brand image so that your alterations add value to your message.
The post The dos and don'ts of holiday web design appeared first on Design daily news.Are you a blogger? Turn your posts into eBooks very quickly using MagPress, our Premium WordPress plugin.
Posted: 31 Oct 2013 07:21 AM PDT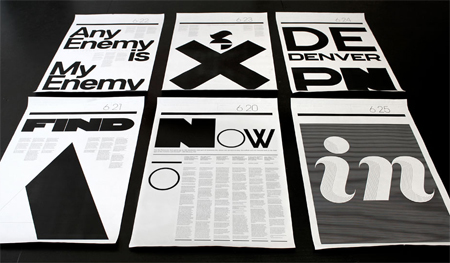 The paper of record is one of the many new features of Triboro Design's portfolio.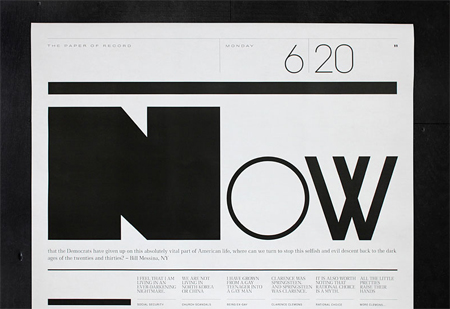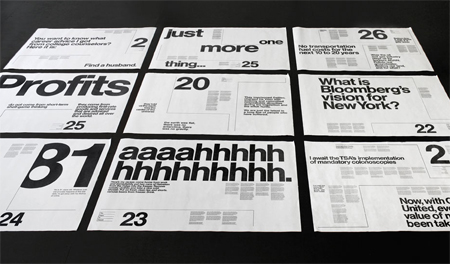 The post The paper of record appeared first on Design daily news.Are you a blogger? Turn your posts into eBooks very quickly using MagPress, our Premium WordPress plugin.
You are subscribed to email updates from Design daily news
To stop receiving these emails, you may unsubscribe now.
Email delivery powered by Google
Google Inc., 20 West Kinzie, Chicago IL USA 60610