---
5 important questions you need to ask your client before designing an effective graphic
Posted: 09 Aug 2012 09:08 PM PDT
Graphic designers have a way with the arts, with images, with colors, with layouts. Whether it's the perfect poster or the right logo, we can find ways to spin the information we're given into something that pops, something that sells.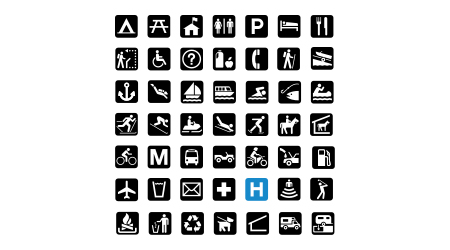 But while we're good at we do, we do have certain limits. We can't create something out of nothing, or a lot out of too little. We need to understand what we're doing, and we need to know what our clients really need and want to see at the end. So, before you jump into a project, graphic designer, here are 5 questions you'll want your client to answer.
1. What is the product? This is the cornerstone of your entire project. You need to know what you're supposed to be marketing. Is it a food and beverage good? Is it electronics? Is it a physical product or service? Is this a product rebranding or a new product altogether? Ask your client to be as specific as possible in his/her definition, and if you still don't understand what the product is, keep asking until you do. Don't be afraid to look dense now, because it would be worse for the client to discover that you didn't get it at the end of the project.
2. What is the message? Graphic design is so important in marketing because art is communicative. Therefore, you'll want to know what you're supposed to communicate. Is the product commemorative of something in your client's history? Is the client looking to burst onto the market as a new but fresh alternative to existing products, or is he/she an existing player looking to stay on top of the industry? You should also be asking your client how they want this message to be communicated, and how they want the design to show this. Would they prefer a text-based output, or one that's heavier on images? Get the client to tell you what they're doing to make the product sell, and how your design is going to help them do it.
3. What are his/her specifications? Clients, especially ones who already have experience with graphic designers or are already established brands, will often have certain specifications for your design. It may be a specific color scheme, or the integration of a tagline or a logo. Would they want a more minimalist design in line with the company's image or a flashy one in order to appeal to their audience? If it is a physical product, they may also want to specify a design that will look good on their chosen containers. You will also want to know who exactly the target audience is, and how the client wants to tailor their marketing campaign to them because this will help you in tailoring your design properly.
4. Who is the competition? Once you know your client's marketing strategy, it's time to look at other players in the industry. Ask your clients to name some of their biggest competitors, and use that as you do research. What are their products, and what does your client have that they don't? That attribute becomes something you can play up in your design. What graphics are those competitors displaying in their advertisements? You'll know what ideas you should scrap in order to avoid looking like a copy, and it'll help you figure out what you should do to stand out. Looking at your client's competition will also help you to understand your client's product better, especially if it is a new company, because the established brands and their products may be more familiar to you.
5. When is your client's launch date? It may seem redundant to ask this, as your client will undoubtedly provide you with a deadline for the project. But your client may not know precisely how much time you need to deliver what they want, and could set a deadline that is much too short, or too close to the launch date. You, however, will know better how long you need. Knowing the launch date for the product will help you to work backwards and calculate whether you do have enough time to finish the project given the need for research and inspiration, and the time that should be allotted for the actual design process.
Graphic design is a creative profession that allows for a lot of leeway and freedom. But we should never forget that the aim of every project is to deliver a design for a client. Therefore, we shouldn't assume any knowledge about what they need and want. Be communicative with your client, and let them that you are concerned with them. It can be the start of a beautiful working relationship in the long run.
About the author: Celina Conner is a Yoga Instructor, an alumna of Marketing Management at Martin College Australia and a mother of a beautiful daughter, Krizia. She has a passion in cooking and formulating vegan recipes.Follow her adventures on her Twitter.
You are subscribed to email updates from Design daily news
To stop receiving these emails, you may unsubscribe now.
Email delivery powered by Google
Google Inc., 20 West Kinzie, Chicago IL USA 60610